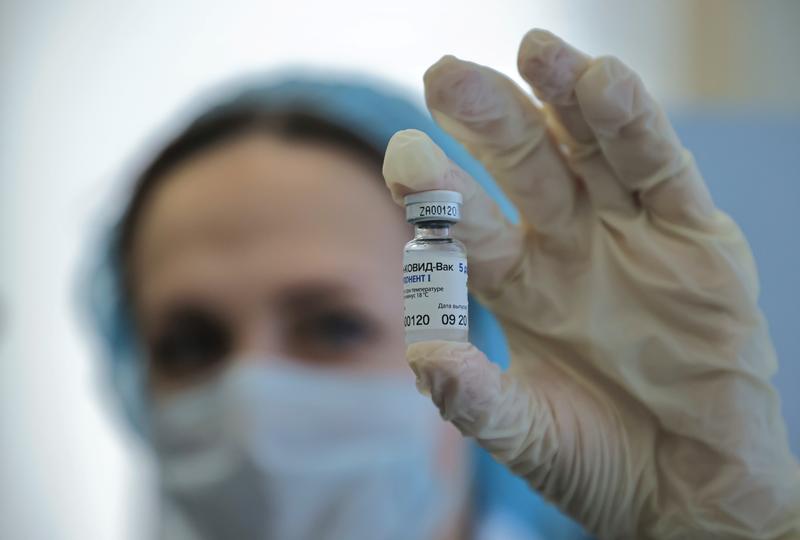 ---
Govt gives nod to Sputnik Covid-19 vaccine for emergency use
'Three months permit' will be given to the Russian pharmaceutical company
---
ISLAMABAD:
The government has approved the Russian Sputnik Covid-19 vaccine for emergency use, sources said on Saturday, days after China donated 500,000 coronavirus jabs to Pakistan as a "sign of friendship".
The Drug Regulatory Authority Pakistan (DRAP) has given the final nod for the emergency use of the Russian vaccine, which has already been cited as "effective and safe" by Russain President Vladimir Putin.
"The Russian Sputnik Covid-19 vaccine has been approved under Section 7 of Drug Act 1976," sources said, adding that after Drap's approval the doses would be used all over the country.
According to sources, a Karachi's pharmaceutical company had asked for permission for emergency use of the Russian jabs. They added that the vaccine would be imported by a private pharmaceutical company.
Read more: Russia's Covid-19 vaccine 92% effective
They said that the pharmaceutical company would be given the permission for emergency use of the vaccines for three months and the permit will be applicable till April.
On February 1, the first batch of the Covid-19 vaccines arrived in the country from Beijing via a special Pakistan Air Force (PAF) aircraft. Speaking at the ceremony, Chinese Ambassador Nong Rong had said Pakistan was the "first country in the world to receive vaccines donated by the Chinese government."
As per the government, the frontline health workers would be the first to get vaccinated. The national tally on Saturday of total active Covid-19 cases recorded 32,514 with 1,286 more people tested positive for the deadly virus and 1,198 people recovered from the disease during the last 24 hours.
As many as 28 coronavirus patients have died during the past 24 hours who were under treatment in hospital on Friday, according to the latest update issued by the National command and Operation Centre.