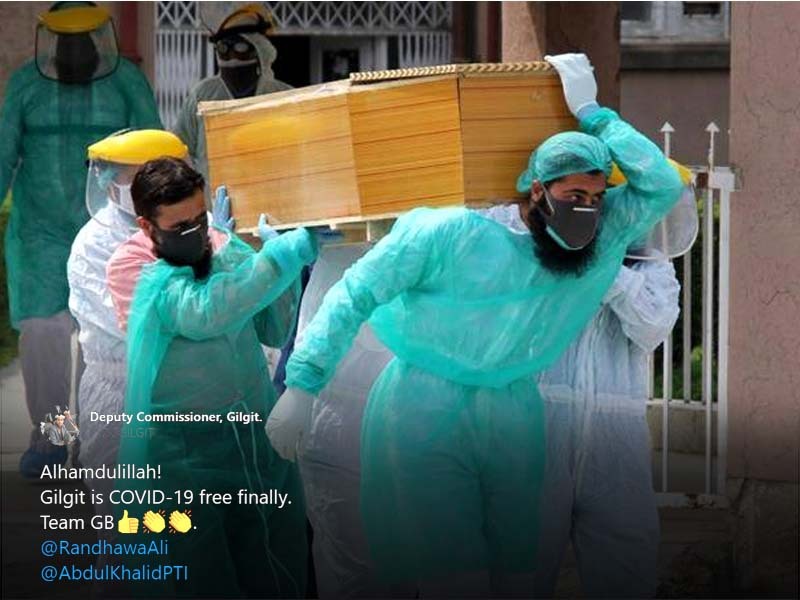 ---
A viral post purportedly claiming that Gilgit-Baltistan's Gilgit is free from the deadly Covid-19 virus since February 3.
The Express Tribune found the claim to be true as the district has not reported a single case of the novel coronavirus from February 3-6. Naveed Ahmed, the deputy commissioner of Gilgit, posted the daily situation report listing the cumulative cases and recoveries from Covid-19 from the territory.
The figures showed that there were no active cases from Gilgit. Dr Shah Zaman, the focal person for Covid-19 in Gilgit, confirmed that no cases have been reported since February 3 with over 200 cases being taken daily.
"Owing to the cold weather residents are choosing to stay indoors and hence unintentionally quarantining," Dr Zaman said. He added that the number of tourists coming into the area has also receded which could also play a part in the latest statistics.