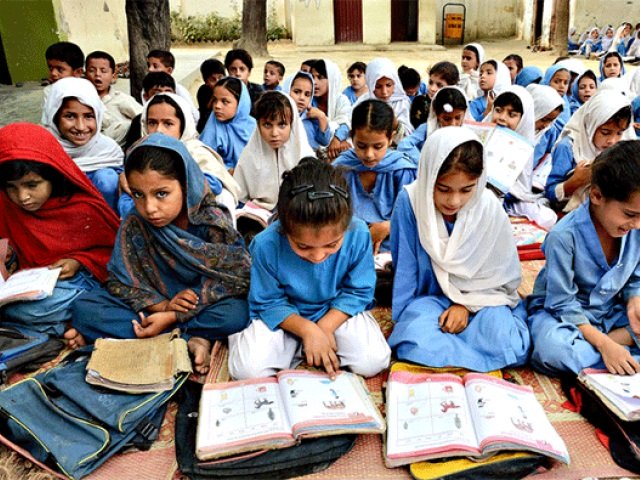 ---
HYDERABAD:
When management control of the financially ailing and academically subpar Public School Hyderabad (PSH), city's largest government school, was handed over to Sukkur IBA University (SIBAU) two years ago people expected overarching reforms. However, irregularities in financial management, as pointed out in the audit report 2019-20 of Director General Audit Sindh, appear to be dashing such hopes.
The audit, carried out from November 19 to November 24, 2020 by a team headed by Abdul Hamid Siddiqui, has unearthed Rs56.37 million procurement related irregularities as detailed in the 18 audit paragraphs. From releasing advance payments to his staff and himself to making purchases without tender, principal Imran Ahmed Larik - who was appointed by SIBAU and who also wields the power of drawing and disbursing officer (DDO) - has been primarily implicated in the report.
He also allegedly caused loss to the exchequer by not deducting income tax and general sales tax while making payments for goods and services to vendors. Unjustified procurement and appointments beyond sanctioned strength are also highlighted in the report.
Hyderabad Commissioner Muhammad Abbass Baloch spearheaded the transfer of management to SIBAU of the PSH, which offers college-level education besides providing hostel accommodation.
Bypassing tenders
According to Sindh Public Procurement Rules 2010, awarding of any contract without public tendering is considered as mis-procurement under rule number 32A. The act is also a violation of rule number 17(1A)(2)(4). The audit underlined that the PSH management spent Rs21.32 million without tender. Furthermore, physical verification of the procurement committee and registry in stock register was not found. "Audit is of the view that management has extended undue favor and violated SPP Rules."
On September 13, the school bought tablet chairs from M/S Sharique Trading Company for Rs499,800. Two days later on September 16 the same items were again purchased against the same amount of Rs499,800 from the same company. Payments of Rs340,000 and Rs360,400 were also made to M/S Sharique for the tablet chairs on July 24 and November 15 in 2019.
Likewise, PSH purchased steel almirahs from this company on August 1, August 2, November 6 and November 8 in 2019. It paid a sum of Rs493,000 to the vendor against each of the four purchases. The same company also supplied dining chairs to the school against which payment of Rs310,000 each were made on July 25, 2019, and November 6, 2019.
Two separate transactions of Rs492,400 and Rs491,250 for purchase of school shoes for Sindh Education Foundation funded students were made in March, 2020. The items were bought from the same vendor, M/S Geo Sports.
Unjustified payments
The report noted that Rs4.088 million was paid as advance to the staff at different times without any provision and security. Another amount of Rs4.033 million was paid to the principal who is the school's DDO as re-imbursement and advance.
"Audit is of the view that there are weak internal checks and controls in administering the school issues. Management failed to follow the government rules."
Among around a dozen employees, PSH employee, Fazaluddin Memon, was paid Rs1.2152 million for six separate purchases; Naveed Hassan Bhatti was paid Rs795,000 for seven transactions; and Muhammad Farhan Lodhi Rs311,875 for three transactions. The principal Larik released to himself Rs500,000 for purchase of furniture; Rs500,000 for repair and maintenance of the principal's bungalow; Rs300,000 for purchase of textbooks; Rs1.668 million, Rs232,000 and Rs202,000 for payment of stipend to SEF funded students.
Irregular appointments
The PSH appointed four new employees on BPS-16, seven on BPS-14, two each on BPS-11, BPS-9 and BPS-7 and one on BPS-8 against the sanctioned strength. The total number of excess staff was counted at 18 in the report.
Salary increment
Larik increased his pay from Rs175,000 per month to Rs250,000 per month allegedly in violation of his appointment order. The undue increment made the school sustain loss of Rs600,000 during eight months till November, 2019.
Vehicles allotment
The principal allotted himself two school vehicles without any provision and in violation of the appointment order's terms and conditions. The report has estimated the loss at Rs1.825 million due to unsanctioned allotment.
Non deduction of taxes
A sum of Rs143.54 million was spent on purchase of goods and services for the Mess from July 8, 2019, to March 31, 2020. The DDO was supposed to deduct Rs1.291 million under the head of the income tax from the above amount. But the mandatory tax deduction was not done. The DDO caused the exchequer another loss of Rs4 million because of his failure in deducting the general sales tax from the expenditures on purchase of goods and services.
From July 2, 2019, to May 18, 2020, another sum of Rs23.5859 million was spent on purchase of a range of goods for the school. The DDO was under obligation to deduct Rs4 million GST against those releases which was not done. Another loss of Rs490,995 was caused due to non-deduction of the income tax from some Rs23.5859 million. The report also noted that many suppliers were not registered tax payers.
Published in The Express Tribune, February 5th, 2021.