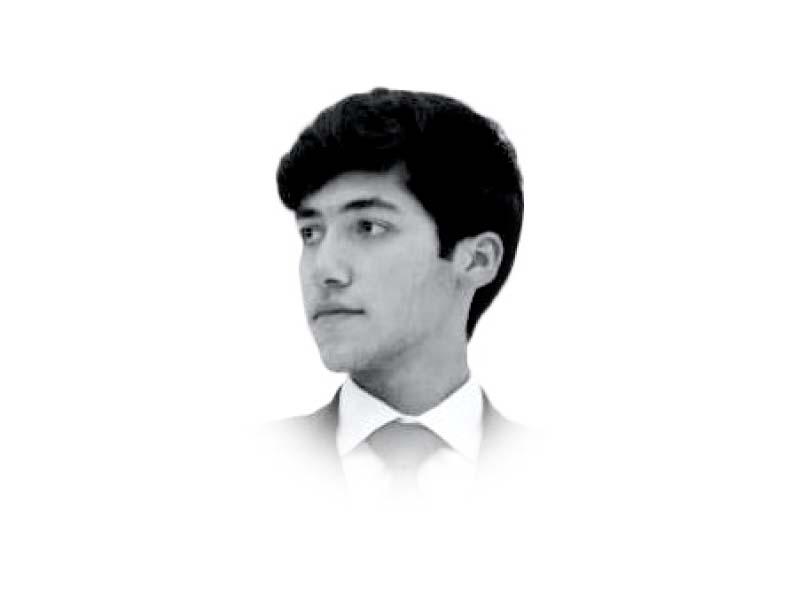 ---
Kashmir Solidarity Day marks another year of soul wrenching and agonising reticence on the Kashmir conundrum due to selfish and Zionist mindset of Indian power elite. After over seven decades, transparent plebiscite promised to Kashmiris by the UNSC is still a pipedream. The pathway to Kashmir freedom is hurdled with constant bombardment of Indian fascist policies, inhumane treatment of Kashmiris in IIOJK, and Hindu supremacist mindset. Unfortunately, the free world is found sleepy and standing aloof turning the blind eye.
The global forum unanimously passed its 47th Resolution pledging plebiscite in the dispute Kashmir region. This was followed by 15 more such resolutions till 1957, all reinforcing the already pledged right of self-determination. But the yet-unfulfilled promise reflects that not only has this world body lost its mandate but the inaction is proving to be a slap in the face of the free world. Successive inhumane leaders of India have defied UN orders with no repercussions and have placed the Muslim-majority valley under constant siege.
The current Hindutva-fueled BJP government has further escalated hostilities. Amendments to the Indian constitution pertaining to Kashmir are the final nail in the coffin for secular India. The revocation of Article 370 that granted Kashmir a special status and privileges flies directly in the face of the UN policy on Kashmir. In addition to this, Indians are now allowed to settle in Kashmir after the rebuking of Article 35A. This ongoing incursion of laws and violence targetting Kashmiris is unequivocally the greatest modern day human rights tragedy.
The silence of the world leaders on this subject is questionable and shameful. The indifference of the Muslim Ummah is also perturbing.
Given the situation on ground and the indigenous freedom struggle in IIOJK, the only solution lies in holding a free and transparent plebiscite. There is a dire need to stand tall and make an effort to aid Kashmiris in pursuit of their pledged right to self-determination.
I propose an all-encompassing strategy hinging on six strands which are interlinked and interdependent. Firstly, the Political strand must be on the lead to take the issue to the political elites of powerful capitals. Political prong must throw its own narratives to convince political governments that humanity is more precious than trade and vested interests.
Diplomatic strand must make full use of its missions across the globe to enhance the understanding of their host capitals, their masses and think-tanks about the impending Kashmiri issue, the Indian impediments and their state-sponsored atrocities perpetrated by fascist Hindus. This prong must take the issue repeadtedly to UNSC, EU, OIC, G20 and other world forums. Allies must be optimally used to beef up the efforts.
Moral strand must be good enough to reflect and convince the Kashmiris that they are not alone in their just cause. Pakistani nation stands shoulder to shoulder in their struggle for their rightful self-determination. This will keep the caged Kashmiris in IIOJK in high spirits.
Lawfare strand must focus on highlighting unending violations of international law as regards impeding execution of UNSC Resolutions, India's attempt to change the demography of Kashmir, and state-sponsored human rights abuses. Pakistan should move for sanctions against India if the fascist Indian government does not comply with the international laws.
The media strand must play its part in exposing the Indian state-sponsored terrorism which is reflective of India's fascist approach. The hardships being endured by the Kashmiris should be projected to tell the masses in powerful capitals that Kashmir is a bleeding wound awaiting their humane approach. The media prong once optimally utilised will trigger political pressures on powerful capitals.
Lastly, military cum intelligence maneuvers are to be traversed to convince their military and intelligence counterparts especially in western capitals that Kashmir remains a nuclear flashpoint with consequences beyond borders and continents. This maneuver is aimed at convincing their "Deep States" to play their part in shaking sleepy conscious of their ruling elite.
Published in The Express Tribune, February 5th, 2021.
Like Opinion & Editorial on Facebook, follow @ETOpEd on Twitter to receive all updates on all our daily pieces.