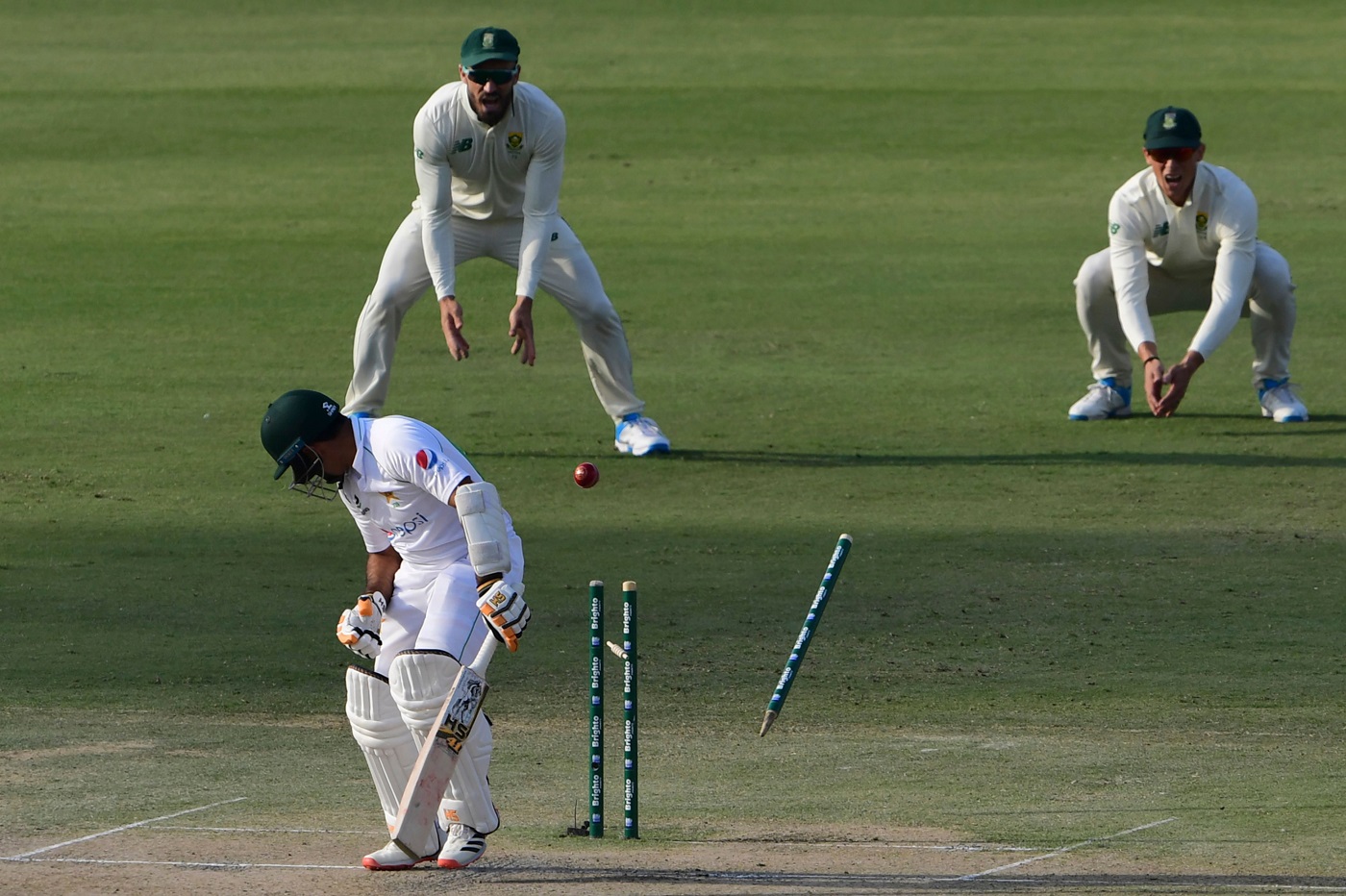 ---
KARACHI:
Abid Ali is one of the lucky players to have made their debut in any format on Pakistani soil in the past decade, and when he surfaced on the international scene during the Tests series against a visiting Sri Lanka, everyone thought Pakistan had found the answer to their opening woes.
That was December of 2019 and now it is Feb of 2021. More than a year has passed and Abid has played 10 Tests in this duration. He started his Test opening career with a century, 109 not out, but he may have just played his last Test against South Africa, all thanks to consecutive failures at the top order.
Many would say that Abid deserves a few more chances before he is taken off the list and someone else is given a chance, but for people in favour of the right-handed batsman, a case needs to be made to understand players who come in and blow everyone's mind but then lose that Midas touch.
To understand Abid, we have to look at the domestic product churned out by Pakistani cricket and how it is treated at the earlier stages of their international career and then when they are settled into the playing eleven.
Over the past decade we have a lot of players come and make a big name for themselves from the word go, but as soon as they peak, too early to be honest, they are soon seen falling down with similar pace.
One reason for this is that they are brought into the side and are unknown to the cricketing world. And before the international teams can figure out their weaknesses, whether it is a bowler or a batsman, they seem like world-beaters. However, as soon as they are found out, they lose their specialty and then disappear into the domestic wilderness. They are then replaced by new players, they shine, they get found out and then they bite the dust too.
The case of Abid is a genuine shone-early-but- found-out-later case.
His debut century and his second ton in the very next match presented him to the world as the best opener Pakistan had produced in the last decade. However, as soon as oppositions worked on him and found out that he struggles against in-swing and plays too much outside his body, everyone saw what happened next.
In the eight Tests, following Abid's first two breakthrough Test, Abid has only two half centuries to his name and only one score of 40 plus.
Even in the last completed Test against South Africa in Karachi, on a pitch which was a spinner's heaven, Abid was twice dismissed by pacers.
And then he was caught at short leg off a pacer in the first innings of the second Test against South Africa.
Another aspect of Abid's struggle can be blamed on the player too. After settling into the squads and playing elevens, Pakistani players seem to stop bettering their technique and become stagnant in their approach, one reason it become easy for oppositions to individually plan against every player.
One needs to keep learning and bettering one's batting technique and/or bowling arsenal to survive on the international stage. Unfortunately Abid failed to do that and his horrific numbers after the first two prolific Tests are a clear sign of that.
Who will replace Abid if he is pushed out of the Test mix is another daunting question, but that discussion is for another day.
COMMENTS
Comments are moderated and generally will be posted if they are on-topic and not abusive.
For more information, please see our Comments FAQ