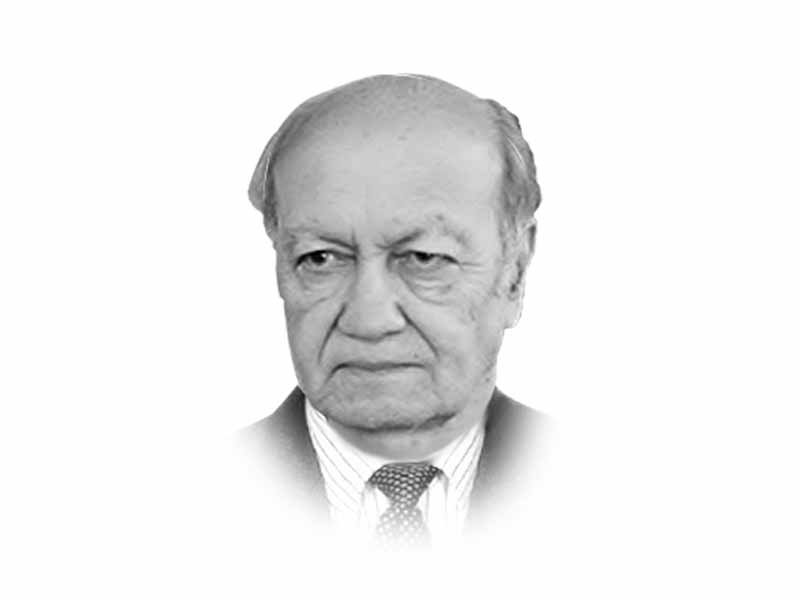 ---
In frequent addresses to selected audience or during television interviews, Prime Minister Imran Khan has showered praise and yearning for the Chinese political system of governance. He gives an impression that if it were left to him, he would adopt many of its essential features. He seems impressed by the authority vested and exercised by the Chinese President and the long-term economic planning of the politburo spanning a few decades. Undoubtedly, China has made phenomenal progress during the last 40 years and lifted its 1.4 billion people from the shackles of poverty and provided them opportunities for a decent living. It's GDP per capita was expected to reach $8,130 by end of 2020 and its total GDP is expected to reach $14,000 billion, only second to the United States. And as predictions go, it might in the coming decades, even overtake it.
There is, however, something worrisome in the PM's remarks that needs clarity and has to be addressed. He appears disillusioned with democracy and finds the role of the opposition and the systemic checks and balances in it frustrating. If left to himself, he would probably adopt a quasi-Chinese model with nominal opposition and greater freedom of action.
First, the Chinese have reached this stage of prosperity after several decades of internal struggle and sacrifices led by able and dedicated leadership. The Communist system is harsh and curbs individual freedom. Over the last three decades, Chinese leaders, foremost among them Deng Xiaoping, have brought about some fundamental changes by partially opening the economy to generate wealth but kept a tight hold on political and religious freedom.
China's success story is not attributable to merely concentration of power which, as mentioned earlier, has a serious downside too. Moreover, many Communist or socialist countries in Africa and South America with enormous powers vested in the president or prime minister are facing serious internal and external challenges. Whereas, there are success stories attached to several democratic countries — South Korea, Singapore and Malaysia — wherein their economies have grown at a robust pace and societies are stable. The exception is Vietnam but it also like China opened its economy while maintaining strict political control.
It is important for nations to aspire to reach great heights and drawing lessons from the success of other countries. But it has to be kept in mind that objective conditions in each country are different. For instance, in South Korea, the standard of education of its people was high even when they had dictatorship.
Moreover, the great advantage most of these countries have is that they have homogenous societies and less differences on religious and cultural matters.
This point is of particular importance in Pakistan and the leadership has to sensitise itself to the aspirations and expectations of the people of the four provinces and give them due representation. Even the mention of a presidential system or a quasi-Chinese model would invite a serious rebuttal.
Our past military rulers had all the power at their command, similar to Imran Khan's dream scenario, yet they failed miserably and left behind legacies the consequences of which we are suffering to date.
The PM should realise that at times he is setting aside key requirements of democratic governance by bypassing institutions. His reliance on the military may give him the confidence to bypass constitutional and legal obligations but these have a downside of weakening democracy and undermining his own role and that of the cabinet.
A point to ponder is: when the political leaders fail to follow the legal and constitutional path toward governance, rule more as dictators and less as democrats, is it fair to blame the system? This is not to say that democracy has no weaknesses as Churchill once aptly remarked: "Many forms of government have been tried, and will be tried in this world of sin and woe. No one pretends that democracy is perfect or all-wise. Indeed, it has been said that democracy is the worst form of government except for all those other forms that have been tried from time to time".
What guarantee is there that the leader who is given a long tenure would succeed and his performance better than that of past ones? Third World countries have a history of PMs and presidents staying in power for long durations stretching even a lifetime and their legacies fraught with corruption and favouritism. We have to look into our recent history for the ill effects of long military rule.
Wanting not to set a bad example and ensuring a peaceful transfer of power, Nelson Mandela, the first black president of South Africa, an icon who sacrificed a lifetime in prison for freedom and racial equality, decided to step down after he completed his five years in office. By following this course, he set an example for the leaders who were to follow. Our leaders need to remind themselves of the adage that graveyards are full of indispensable people.
Good leadership demands they leave behind legacies that place the country on a stable trajectory and not get embroiled in endless controversies. Their main aim should be to build the edifices of the country and create new ones where necessary. For Pakistani leadership, high priority should be placed on strengthening parliament, correcting course in civil-military relations, building a firm foundation for the economy, and expanding and deepening relations with friendly countries. Pakistan also needs to develop capabilities to deal with challenges like climate change and cybersecurity and maintain a hard focus on improving health and education facilities. A country where 44% of the population is illiterate and a very high percentage of children are stunted, and is drowned by the burden of multiple problems, has to seriously rethink its priorities. For it is easier to take out processions but difficult to plan, address its weaknesses and rebuild the country.
It may appear to be a tall order, but it is not so, provided there is a will and commitment to follow through and abandon the path of destructive politics.
Published in The Express Tribune, February 3rd, 2021.
Like Opinion & Editorial on Facebook, follow @ETOpEd on Twitter to receive all updates on all our daily pieces.