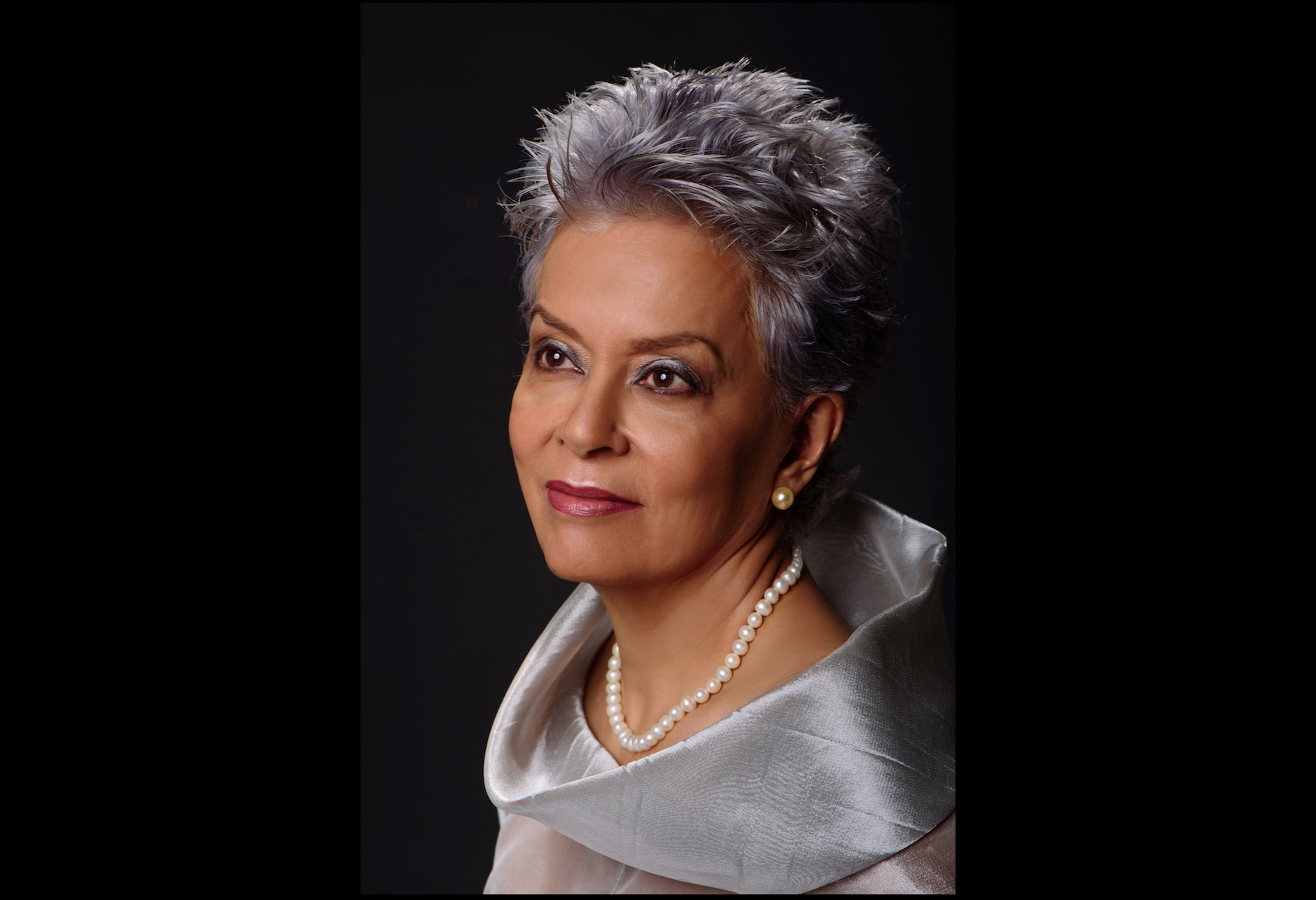 ---
Ace designer and style extraordinaire Maheen Khan is dubbed as the 'pillar' of Pakistan's fashion industry, according to Arabian Moda, and in a recent interview with the outlet, she has proven why that is so.
With successful labels under her belt, Khan, at the age of 75, is still holding her own in the local fashion scene. Her expertise has lent her the pleasure of dressing the late Benazir Bhutto, Kate Middleton, Jemima Goldsmith and Princess Sarvath al-Hassan among other dignitaries.
In her recent conversation with Haider Rifaat, Khan spoke about the state of the global fashion business amid the pandemic, under-representation of plus-sized models in Pakistan and the 2021 edition of Fashion Pakistan Week (FPW)
"It has been a challenging time for the fashion industry," she said. "Some have weathered the change and some sadly, have not. The top and bottom end of the market have stayed afloat but as always, those in between have suffered," cried the maven.
She reinstated how small brands and emerging designers have not been able to sustain. And how could they, when only the designers who could pull off solo fashion shows were able to showcase their collections amid the absence of collective fashion weeks altogether. As for the virtual shows that are taking place worldwide, Khan claimed that they're just keeping the brand's "imagery alive."
However, as the Chairperson of FPW, Khan detailed what we should expect from the upcoming event slated for this year. "FPW 2021 will be a two day exclusive affair that would highlight fashion and design. The outdoor luxe setting is carefully curated with 100 guests."
She revealed how the event will embrace the new digital format being practiced globally and the organisers "have decided to present the collections with a runway show to support the fashion system and the city of Karachi."
But about embracing healthier, plus-sized models, Khan clarified, "We already have. Fashion Pakistan Week saw collections from two designers for generous sized non-model women. What is important to understand is that fashion sells an image, and an important part of it is the packaging."
So what does Pakistan's fashion industry really lack? The answer is, "a consumer base of women who understand fashion," according to Khan.
Standing up for her industry, like always, Khan asserted, "In the present circumstances, can you blame designers if we see more embellishments and less or hardly any silhouette? How many women in Pakistan want to wear a stunning silhouette sans embroidery to a wedding? I rest my case," the veteran asserted.
Have something to add to the story? Share it in the comments below.