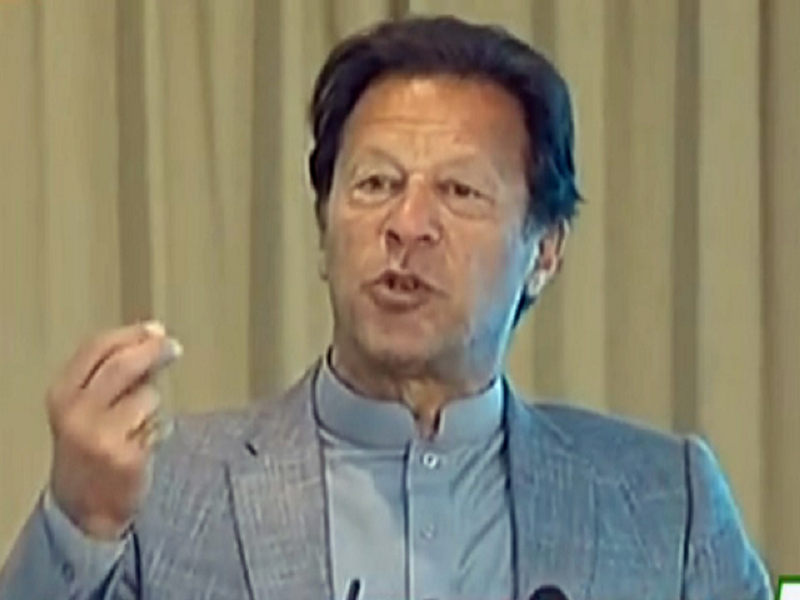 ---
Prime Minister Imran Khan has lamented that rulers in the past had made a huge mistakes by becoming part of foreign conflicts including joining the United States-led war on terror in Afghanistan, saying it caused tremendous damages to the country.
"First we made a mistake by joining someone else's war… we [Pakistan] had nothing to do with 9/11 attacks," said the premier on Thursday while addressing a ceremony in Islamabad.
He lamented that Pakistan had to suffer tremendously due to the flawed policies of becoming part of foreign conflicts in return for aid. "But we have to learn from these mistakes that there is no free lunch," said the prime minister.
His statement comes days after the newly-appointed President Joe Biden administration announced reviewing the landmark US-Taliban peace deal.
Pakistan has played a key role in facilitating and brokering the February 29 deal between the US and Afghan Taliban while at the same time is closely working with all stakeholders for a breakthrough during the intra-Afghan dialogue.
The past mistakes, the premier said, give lesson that we need to make our country strong so it does not need to ask for loans and aids from other countries. He expressed hope that Pakistan will soon "stand on its own feet" once the nation realise that they have the potential to excel in all fields.
Speaking about the domestic issues, the premier said the country is lagging behind economically in the region due to the absence of cheap energy resources. "We are producing electricity at the highest rate in the region," said the PM, adding that his government is making all-out efforts to overhaul the energy sector in a bid to bring down electricity prices.
He also blamed the past rulers for making election winning policies, saying that they are responsible for the country's major issues including inflation, rising external debts among others.
COMMENTS
Comments are moderated and generally will be posted if they are on-topic and not abusive.
For more information, please see our Comments FAQ