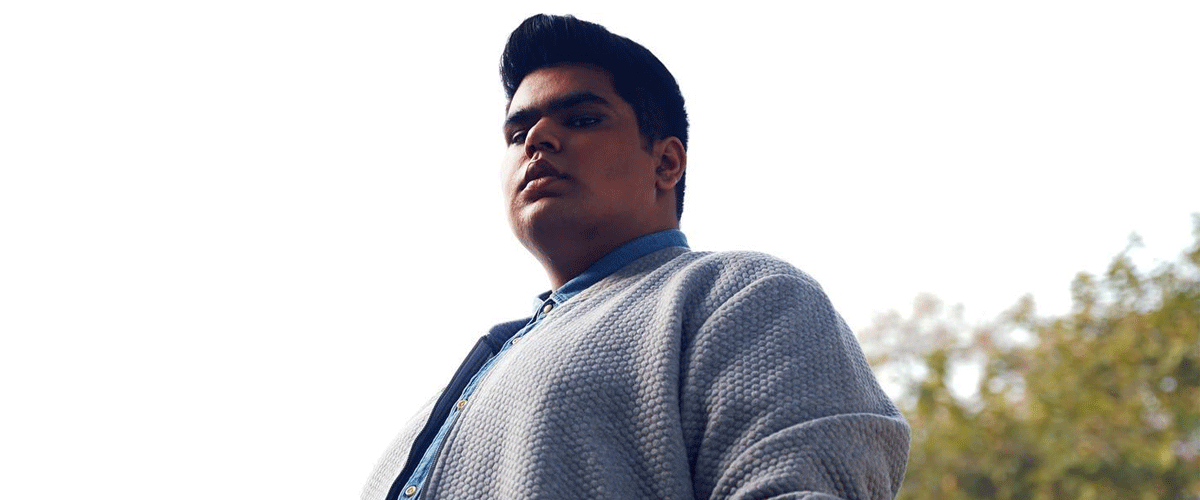 ---
KARACHI:
I was first introduced to Abdullah Siddiqui back in 2018. His tone was crisp, fresh and seriously underrated. Even then, it was clear that the then 18-year-old was destined for greater things and nothing brings more joy than to see him climbing the ladder to unprecedented heights.
Siddiqui essentially rose to fame when his original track Resistance was featured on season five of Nescafe Basement. Produced and revamped by the maestro Xulfi himself, the youngster seemed content with the latest version of his popular track. But Nescafe Basement was just the beginning. Siddiqui has now released his third studio album, dead Beat poets, something he says is an ode to the romanticisation of today's youth.
dead Beat Poet - the romanticisation of youth
"This album came after a lot of introspection," he told The Express Tribune. "dead Beat poets is a product of soul-searching, the everyday routine of life. I think, since I had so much time on my hands due to the current situation in the world, the sound of this album changed over time - from when I began working on it to the time I concluded it." The singer's first album, Metannoya, was released in 2019. Last year in December, he released his second studio album, Heterotopia. To Siddiqui, his third album is more "domestic and more close." The young crooner didn't want to make music for the "big arenas" but for people who want to confront their feelings.
"This album truly is the romanticised version of what it feels like to be young," he shared. "This is my favourite album so far. To me, what really stood out was how it's honest. It's not clever; it's direct. The songs are very true to me as an artist. I don't think I will be making such music forever but I do think that I shall love it. This album, in particular, has great emotional significance." Siddiqui continued, "There are 11 tracks in Dead Beat Poets - each a chamber to my heart. This album is me - raw and walls down. One could sense the joy, the recklessness, the hedonism, the heartbreak, the unrequited love, the messiness, the awkwardness, the nights etherealised in banter and shared trauma in it, and that's what I truly wanted to bring forward. I allowed myself to let my guard down and romanticise my life. These songs read like diary pages."
And dead Beat poets is indeed a contrast to Siddiqui's previous work.
A fruitful 2020
The young artist has had a rather fruitful 2020. Even though he has been releasing singles since June, the highlight of it could easily be his brilliant collaboration with rockstar Meesha Shafi. Magenta Cyan garnered rave reviews and rightfully so. The beautiful track combined the brilliance of two distinctive minds. However, Siddiqui claims they are too different when it comes to their craft.
"I met Meesha in the December of 2019," the 20-year-old quipped. "At that time, we only discussed ideas and demos. So, when I brought Magenta Cyan to her, she was very excited. Meesha and I share the combined love for a futuristic sound that we both want to bring forward. We love exploring such genres."
The future of EDM in Pakistan
When we last conversed, Siddiqui was certain EDM is all set to make its presence felt in the Pakistani music scene. And while he agrees there has been ample progress in the same, we still have a long way to go. "We have seen so many new artists. EDM is finally making its way to the mainstream media. We saw its mention in films like Laal Kabootar already, so it's safe to say it's emerging in the country. But I am aware that we are still in the phase where EDM needs to be developed further and refined even more." For him, EDM isn't just limited to head-bangers. "So much more can be explored," he stated.
As for what's next for this emerging superstar, he doesn't know. "Honestly, I don't," he claimed towards the end of our conversation. "I would love to try out Coke Studio after Nescafe Basement but I just feel my music is rather different. But hey, we have new platforms now as well. So, maybe something along those lines."
Have something to add to the story? Share it in the comments below.