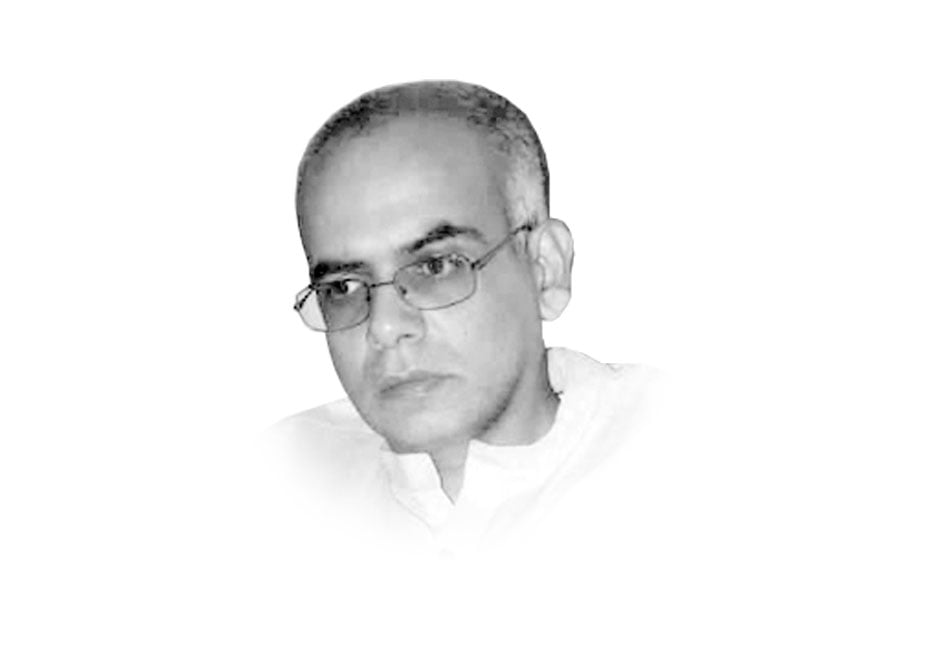 ---
We hear senior politicians in Pakistan refer to the Modi government as being fascist. While such labels are indicative of Pakistan's anger and frustration with ongoing developments in India, describing Modi as being a fascist is not really an accurate categorisation.
BJP's anti-Muslim sentiments, its revocation of the status of Kashmir, its aspirations of turning India into a Hindu state are evident manifestations of a far-right and ultranationalist government. However, there are other more fundamental attributes of what fascism entails which the BJP does not conform to. Most importantly, the fascist contempt for electoral democracy is an attribute which the BJP does not espouse. In fact, it has risen to power on the back of the democratic process itself.
It is instructive to consider here the work of Vinay Sitapati, an academic who has been trying to explain why the BJP is so successful in India today. Sitapati compellingly argues that Modi's current grip over Indian politics should not be viewed as the demise of democracy ushered in by an authoritarian leader. It is instead the result of a 100-year ideology spearheaded by the RSS.
Sitapati aptly argues that Modi's Hindutva ideology is not only compatible with democracy but is in fact a creation of Indian democracy. The electoral process introduced in British India led the local affluents to realise the power of raw numbers. The electoral process also prompted the genesis of Hindu nationalism aiming to create a unified Hindu identity as the means to gain power. On the one hand, the Muslim League was motivated by the fear of the aristocratic Muslims that majoritarian democracy was going to reduce Muslims into a permanent minority, in turn compelling the desire for a separate homeland.
In his book, Jugalbandi: The BJP before Modi, Sitapati focuses on the careers of former PM Atal Bihari Vajpayee, and former BJP president Lal Krishna Advani to demonstrate how the BJP went from pariah to a dominant political force within post-independence India.
Created in the late 1920s, the RSS has initially emphasised military discipline and Hindu scripture to resist colonialism. Then the RSS was banned for a year after independence when one of its adherents assassinated Gandhi for his alleged attempts to reconcile Hindu-Muslim acrimony. While the ban on the RSS was soon lifted, it remained shunned from Indian politics till it began carving a niche for itself by the 1980s by spearheading calls for a Ram temple to be built by razing the Babri masjid in Ayodhya.
The resilience and growing affluence of the BJP as a political force is based on its adoption of the RSS worldview of prizing Hindu unity as the means of gaining power. Sitapati interestingly points out that as there is no central concept of Hinduism, BJP has been able to reinvent what Hinduism should mean, and how to achieve it using the electoral process itself. The sort of Hinduism the BJP aims to champion is muscular in character which can resist attempts of India ever being subjected again to the humiliation of domination by Muslims. Except for small liberal pockets in urban areas, this strategy has appealed to multitudes of Indians who still think in terms of caste, region, religion, or language.
The citizenship amendment laws or the revocation of the special status of Kashmir are not symptoms of Modi's fascist tendencies. These moves represent longstanding aspirations of the RSS, based on political aspirations with a 70-year history. In an act of political acumen, the BJP has become increasingly progressive towards Hindus, while exhibiting increasing xenophobia towards other faiths, especially Muslims. So, Indian states now offer cash rewards for inter-caste marriages but seek to prevent and punish 'love jihad'.
While democracy in India may be majoritarian and illiberal, it does fulfil the core principle of holding free elections, so the current BJP leadership cannot be categorised as being fascist. Moreover, given the prevailing political realities in India, it is unlikely that the majoritarian nature of Indian democracy will dissipate or significantly alter, even after Modi's current term ends.
Published in The Express Tribune, January 22nd, 2021.
Like Opinion & Editorial on Facebook, follow @ETOpEd on Twitter to receive all updates on all our daily pieces.