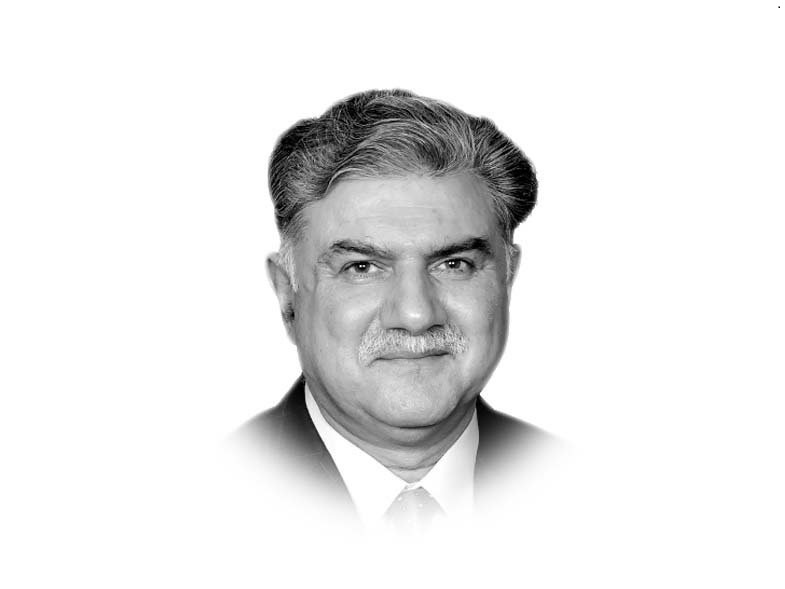 ---
So, finally the lid is blown over a seemingly authentic facade build on lies, deceits, double-speak and ill-will against Pakistan. Thanks to the memory of technology, especially the web, that never forgets, does not lie and always footnotes every iteration with an uncanny authenticity.
As per news reports (and as long suspected), Prime Minister Narendra Modi's government used the Balakot airstrikes (February 2019) against Pakistan as a ploy to win elections (April-May 2019) by drumming up nationalistic sentiment in the run up to the elections. In a manipulative, not so discreet scam, the news of the Balakot strikes were released to selected Indian media, days before these actually took place. Frontmen anchors like Arnab Goswami, the editor-in-chief of Republic TV network, were tipped that India would launch "bigger than a normal strike" against Pakistan. Mr Goswami apparently knew this three days before Indian jets actually struck alleged militant targets, ending up killing some crows on Pakistani soil. Indian opposition is now calling for an investigation into the chat messages by Mr Goswami.
In nuclear-armed South Asia, where an intentional, accidental or escalated nuclear conflict can result in devastating consequences for the region and the world at large, such behaviour by a democratically elected Indian government in cahoots with its jingoistic media, is not only dangerous; it is outright foolish and reckless.
Is Modi following Donald Trump's footsteps? Yes and no. Yes, due to Modi's ultra-racist and anti-minority (read anti-Muslim) credentials much like pro-White, red-neck Trump. And no, because Trump understood the gravity of military conflicts and wound up distant interventions by the American military. His Capitol Hill bluff was perhaps a putsch gone far and out of control.
Governments act rationally, at least apparently. The intelligence agencies always fish in troubled waters but under some kind of control that is wise and consequence-savvy. The pain inflicted by a secret agency is generally directly proportional to the pain it can endure. So for an elected Prime Minister to go calling "Pakistan's nuclear bluff" to win an election, is going too far; besides it creates doubts about his ability, capacity and mental faculties to rule in a dangerous neighbourhood. While decent, rationale and wise India needs to introspect the behaviour of their present government that has deeply divided the world's largest democracy, we would attempt to decipher the motivations of the stakeholders who staged this drama.
Mr Goswami in his WhatsApp chat transcript expressed with elation, "on Pakistan, the government is confident of striking in a way that people will be elated."
In my article published on September 3, 2019, "The Dangers of Calling Pakistan's 'Nuclear Bluff'", I have reasoned in detail about the pitfalls of such atrocious behaviour by any Indian government. Mr Goswami attributes the purported "surgical strike" to a reaction and "an officially-stated position" of "India's intention to hit back at Pakistan after the Pulwama attack". Discerning to the media generated hype, he goes on to claim; "there was no doubt in any nationalist Indian's mind that we [India] would hit back."
Mainstream Indian media — under official dictation and given the internecine rating wars — has been acting as a Modi/RSS mouthpiece, ascribing every ill, every incident and every accident in India to Pakistan (read ISI). However, that falsehood is unravelling. The international community has started to look through the veneer of Indian duplicity and the dangerous games it plays. There is a vigorous debate going on about the jingoistic outlook, credibility and biases of the Indian media. As per Reporters without Borders, India under Modi is 140th among 180 countries for press freedom, even behind Afghanistan and South Sudan.
Fake news affects over 600 million internet users in India (2019). Over 230 million users — more than Pakistan's population — use WhatsApp, with India as its largest market. Sister platforms like Facebook and Twitter propagate and re-propagate fake news with no apparent mechanism to retrieve the truth. America was calmed during the recent riots only when these platforms pulled the plug on Trump. Governments and nations can fall victim to their own falsehoods and manipulations. Germany under Hitler is not too distant a case in point.
At the politico-psychological levels, the pressure generated through these phony news stories is so immense that decisionmakers generally have no option but to act and act with haste. When Pulwama was attributed to Pakistani atankvaadees (terrorists), the Indian government was presented a fait-accompli to act; once it staged Balakot, Pakistani public pressure was so immense that decisionmakers had no choice but to react with at least equal (if not greater) ferocity to re-establish the equilibrium. And if the Pakistani response wouldn't have been calibrated and restrained, as the PAF could have shot down far greater number of IAF aircraft than the fateful Mig-21 (flying coffin) of Wing Commander Abhinandan; the escalation would have led to a conventional war, certainly escalating into a nuclear conflict.
One has repeatedly argued that Indian military planners insistently persuade their political masters about a winnable, short military conflict with Pakistan, remaining below Pakistan's perceived nuclear threshold of force destruction, area loss and/or effects on population centres (counter-force and counter-value targeting). This is a dangerous assumption with far-reaching, irreversible and devastating consequences.
The rationale — at the cost of over-simplification — goes like this. India goes from Cold Start to conventional mode in single/bi or tri-service combination. Makes some early gains. Pakistan reacts with a ferocity, enlarging the scope of the conflict that very rapidly escalates into a nuclear exchange. No power perhaps would be able to prevent an aggrieved Pakistan from using all options including nuclear. The domestic pressure to respond would simply be unbearable for our decisionmakers.
General Bipin Rawat, in his quest for greater glory and another tenure as CDS, has been more pliant to the Modi/RSS ideology, cajoling a Prime Minister — embroiled in electioneering — towards a plan and an outcome that was fraught with dangers, as outlined. A segment of Indian generalship, serving and retired, believes in the viability of trumpeted false flag ops with no/least cost.
This is where the Indian civil society has to take actual control; while the world still believes in its decency. India deserves that decency from its agile civil society as the cost of manipulated conflict is unimaginably high. War is too serious a business to be left to the generals and a jingoistic media.
Published in The Express Tribune, January 21st, 2021.
Like Opinion & Editorial on Facebook, follow @ETOpEd on Twitter to receive all updates on all our daily pieces.