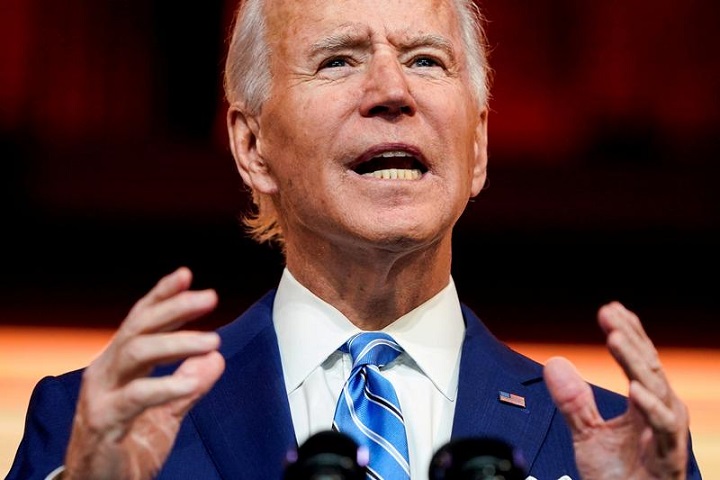 ---
KARACHI:
The government has finalised its strategy for the future relationship with the US, after President-elect Joe Biden takes the office next week, keeping in view the regional and global situation, highly placed official sources have said.
In this regard, it's expected that the first contact with the Biden administration would be established next week after the new president's inauguration ceremony, with Foreign Minister Shah Mahmood Qureshi making a congratulatory telephone call to the incoming US secretary of state.
According to the sources, the key point of the government's strategy is to establish a policy of maintaining relations with the United States on equal basis. Officials hope the incoming US president would also maintain good relations with Pakistan.
Talking to The Express Tribune, Qureshi confirmed that formal contact with the new US administration would be established after the inauguration of President-elect Joe Biden, which will be held in Washington on coming Wednesday.
Biden in November last year had nominated Antony J Blinken, seen as a defender of global alliances, as his top diplomat. Qureshi said that he had contacts with the new secretary of state, when he was serving in various other capacities under previous US administrations.
Besides exchange of pleasantries, Qureshi is expected to discuss other areas of the Pakistan-US relations in his talks with the new secretary of state. "Issues of mutual interest will be discussed, including bilateral peace, Afghan reconciliation process, regional situation, including the Kashmir issue," he said.
Diplomatic sources have said that Biden is well aware of Pakistan's sacrifices in the war against terrorism and Islamabad's role in the Afghan reconciliation process. They added that Biden has been pursuing a policy of better relations with Pakistan in the past and the same policy will continue in the future also.
Foreign Minister Qureshi also said that the US has the realisation of Pakistan's significance in the region. "Pakistan continues to strive for a lasting peace in Afghanistan and will continue to play a role in the peace process," he added.
When contacted, Foreign Office spokesman Zahid Hafeez Chaudhri told The Express Tribune that Pakistan has close ties with the US in various fields and expressed the hope that these ties would be strengthened by the administration of new president, Joe Biden.
COMMENTS
Comments are moderated and generally will be posted if they are on-topic and not abusive.
For more information, please see our Comments FAQ