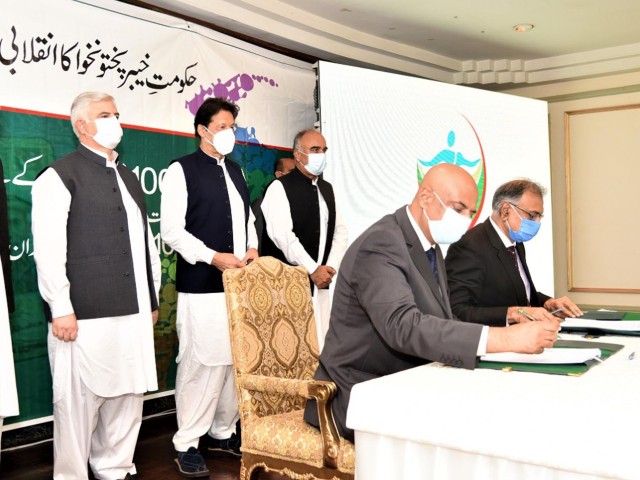 ---
PESHAWAR:
The government is seriously considering the elimination of pension for the widows and other family members of the deceased pensioners in the Khyber-Pakhtunkhwa province in order to reduce the financial liabilities of the government and control the ever increasing fiscal deficit, reliable sources told The Express Tribune on Saturday.
For the current fiscal year of 2020-21 the allocation for pension is Rs86 billion against the development budget of Rs104 billion.
The proposal to eliminate pension for widows has been put forward as part of fiscal reforms for the next budge. As per the recommendation, the relatives, particularly the widow and unmarried daughter, of the pensioner will no longer be eligible for pension in the event of his death. Currently if a pensioner dies his widow or daughter or sister could claim his monthly pension if they are dependent financially on the pensioner.
When contacted Finance Minister Tamur Saleem told The Express Tribune that the proposal was under consideration and it will be implemented once approved by the cabinet.
"If we want to increase the volume of the development budget then we have to reduce the huge sum spent on pension," he argued, saying that as a first step they had increased the retirement age by three years in the province to save money.
"From the next year we are considering abolishing the pension for the widows and other family members of those pensioners who pass away," he said, adding that by increasing the retirement age they made savings that were now being spent on the Sehat Insaf Card in the province.
"If we save money then it will be spent on other welfare project beneficial for the general public," he said, adding that in the next phase they will fix a certain age for pensioners after which no pension will be paid.
"It could be 70 or 75 years," he informed, adding that the total volume budget consumed by pension was on the rise and next year it will reach Rs94.60 billion and in the coming years will touch Rs104 billion mark.
Published in The Express Tribune, January 17th, 2021.