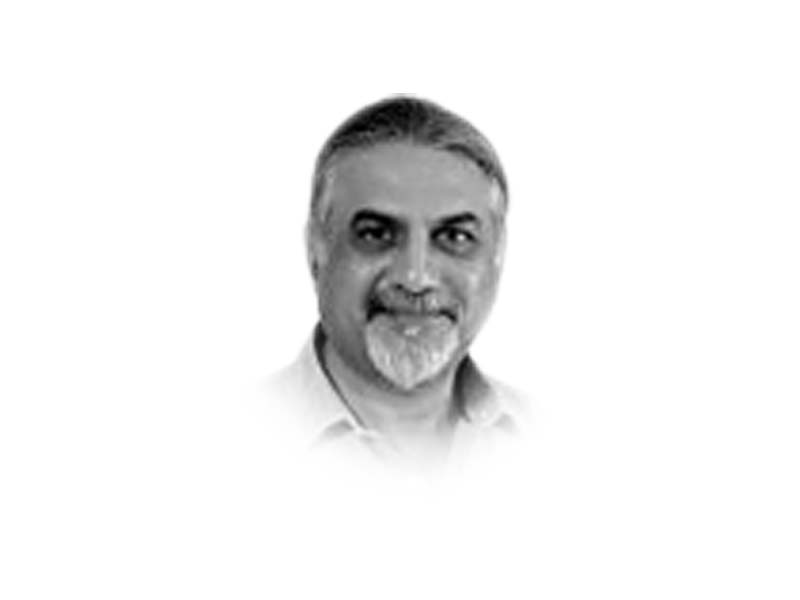 ---
From time to time all relationships need review, repair and recalibration. Whether personal or inter-state, relationships must adjust, adapt and evolve in the light of changing realities. The Indo-Pak relations are very important as any twists and turns in these relations affect the lives of 1.6 billion people constituting about 21% of the global population. And when the populations of China, Russia, Bangladesh, Iran, Afghanistan and Central Asian states are added, it becomes a whopping 46% of the world population. These people must not suffer just because their leadership has failed to take advantage of the emerging opportunities to turn around their lives.
It is in this context that promotion of peace and stability stands out as the most important foreign policy agenda, supporting and implementing which is the responsibility of the entire leadership of the region. The fast-changing realities and circumstances are pushing countries to perceive new ways of exploring their partnership, but India's scant acknowledgment of these changed circumstances — indicative in how it keeps pushing to compete, at times violently and with the same old-fashioned ways, with some of its neighbouring states — is making the world grow apprehensive of its real security and strategic designs. What pressures is India suffering from and what are its fears?
The Indo-US engagement is a thorn that will keep pricking India's relationship with its historical partner and great friend, Russia. This partnership is clearly arousing concerns in Russia and is manifested in how Russia reads 'US-led West' trying to draw in 'anybody and everybody' to create a unipolar world that would stand up against Russia and China whom the US perceives as the rising threats to its security. This Russian perception of the latest Indo-Russian relations is clearly demonstrated in the remarks of its Foreign Minister Sergey Lavrov last month at a meeting of the Russian International Affairs Council. In that meeting, Lavrov described India as "an object of Western countries persistent, aggressive and devious policy… trying to engage it in anti-China games by promoting Indo-Pacific strategies, the so-called 'Quad', while at the same time attempting to undermine [Russia's] close partnership and privileged relations with India".
'Quad', also known as 'Asian NATO', is a strategic partnership between US, Australia, Japan and India — all of whom share a vision of an open and free Indo-Pacific. But this 'Asian NATO' is viewed both by Russia and China as an alliance to defer and contain their interests in the region.
The recent growing 'Russia-China relations' are a clear signal to the US that 'Quad' will be competed against and confronted. One cannot be sure of Russian conviction that its historic 'strategic and privileged strategic partnership' with India is on the decline but India must read, in the growing Russian-China relations, a warning sign of its relationship decline with Russia. President Putin termed Russia-China relations as being 'at their highest level in history' when he extended his New Year greetings to President Xi. Previously, speaking to a Chinese journalist in Oct 2020, Putin expressed his admiration at the 'significant military-technical cooperation involving sharing of technologies' between the two countries. He said it was "boosting the defence potential of the Chinese army which is in the interest of both Russia and China". And when asked if a military alliance between the two countries was possible, Putin replied, "It is not currently on the agenda but could not be ruled out in future." As much as there is an Indian tilt away from Russia, there is now growing evidence of a Russian tilt away from India as well. Is this a strategic fear that India suffers from?
India's access to Central Asia, West Asia and Afghanistan is dependent on its connectivity projects such as Chabahar and International North South Trade Corridor (INSTC) through Iran. But it all depends on the new Biden administration in how it dilutes its posture against Iran. The world expects the sanctions to be lifted against Iran, but the question is: will it actually happen, especially when Iranian Foreign Minister Javad Zarif expects the "US to join back JCPOA first, without any pre-conditions". We all know the US pre-conditions of rejoining JCPOA are linked with Iran giving up its missile programme and curbing on its regional activities. If Biden-Rouhani duo doesn't click, what will happen to India's plan to access Central Asia, West Asia and Afghanistan through Iran (considering Iran remains under sanctions). The way Russian-China-Pakistan interests converge in Afghanistan is quite different from the way India perceives and pursues its interests in that country. India is the only country in the region that has not shown a desire to join the BRI and has not either recognised Taliban as a political entity. No wonder, alarms bells rang when India's National Security Adviser Ajit Doval travelled to Kabul on an unannounced visit on January 13 amid an ongoing second phase of intra-Afghan dialogue in Doha. What can be the purpose of this visit during such a crucial stage of the peace talks?
Not just in this region, India is also competing for a dominant role and strategic space in the Arabian Peninsula also. After the Indian external affairs minister's visit to Qatar in the last week of December, the Qatar Investment Authority is exploring ways to invest in the entire energy value chain in India. Its army chief has already paid first-of-its-kind visits to the UAE and Saudi Arabia. In a grand US design for the Arab world to recognise Israel, a 'Quad-2' is fast shaping up. Its members are the GCC countries, the US, India and Israel. The benefits for the GCC countries to join this club are immense. The Saudi-Qatar relations have also improved and besides Qatar participating in the GCC meeting in Riyadh this month, both countries are also looking forward to other partnerships in the coming years. One of them is jointly holding the Asian Games for 2030 and 2034 which have been awarded to them by Olympic Council of Asia.
The amazing story of the review, repair and recalibration of relationships that I mentioned right at the outset of this write-up is on the rise and countries, including neighbouring India, are making strategic choices to adapt to the changing geopolitical realties and are therefore not only protecting their national interests but also selling their reliability and credibility to a world that is more and more interested in the growing Indian market.
But what are we doing all this while? Have a look at the headlines in our news channels and the issues being discussed on some of the talk-shows on these channels, and you can easily determine the trajectory that politicians don't want this country to take. There is this dire need for these time-wasting talk-shows, whose participants only fight and abuse each other in the name of discussion, to be replaced with information-laden shows where experts review all instruments of our national power, diplomacy, information, economy and military to identify why we lagged behind as a nation.
Post Script: While in power we do nothing to empower state institutions, but once outside and being made accountable on the charges of corruption, we lead protests against them. This isn't the kind of leadership that can ever lead my country in the 21st century with all its complexities.
Published in The Express Tribune, January 17th, 2021.
Like Opinion & Editorial on Facebook, follow @ETOpEd on Twitter to receive all updates on all our daily pieces.
COMMENTS
Comments are moderated and generally will be posted if they are on-topic and not abusive.
For more information, please see our Comments FAQ