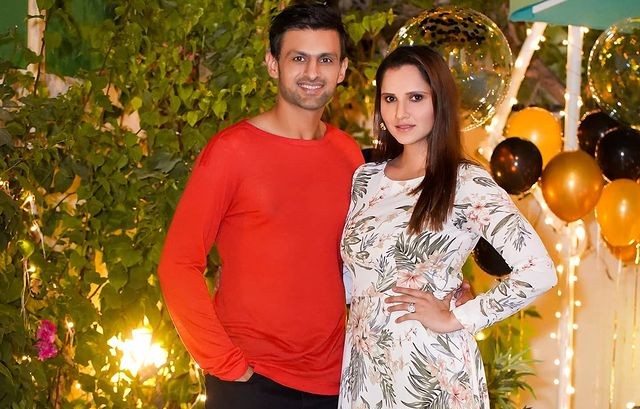 ---
Cricketer Shoaib Malik and tennis star Sania Mirza's love story is an inspiration for many in the field of sports, especially if your countries are arch rivals. But contrary to the popular belief about their first encounter being in Australia, 2010, turns out theirs was match attempted to be made by the media in 2003.
In a recent interview with Nida Yasir, Malik revealed, "We were playing in Delhi and had won the series as well. I had a flight back home later in the day. So, it was a good feeling and I was on my way to the barbershop to get a haircut before it," he shared.
"There were some media people over there who knew me and Sania, who was going to the gym there. They introduced us!"Malik recalled how that meeting ended with a casual greeting and both of them treated it as nothing more. But when asked if he had felt heartstrings, the cricketer laughed and said, "There were no heartstrings back in 2003! I was too young back then."
He went on to elucidate that Mirza and he hadn't even exchanged numbers then. They only met again seven years later in 2010 in Hobart, Australia. This was when Malik was playing a test match and Mirza had a tournament there. And as they say, the rest is history.
Malik still claims that even then, he didn't have the slightest clue he would be getting married to her soon after. Fast forward, he recalled taking his family on a drive to tell them he was in love with Mirza, with their only concern being the differences between India and Pakistan.
But he went on to relay hat it was a match destined to happen. "When it comes to marriage, no amount of planning or defying really works. If you're meant to be with a person, God creates circumstances around you that eventually bring the two of you together. And you realise later how destiny worked for it."
Last year, in an interview with India Today, Mirza had detailed how she met the former Pakistan cricket team captain. The tennis star initially thought it was destiny, only to realise later it was Malik's plan.
"We knew each other socially and then we bumped into each other at a restaurant in Hobart where you don't even see animals/birds after 6 pm, forget people. Must've been destiny that we met over there to be very honest. Only later I realised that he had actually planned to come to the restaurant because I was there. I was giving destiny all the credit but it was clearly not," she claimed.
The two tied the knot four months after that meeting and have been married for a decade since. Mirza and Malik also have a two-year-old son, Izhaan Mirza Malik, together.
Have something to add to the story? Share it in the comments below.