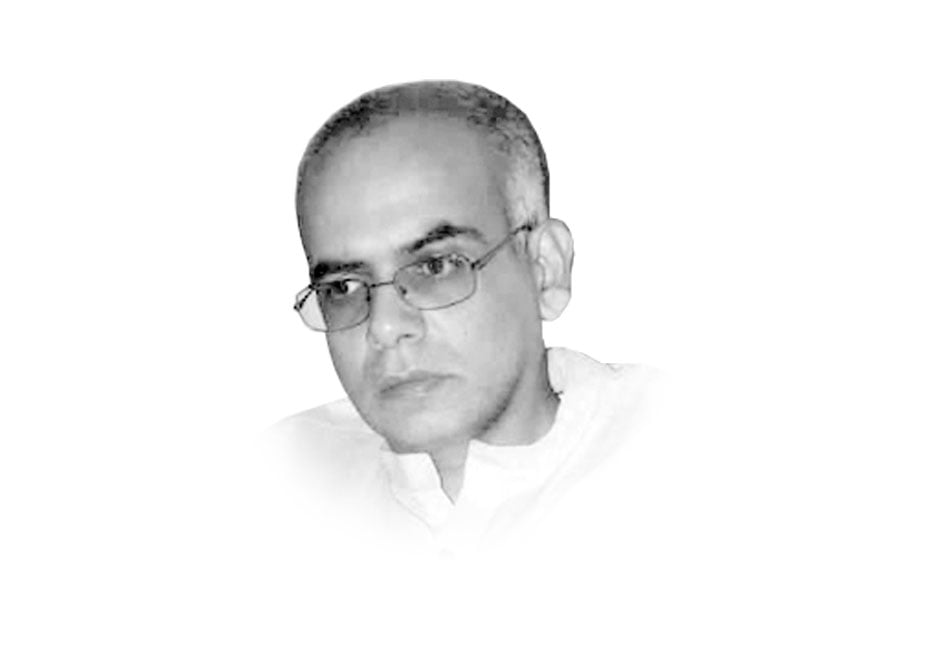 ---
Countries around the world are awaiting the Biden administration assuming office and wondering what the foreign polices of the new American government mean for their own countries.
How the Biden team will respond to prevalent geostrategic challenges within South Asia is a matter of significant debate. It is likely the incoming Biden administration will need to focus on securing a graceful exit from Afghanistan and continue cooperating with India to contend with the growing presence of China in the region.
Some analysts have argued that there is diminishing utility for the United States to partner with Pakistan. However, such assessments are short-sighted, as there is instead a good case to be made at present for a re-evaluation of America's bilateral relationship with Pakistan.
Pak-US relations go back a long way. Pakistan joined the US Cold War pacts in the 1950s, and it then became a conduit for the decade-long proxy conflict with the Soviets during the 80s. After 9/11, Pakistan again provided crucial support for American presence in Afghanistan. Yet their bilateral cooperation remained strained. The US has suspected Pakistan of playing a duplicitous role in the fight against terror, while Pakistan blamed the US of being under-appreciative and insensitive to its national security compulsions.
While there is scant domestic support for a continued American intervention in Afghanistan, Biden will hesitate to leave Afghanistan if ongoing violence has not abated in the country, and till there is some roadmap for the political future of the country. The Taliban will also need to demonstrate their ability to prevent consolidation of global jihadi networks especially Al Qaeda and IS.
Pakistan does not want to become a scapegoat for American frustrations in the region, but it can play a significant role in helping stabilise Afghanistan. American efforts to prevent Afghanistan being embroiled in cross-border militancy (by the TTP or BLA) could motivate Pakistan to work with the emergent Afghan establishment to curb the influence of global jihadi networks (such as Al Qaeda and IS) which are deemed a threat by all regional states. It will also be easier to help Afghanistan avoid becoming an arena for renewed regional contestations, if US policymakers encourage and support regional energy, trade and infrastructure projects.
The US has significant economic and strategic convergence with India, a much larger country than Pakistan. Yet, the US needs to pay closer attention to prevent its growing security cooperation with India from inflaming Pakistani insecurities or causing an escalation of ongoing regional arms race. Pakistan and India are already locked in a nuclear arms race which is exacerbated by Indian attempts to achieve credible deterrence with China, which in turn is trying to contend with American nuclear capabilities. This quadrilateral competition is increasing tensions in what was already considered the world's most dangerous nuclear flashpoint. As the regional strategic rivalry plays out in disputed Himalayan land borders, the US must rethink how it can avert a dispute between India, China and Pakistan spinning out of control.
Working more closely with Pakistan, instead of only building ties with India, would help the US temper Pakistan's tilt towards China. Building a more comprehensive relationship with Pakistan can provide the US additional leverage points and alternative means to exert influence in South Asia instead of primarily relying on an increasingly majoritarian and economically disappointing Indian state.
It is in America's national interest to go beyond primarily betting on India's capability to stand up to China, and simultaneously working with Pakistan, to explore possibilities of more constructive engagement with the Chinese. Pakistani policymakers must also proactively identify opportunities for US-China cooperation within Pakistan, to help avoid America viewing the growing Chinese influence in Pakistan as a zero-sum game.
Published in The Express Tribune, January 15th, 2021.
Like Opinion & Editorial on Facebook, follow @ETOpEd on Twitter to receive all updates on all our daily pieces.