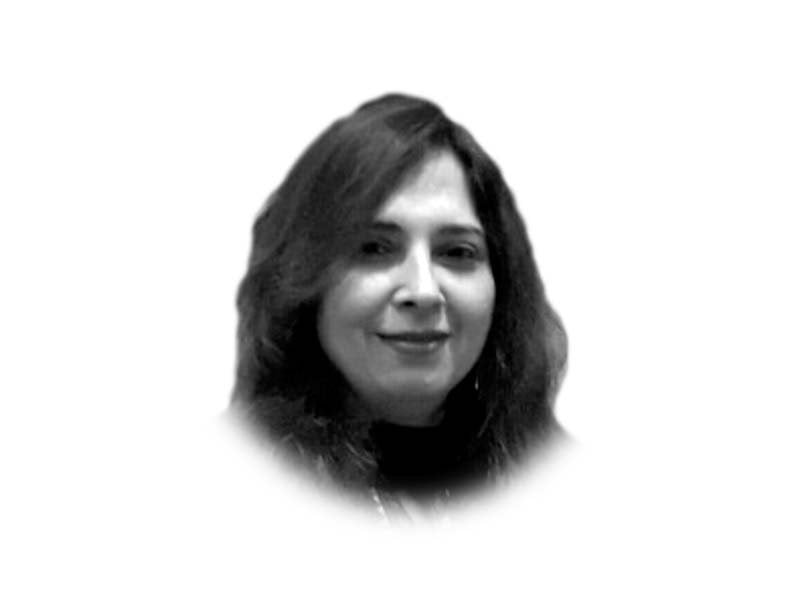 ---
Pakistan's economic progress is directly linked to the participation of its youth in the economic process. For their effective involvement, we will have to take a departure from the routine processes of doing business and present organisations new opportunities based on science and technology. One area to explore in this regard is e-commerce. From the dot-com era to digitalisation, businesses have undergone a complete infrastructural overhaul. During the 90s, the market lacked a secure financial transactional system for online purchases. Only organisations with an appetite to take a risk and tolerant to uncertainty would plunge into this less trodden path. That is no more the case. Today digital solutions are increasingly explored by organisations to compete successfully in the international market.
The Covid-19 crisis has brought a change in customer behaviour for more than 65% of companies. People went online to buy essential products. Sales categories such as groceries, pharmaceuticals, health and hygiene products, restaurant delivery, as well as financial services saw the largest increases in the Covid-19 crisis through both third-party online marketplace and e-commerce. This trend has also caught up in Pakistan and today almost all retailers have switched to online shopping. Those unable to establish an online retail organisation are using Facebook and Instagram to create a market for their products. In short, the prospects of growth through online sales are huge and promising.
The private sector in Pakistan is contributing significantly towards business transformation processes and enhanced readiness of consumers to embrace e-commerce. Though there are countless initiatives on-board today, such as Zameen.com, Daraz.pk and Pakwheels.com, one name that stands out is that of Saqib Azhar. He is running an organisation with the name of Enabler. This venture aims to bring more people into the folds of e-commerce with the purpose to eradicate poverty through job creation. According to Azhar, e-commerce is a prosperity enabler. He facilitates people in two categories. One, he aligns his clients to the e-commerce opportunities in the online marketplace; two, he trains his clients on how to run the online venture to earn a living.
Pakistan faces an acute shortage of skilled labour and there is a dire need to bridge this gap. According to UNICEF's report titled 'Developing Skills in Youth to Succeed in an Evolving South Asian Economy: A case of Pakistan', the labour market of Pakistan is bested with several challenges that have caught it into a skill trap. Employers are forced to settle for the low-skilled workforce because of a strong disconnect between the demand for a specific skill and its supply. To correct the course of Pakistan's economy we have to equip citizens with skills they need to compete in the global market.
In his book, Passive Income, Azhar has given a detailed account of the varying opportunities we have at our disposal to enhance economic development through skill development related to e-commerce. Recently he met President of Pakistan Arif Alvi and was given assurance of complete government cooperation in his endeavour. However, to make e-commerce successful, entrepreneurs, policymakers, and the labour will have to converge on a single platform. It is about having a common narrative leading to a unified policy on e-commerce. Anything short of that can be perilous to Pakistan's progress in this regard.
Having said that, the question is what steps Pakistan would have to take for the development of e-commerce. One, we have to agree that e-commerce is the new digital solution for business ventures and, therefore, support companies facilitating online transactions like PayPal. Two, we have to remove impediments in the access of internet facility for almost everyone in the country. This would also include enabling a widespread 4-G connectivity. Third, we would have to update our curriculum and include subjects such as marketing, sales, advertising and e-commerce. Historically, the disconnect between skilled labour and entrepreneurs has been identified to the disengagement between industries and academia. Outdated and irrelevant curricula taught in vocational institutes and even in universities have been producing an irrelevant workforce. Therefore, for a healthy economic development it is essential to remove these institutional inefficiencies along with establishing a culture of research and development that supports e-commerce. Fourth, we will have to digitalise our business structure on international standards so that e-commerce becomes a way of doing business rather than an exception.
Having almost assumed the status of a messiah, all our bets are now on the China-Pakistan Economic Corridor, to bring us the long-cherished economic boost. For a full advantage of this so-called game-changer project, Pakistan cannot rely on a traditional method of doing business. By increasing the uptake of e-commerce and digital solutions, Pakistan can effectively address its widening inequality, reduce cost of doing business and create an enabling environment where a taxation regime facilitates rather than obstructs the system.
Published in The Express Tribune, January 14th, 2021.
Like Opinion & Editorial on Facebook, follow @ETOpEd on Twitter to receive all updates on all our daily pieces.