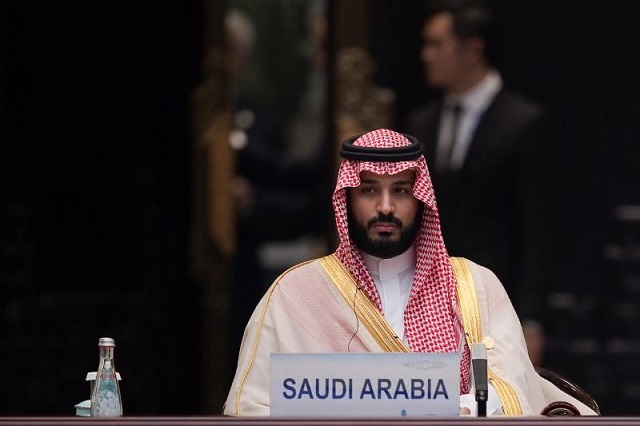 ---
ISLAMABAD:
Saudi Arabia has not signed a formal agreement with Pakistan for debt suspension under the G-20 initiative till the expiry of the deadline set for the purpose.
The club of the world's richest economies, G-20, had asked the applicant countries to conclude debt suspension agreements by December 31, 2020 for phase-1 (May to Dec 2020).
Pakistan and the Kingdom of Saudi Arabia (KSA) did not sign a formal debt suspension agreement till Dec 31, the Ministry of Economic Affairs confirmed to The Express Tribune on Thursday.
The ministry did not cite any reason for the delay but said Pakistan was still waiting for the formal signing.
It further said that Pakistan had not been making regular debt repayments to Saudi Arabia after the kingdom confirmed in July last year to suspend the bilateral official credit under the G-20 initiative.
"Saudi Arabia never refused to sign a formal agreement [to this effect]," said the ministry.
In its last month summary for the federal cabinet on G-20 debt relief extension, the Ministry of Economic Affairs had stated that "agreements with these bilateral creditors will also be finalised and signed before the deadline of 31st Dec, 2020".
In a handout issued by the Ministry of Economic Affairs last month stated that "Pakistan has already concluded bilateral agreements with 21 countries under the 1st phase of the DSSI, involving debt suspension of $1.7 billion for the period from May to December, 2020".
Initially, the Ministry had estimated $2 billion temporary debt suspension under the first phase, including $615 million to $715 million from Saudi Arabia. However, now it expects $1.7 billion temporary debt relief under the first phase, including $516 million from Saudi Arabia.
Without Saudi Arabia, the total debt relief has come down to $1.2 billion.
However, the World Bank, which is monitoring the debt relief initiative, has shown on its website the temporary relief to Pakistan at $3.7 billion, as against Islamabad's estimates of $2.6 billion.
Pakistan owes over $25 billion to G-20 nations.
As of December, the World Bank had listed 73 countries that qualified for the initiative but 28 of them did not participate.
The debt postponement initiative was meant for low-income economies so they have fiscal space to deal with the aftermaths the novel coronavirus pandemic. The initiative does not alleviate the structurally high debt burdens that countries like Pakistan are facing.
Pakistan's debt to GDP ratio has increased to over 87% from 72.5% since 2018. Debt servicing eats up a major chunk of the budget every year while the government has been unable to bring about any improvement in revenues.
The suspension period, originally set to end on December 31, 2020, has been extended through June 2021. The IMF, together with the World Bank, has urged the bilateral creditors to further extend the suspension period. But these multilateral creditors have not suspended their debts.