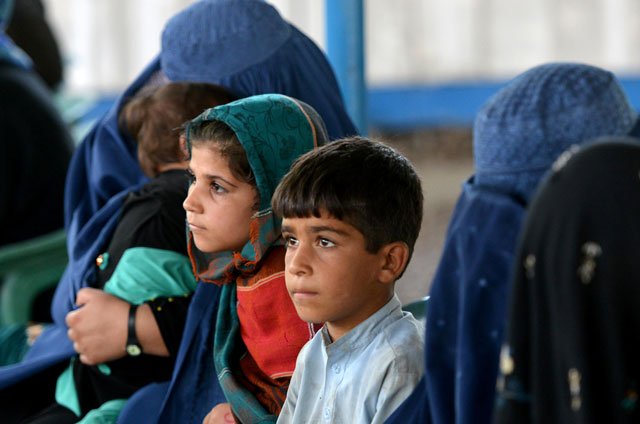 ---
UNHCR helped Afghan refugees hit by Covid
Medical supplies, water and sanitation facilities were provided
---
ISLAMABAD:
While the novel coronavirus pandemic prevailed throughout the year and posed serious humanitarian challenges, United Nations High Commissioner for Refugees (UNHCR) supported the Afghan refugees and their host communities while contributing to the government's COVID-19 response in Pakistan. This was shared in a press release issued by the UNCHR on Thursday.
"Thanks to the generous contribution of $1 million made by the Japanese government earlier this year, UNHCR was able to strengthen its own response to the urgent needs of the most vulnerable families impacted by COVID-19," the statement noted.
With the support of the Ministry of States and Frontier Regions, the Commissionerate for Afghan Refugees (CAR) and other partners, UNHCR carried out emergency health, water and sanitation, and cash-based interventions that benefitted an estimated 135,000 Afghan refugees and Pakistanis.
Health facilities were provided with personal protective equipment and medical supplies while water and sanitation facilities were improved in refugee villages and refugee-hosting areas through the provision of sanitation products.
UNHCR's emergency cash programme alleviated the socioeconomic impact of the pandemic on Afghan refugees, most of whom are daily wage earners.
"The Japanese government's timely contribution helped us provide much-needed relief to the most vulnerable refugees and host communities during the pandemic," said UNHCR Representative in Pakistan Noriko Yoshida, adding that Japan is one of UNHCR's key donors and supporters in Pakistan and across the globe.
Published in The Express Tribune, January 8th, 2021.