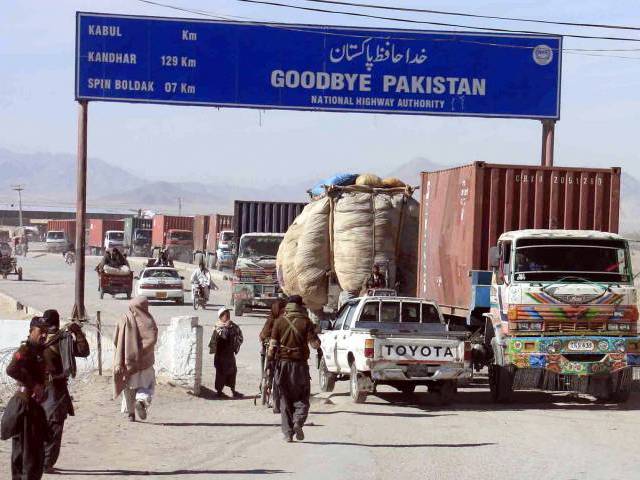 ---
QUETTA:
A parliamentary delegation led by Special Assistant to the Prime Minister for Establishment Muhammad Shehzad Arbab visited the Chaman border on Thursday.
During the visit, the parliamentary delegation visited FC Fort, Chaman BCP and Chaman Chamber of Commerce and Industry to hold meetings.
The delegation was briefed on various initiatives including keeping the border open seven days a week, restoring railway connectivity, reducing the number of security check posts, facilitating the local population and bilateral trade among other measures.
On the occasion, SAPM Arbab said progress was being made on various issues to boost trade with Afghanistan and facilitate movement on the Chaman border.
He added that bilateral trade relations between Pakistan, Afghanistan and better people-to-people contacts between the two countries were very important for Pakistan.
"Therefore, we will take all necessary steps to remove obstacles to the smooth flow of trade between the two countries," he said. "Pakistan's new visa policy for Afghanistan has facilitated Afghan citizens, businessmen, students and patients. This will help improve long-term relations."
While speaking to the media, he said that the legitimate demands of the people of Chaman would be met and the border will remain open seven days a week to provide better employment opportunities to the people.
They also agreed that by facilitating the bilateral movement of the local population and people, the trade volume between Pakistan and Afghanistan would increase.
Published in The Express Tribune, January 8th, 2021.
COMMENTS
Comments are moderated and generally will be posted if they are on-topic and not abusive.
For more information, please see our Comments FAQ