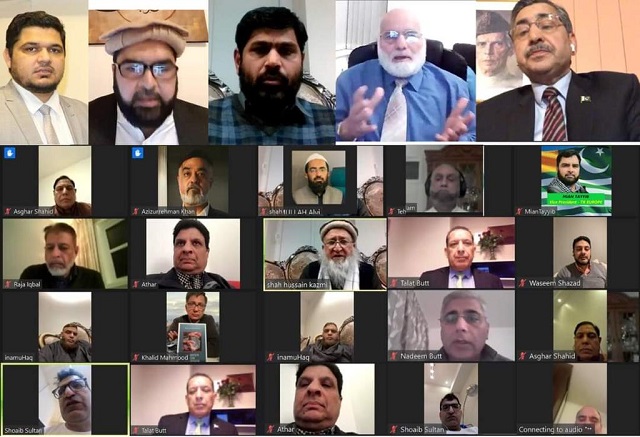 ---
LONDON:
Tehreek-e-Kashmir (TeK) Europe on Thursday observed the right of self-determination day of Kashmiris across the Europe with the pledge to continue their support for the occupied valley's freedom movement.
Four virtual plebiscite conferences were held in United Kingdom, Norway, Italy and Denmark where parliamentarians, ambassadors, human rights activists and journalists participated.
Expressing their concerns about human rights abuses in Illegally Indian Occupied Jammu and Kashmir (IIOJ&K).
Member UK Parliament Imran Hussain said Kashmiris must be given the right of self-determination.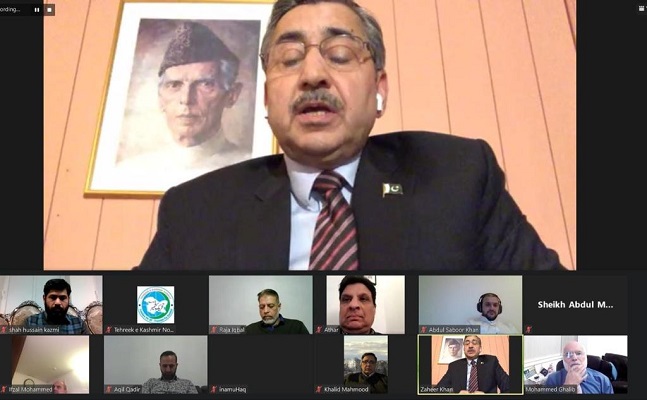 Ameer Jamaat-e-Islami Azad Jammu and Kashmir (AJ&K) Dr Khalid Mehmood said that Kashmiri people have rendered matchless sacrifices for the freedom.
President TeK Europe Muhammad Ghalib said that it is time for the world community to support the people in IIOJ&K who are ruthlessly being killed by the Indian state terrorism. He added that Kashmiris are still in lockdown and since August 5, 2019 and nobody knows what is happening in occupied area.
President TeK UK Raja Fahim Kayani said that world must implement UN resolutions on Kashmir to bring peace in South Asia.
Ambassador of Pakistan in Norway Zaheer Pervez Khan maintained that Pakistan will continue to support Kashmir cause until the people get complete freedom from India's illegal rule.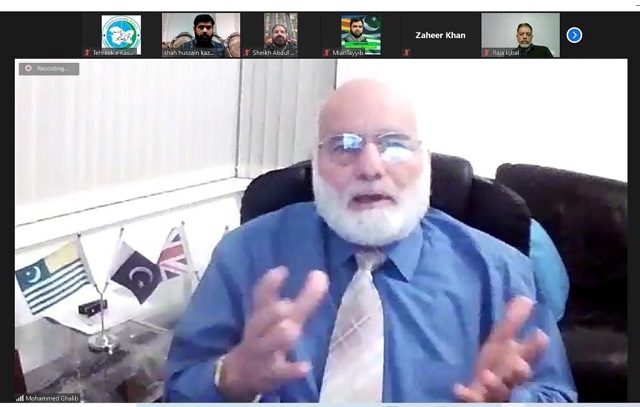 Ambassador of Pakistan in Denmark Ahmad Farooq stated that India has to quit Kashmir sooner or later adding that nobody has defeated the freedom sentiment so far across the globe and Kashmiris will also achieve their freedom.
Ambassador of Pakistan in Italy Johar Saleem said that the people of IIOJ&K are being punished by Indian army for the crime of right to self-determination which was given by the United Nations.
President Tehreek-e-Kashmir Norway Shah Hussain Kazmi also said that overseas Pakistanis are with Kashmiris and their freedom movement.
President TeK Denmark Adeel Aasi said India is killing innocent political activists in occupied Kashmir which is unfortunate.
Mehmood Sharif President TeK Italy said that the Kashmir issue is the longest unresolved issue in the UN.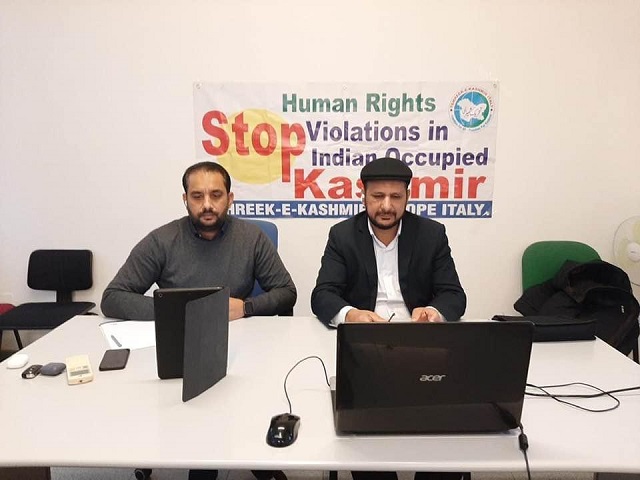 Secretary General TeK UK Hafiz Muhammad Azad said, "People in Europe and UK will continue to raise their voice for the people of Kashmir who are fighting for great political cause."
APHC Leaders Pervez Shah advocate and Sheikh Abdul Mateen both said that freedom movement will never surrender at any cost and will continue the struggle till victory.
Counsel General Milan Manzoor Ch said that the UN has failed to play his role in resolving the Kashmir dispute.
Additionally, Sardar Abdul Hafeez , Mufti Abdul Majeed Nadeem, Raja Masroor, Nabeela Ayoub, Ch Muhammad Yaseen , Raja Muhammad Arif , Muhammad luqman, Qamar Abbas and Mujahid Shah in the UK, Maulana Mehboob-ur- Rehman, Tayyib Mian, Athar Ali, Khalid Mehmood, Syed Nemat Shah in Norway, Mian Muneer, Zaffar Ahmad Qureshi,Dr Humma Khan, Ashfaq Abdali, Malik Tahir, Nawaz Mirza in Denmark, and Bashir Amra, Jamshid Cheema in Italy also spoke in four different conferences to support the Kashmiri people.