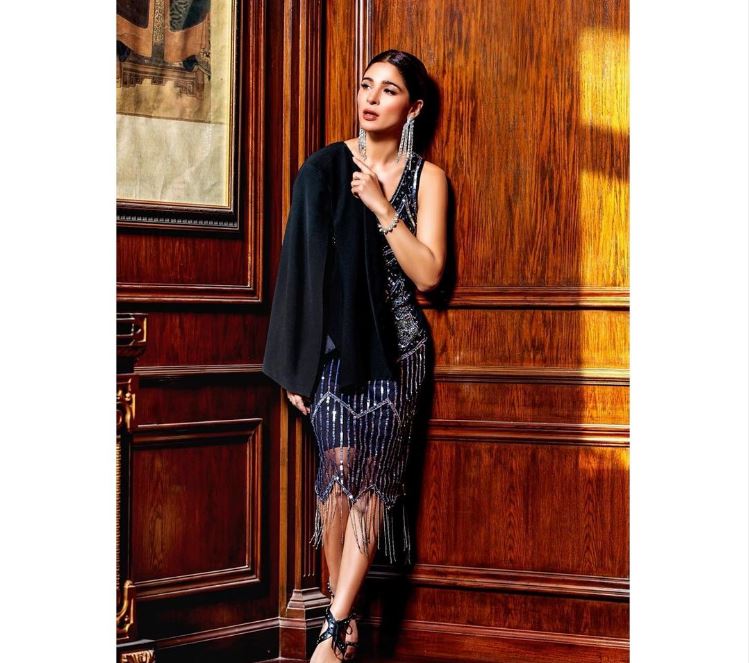 ---
Celebs have often called out online trolls over unnecessary criticism and moral policing in Pakistan. Even Turkish actor Esra Bilgic had enough of the local users condemning the way she dressed in real life.
Now, Ayesha Omar, who's also quite vocal about the hate she receives, has once again silenced a troll accusing her of 'propagating behayai' (vulgarity). After the fashionista shared a picture of the outfit she donned to the virtual Lux Style Awards, a user said she was "encouraging women to expose more of their bodies through their clothes."
To this, Ayesha wrote, "I'm definitely not promoting/asking/urging women to expose their bodies. That is their choice, as wearing this dress was mine. As wearing whatever you want, is yours."
Maintaining her calm, the celebrity went on to explain, "This dress was sent to me as is it. I had no input in the design, length, structure or type of dress they were making for me. They only asked for my size. They contacted me themselves and sent me the outfit in June. I wasn't paid to wear or promote it either and was waiting for an appropriate opportunity to wear it," she added to reinstate how PR works.
"I'm promoting/showcasing their work/talent: the beautiful beaded hand embellishments." In an almost poetic fashion, the Bulbulay star then added, "If you could look beyond a bit of my limbs showing, it would be nice to appreciate someone's hard-work without being judgmental. Try it, it uplifts both parties."
To conclude, she shared the meaning of empowerment with this resentful fan, "Empowerment is the process of becoming stronger and more confident, especially in controlling one's life and claiming one's rights."
Shaking a leg in the heavily studded yet classy ensemble, Ayesha also took the opportunity to reflect on 2020 and why she chose to wear this particular dress. "2020 was undoubtedly a crazy year. It saw some people losing their nearest and dearest ones or suffering badly, businesses being shut down, people out of jobs, people sick and in agony.... but it also saw a lot of people come out and help others with open hearts," she said.
"I decided I would try and help as many people as I could in whatever capacity I could. One of those ways was to use my social media platforms to promote social causes, NGOs, public service messages and small businesses throughout the year, completely free of charge," the Zindagi Gulzar Hai star stated.
She then revealed that the beautiful custom-made outfit was sent to her in June by a new female-run Pakistani brand that contacted her and asked for her size, promising to make something for her. "I had no idea what was coming. But when this hand embellished, beaded number came, I fell in love with it. Also, it was so comfortable and fit like a glove, but alas there was no appropriate occasion to wear it for a quite a few months."
She then decided to wear it to the virtual LSAs, deeming it the "perfect opportunity to showcase the work of these two talented and extremely hard-working girls."
"Everyone who saw it, loved it just as much!" she recalled.
Have something to add to the story? Share it in the comments below.