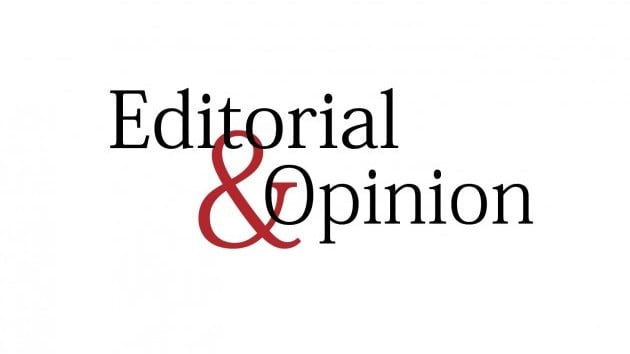 ---
As smoke evaporates from the 2nd Avenue, in the gutted street of Nashville, Tennessee, speculations about motivation of an act of terror attack are circulating in the global media. So far, as we get information from mainstream US media, the bomber may have been a white male named Anthony Warner — investigators are still calling him a lone bomber.
While the damage to the historic Nashville street was enormous, there was no loss of life; however the terror attack has raised many questions. What role has the polarised political and social environment played in triggering such an act? Why are such cases always referred to as "lone wolf acts" and not attributed to right-wing groups and, why does the state of denial exist in Western capitals, especially in the US? Is this the first suicide bombing by a white supremacist with a vehicle borne improvised explosive device (VBIED)?
Right-wing politics is not a new phenomenon. Combined with populism, it has been on the rise in many Western countries. Looking around, Europe is now under influence of right-wing political parties in almost every country. A BBC report, 'Europe and Right-wing Nationalism: A Country-by-Country guide', was published on November 13, 2019, highlighting the phenomenon: "From Germany, where the AfD has become the biggest opposition party in Bundestag, to Spain, where Vox has become the third largest force in parliament", the right-wing is on the rise. "In the European Parliament, nine far-right parties have formed a new bloc, called Identity and Democracy (ID)." Active far-right political parties in Europe include the following in order of their share in vote banks and popularity: Fidesz in Hungary, Freedom Party in Austria, Swiss People's Party in Switzerland, Danish People's Party in Denmark, New Flemish Alliance in Belgium, Conservative People's Party in Estonia, The Finns in Finland, Sweden Democrats in Sweden, The League in Italy, Vox in Spain, National Rally in France, Freedom Party in Netherlands, Alternative for Germany in Germany, Freedom and Direct Democracy in Czech Republic, United Patriots in Bulgaria, Our Slovakia in Slovakia, Confederation in Poland, Greek Solution in Greece and Elam in Cyprus.
Despite the fact that Trump's election success in 2016 had massive support from far-right groups in the US and that Brexit was triggered by the same ideology, few questions are raised about the rise of neo-Nazism in the West.
The reason for rise of right-wing political parties include frustration with the political establishment, globalisation, immigration, Islamophobia, a dilution of national identity and EU's poor performance.
It can be safely assumed that a polarised political and social environment in the West is triggering lot of anger in far-right groups, who may be motivated to resort to terrorist acts.
Gradually the issue of lone wolves has become the subject of informed debate in the West. To understand the etymology of the term "lone wolf" in the political domain and terrorism, we took to The Guardian's research titled, 'The Myth of the Lone Wolf Terrorist': "In April 1925, The New York Times reported on a man who 'assumed the title of 'Lone Wolf'', who terrorised women in a Boston apartment building. But it would be many decades before the term came to be associated with terrorism. In the 1960s and 1970s, waves of right-wing and left-wing terrorism struck the US and Western Europe. It was often hard to tell who was responsible: hierarchical groups, diffuse networks or individuals effectively operating alone. Lone actors were seen as eccentric oddities, not as the primary threat.
"The modern concept of lone-wolf terrorism was developed by right wing extremists in the US. In 1983, at a time when far-right organisations were coming under immense pressure from the FBI, a white nationalist named Louis Beam published a manifesto that called for 'leaderless resistance' to the US government. Beam, who was a member of both the Ku Klux Klan and the Aryan Nations group, was not the first extremist to elaborate the strategy, but he is one of the best known. He told his followers that only a movement based on 'very small or even one-man cells of resistance… could combat the most powerful government on Earth'."
While the etymology of the term may be interesting from a historical perspective, its current manifestation and links with group terror needs more debate. The Western world in general and US in particular is averse to acknowledging that the current wave of lone wolf terror attacks is due to right-wing groups, and that's the main cause of the West's inability to erect affective firewalls against this rising trend.
The Guardian points out that as the 2000s drew to a close, attacks perpetrated by people who seemed to be acting alone began to outnumber all others.
Unfortunately the recent act of terror in Nashville is again being deflected towards a "lone wolf phenomenon"; the initial investigation by a joint team of police, Tennessee Bureau of Investigation, the FBI and DHS is already stating that they are inclined to conclude that no other person or group may be involved. Another reason for this denial is the impression created by the Western media that suicide terrorism is mainly attributable to Islamic terror groups and right-wing groups in the West have so far not adopted it as a modus operandi.
Unfortunately, even terrorists like Anders Breivik, who has been called "the deadliest lone-wolf attacker in Europe's history", was labelled as a lone wolf. The Guardian states that prior to his arrest, Breivik had long been in contact with far-right organisations. A member of the English Defence League told The Telegraph that Breivik had been in regular contact with its members via Facebook, and had a "hypnotic" effect on them.
An ex-FBI official, Frank Figliuzzi opines that law enforcement confidence about investigations on the Nashville terror attack may have merit, most probably due to a state of denial as discussed earlier.
He stated, "I think it's quite likely this was a suicide mission for this individual. If there's any comfort to be taken here, it's that this may likely end up being not connected to a larger group or organisation, international or domestic, but rather a personal, real or perceived, beef, acting out on something that may or may not relate to that AT&T building. It's going to be personal to him."
On-ground facts are different. Anthony Warner assembled a huge quantity of explosives into a VBIED, installed a warning device with audio taped message, drove through a neighbourhood under constant surveillance, and parked his RV in the target area for considerable time to blow up the street on 2nd Avenue. Was it possible without any help from an organised group?
Our humble take on the subject is that it is the first suicide VBIED terror attack by a right-wing white supremacist on American soil; the West, especially the US, has to look at the deep and emerging fault-lines of right-wing terrorism, which has stayed in the white supremacist groups for almost three decades and is gradually becoming a permanent feature of a divided polity.
Published in The Express Tribune, December 27th, 2020.
Like Opinion & Editorial on Facebook, follow @ETOpEd on Twitter to receive all updates on all our daily pieces.