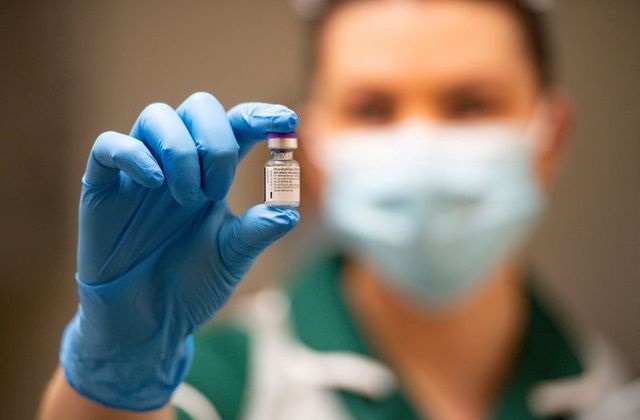 ---
Govt in 'close liaison' with leading Covid-19 vaccine manufactures, NCOC told
Punjab records the highest number of deaths during the past 24 hours, followed by Sindh
---
The government is in close liaison with the world's leading Covid-19 vaccine manufactures and is regularly reviewing developments, including data from phase 3 trials, the National Command and Control Centre (NCOC) was informed on Wednesday.
The Ministry of National Health Services, Regulations and Coordination earlier revealed that the government had also allowed the private sector to purchase the coronavirus vaccine. The UK, USA, China and Russia are currently involved in vaccine manufacturing, with Pfizer and Russia's Sputnik vaccine being already administered to selected groups of people.
During today's briefing, the NCOC was further informed that the steps being taken will lead to a final decision about early vaccine availability in Pakistan.
The country's nerve centre for Covid-19 response was briefed that during the last 24 hours, most deaths occurred in Punjab followed by Sindh. Of the 84 people who succumbed to the virus, 47 were on ventilator support. At least 2,142 cases were recorded during the same time period.
The highest ventilator occupancy was observed in Multan at 55pc, followed by Lahore at 34pc. Islamabad at 33pc and Peshawar at 25pc.
The forum was further informed that as of today, the total number of active Covid-19 cases in Pakstan is 35,621 and at least 415,352 have recovered from the virus.
Special Assistant to the Prime Minister on Health Dr Faisal Sultan said a day earlier that the Covid-19 vaccine will be available by March 2021.
He maintained that the priority of the vaccine would be given to healthcare workers and people above the age of 65.
The special assistant urged citizens to adopt standard operating procedures (SOPs) to contain the spread of the virus, adding that the second wave of the virus is more dangerous than the first.