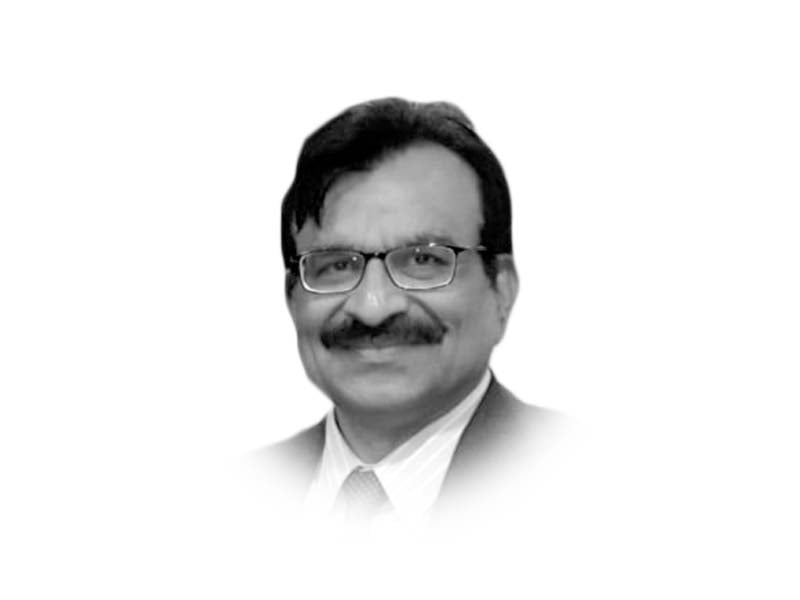 ---
Covid control: penny-wise, pound-foolish
Most countries, including Pakistan, have seen their economies crushed and showing negative growth
---
Less than two years before the Covid-19 hit the world, I was trying to save a critical pandemic detection and control programme in a strategically important geographical location. "It's an expensive programme, Madam," someone murmured to a senior officer of an international organisation where the decisions were being made. Both had expertise in finance but none in global health security. I had all the facts and figures with me, and was able to precisely tell them how much an outbreak's early detection and control could save the local economy and also what fraction of the global economy could suffer with an uncontrolled epidemic in a few countries. But this was pre-Covid-19, and for managers saving pennies was better than thinking long-term and saving pounds. I was not alone and many colleagues in global health desperately tried to save these outposts of early outbreak detection and response. It was like a major military power deciding to unilaterally close its outposts and wait for the enemy to attack its cities.
So, what was the global cost of a world which is better prepared for a pandemic? Experts calculated it to be around $4 billion per year. At a global level, that is less than the economic losses already incurred. Most countries, including Pakistan, have seen their economies crushed and showing negative growth, unprecedented in decades. The number of extremely poor (living for less than $2 dollars a day) have doubled and similar numbers have been pushed down from middle class to poorer income group categories.
The global health problem was not just due to lack of money. Yes, resources allocated to keep the world protected were peanuts but whatever we had was not effectively utilised either. In a paper looking at world preparedness for a pandemic by the Journal of Health Security, we raised red flags that all pandemic preparedness may not be effective as we are measuring the wrong parameters — like counting the guns a country has but not checking if they could fire a bullet. The incomplete measures of preparedness gave countries a dangerous false security. All rich and developed countries 'certified' as best prepared for a pandemic, had to face the worst human and economic costs.
There are structural challenges in how global health has been funded and managed in the past. Most technical leadership of international organisations was replaced by those with more expertise in finance and management than global health. With minimal on-ground field experience in outbreak controls, they were like generals who never fought on ground. With PhDs from top educational institutes, they lacked knowledge of ground realities. Political influences in filling key positions and funding allocations to favourite health programmes became a reality. With no accountability of those making wrong strategic decisions meant this ship was destined to collide with an iceberg and even after a year from the start of pandemic, most countries are still struggling with it.
Covid-19 has not only cost us in human life, misery and money but also has brought our weaknesses in pandemic preparedness in the open. This may be the only silver lining of this coronavirus pandemic that we learn from our mistakes and reorganize global health especially in areas of health security. Resources needs to be properly allocated but also transparency and accountability must be an integral component of "new' global health. Vaccines may have saved the day, but pandemic threat is not over from other similar microorganisms. We cannot afford to have another similar pandemic where we fail to detect it early and control it locally. Even the strongest walls of a fort cannot sustain the uninterrupted barrage of attacks and we need to have new ideas to enter safely and securely in post Covid-19 era.
Published in The Express Tribune, December 23rd, 2020.
Like Opinion & Editorial on Facebook, follow @ETOpEd on Twitter to receive all updates on all our daily pieces.