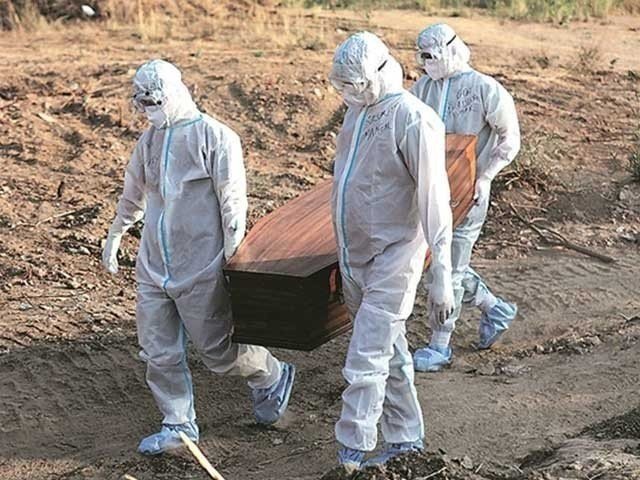 ---
Covid-19 patient dies in Abbottabad after 'ventilator breaks down'
Relatives hold protest, demand action by provincial govt
---
A female Covid-19 patient passed away in Abbottabad's Ayub Medical Complex after the ventilator supporting her 'broke down' on Monday.
The patient, aged 57, had been under treatment for the past three days.
As the woman's family members protested against the medical facility's mismanagement, the doctors responsible reportedly fled the premises.
After the incident, the hospital's management deployed extra law enforcers at the Covid ward. Relatives of the deceased patient continued their protest and have demanded that the provincial government take notice of the 'mismanagement' by the hospital's administration.
Earlier this month, a similar incident took place. Six Covid-19 patients being treated at Khyber Teaching Hospital (KTH) in Peshawar passed away after "criminal negligence" resulted in a delayed supply of oxygen to the medical facility.
The hospital's spokesperson, Farhad Khan, confirmed that six coronavirus patients, five admitted to the KTH's Covid-19 ward and one being treated at its intensive care unit (ICU), died because the medical facility ran out of oxygen supplies.
Following the incident, Khyber-Pakhtunkhwa Chief Minister Mahmood Khan directed the provincial chief secretary and health minister to order a probe into the incident.
The probe found mismanagement on part of the hospital staff and officials were suspended.