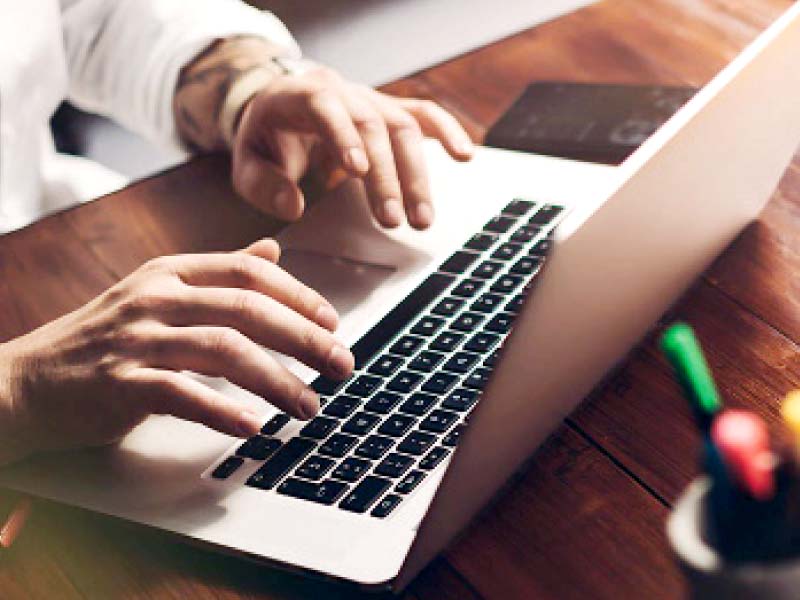 ---
Exports recover to pre-Covid levels
SBP governor says Pakistan needs to focus on competitiveness, import reduction
---
ISLAMABAD:
Exports have recovered to pre-Covid monthly levels of around $2 billion with the strongest recovery in textile, rice, cement, chemical and pharmaceutical sectors, said State Bank of Pakistan (SBP) Governor Reza Baqir.
Speaking at a session titled "Pakistan's Economic Response to Covid-19 and Way Forward for an Inclusive Economic Recovery" on Tuesday, Baqir said Pakistan needed to focus on competitiveness and reduce imports even further to support local businesses.
The session was part of the 23rd Annual Sustainable Development Conference, organised by the Sustainable Development Policy Institute (SDPI).
Baqir pointed out that in order to boost economic activities and job opportunities, the SBP was working with commercial banks to ensure increase in lending to small and medium enterprises (SMEs) as well as housing finance facilities.
"Under the prime minister's instruction, the government has drafted a consistent and holistic policy to promote housing and construction sector," he said. "At our end, we are working with banks to help them support this sector."
Baqir highlighted that India's economy had suffered a sharp decline, adding that Pakistan was not hit hard because the country controlled Covid-19 well and the government and SBP took timely measures to halt bankruptcies, which could have major and long-term implications.
"Now that demand is recovering in the global market, we need to focus on increasing export-to-GDP ratio," he said.
The central bank governor added that under the Temporary Economic Refinance Facility (TERF), the SBP would refinance banks to lend at a maximum end-user rate of 7% for 10 years for the purchase of new imported and locally manufactured plant and machinery by industrial units.
He stressed that as a country Pakistan should be proud that the world was recognising and acknowledging its success in tackling the Covid-19 pandemic. He added that SBP officials were cautiously optimistic and observing early signs of a promising recovery.
"The International Monetary Fund (IMF), like the government, wants power sector reforms and reduction in circular debt," he said. "Secondly, it wants tax collection to be automated and cases of abuse reduced so that people are facilitated in dealing with tax authorities and the tax net widens."
Food security
Speaking at another session at the event, European Union Ambassador to Pakistan Androulla Kaminara said that there was ample food available in Pakistan, however, it was inaccessible by the poor and vulnerable classes and communities.
At the session titled "Impact of Covid-19 on Food Security: Challenges for Women", she talked about how Covid-19, poverty, gender policies and many other factors were adding to food insecurity and injustice to women.
Ministry of National Food Security and Research Additional Secretary Rashid Mehmood stressed that Pakistan needed to promote a multi-sectoral approach to address food insecurity.
Netherlands Ambassador Wouter Plomp underlined the need for keeping food markets operational so that food security could be improved and ensured.
Food and Agriculture Organisation (FAO) official Dr Aamer Irshad explained how the economy and production were deteriorating due to Covid-19. He highlighted that bad weather, cost of production and imports were causing food inflation.
Institute of Development Studies official Dr Pauline Oosterhoff discussed how Covid-19 had increased the invisible burden on women as well as unpaid responsibilities.
IT sector
At another session titled "An Overwhelming Role of ICTs during Covid-19 Era and Beyond", former finance minister Sartaj Aziz emphasised that information and communication technology (ICT) played an important role in post-Covid plan to overcome bigger challenges.
"A national plan for digital transformation should be formulated through public-private partnership," he said.
Prime Minister's Task Force on IT member Parvez Iftikhar pointed out that Covid-19 had shown that internet of high speed and large capacity was a must to keep wheels of economy, healthcare, education and other sectors moving.
According to him, optic fibre infrastructure could alone meet the demand, however, Pakistan was lagging behind.
Ryerson University Senior Lecturer of Politics and Public Administration Dr Faisal Shaheen said that trust and coordination were key things in lockdowns, which forced employees across all sectors to work from home to sustain operations and service deliveries. "This resulted in overloading of ICT networks and created information security problems," he said.
Published in The Express Tribune, December 16th, 2020.
Like Business on Facebook, follow @TribuneBiz on Twitter to stay informed and join in the conversation.