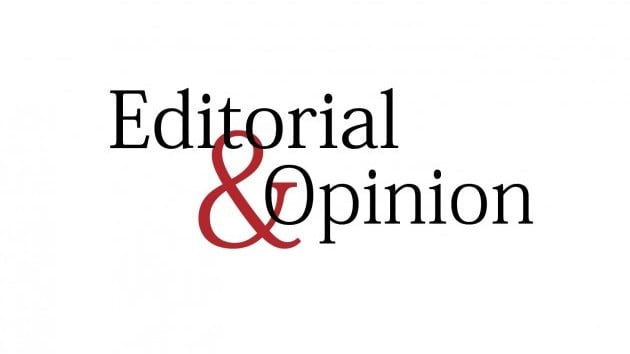 ---
As the farmers' siege of Delhi has brought the Indian capital to a standstill, there is debate in international media about Modi's fascist policies and how Indian Sikhs are being marginalised through RSS's lawful war. The Sikh diaspora across Europe and North America came out in droves to condemn Hindutva's fascist agenda.
Calls of "Bharat Bandh" are resonating across India as farmers from Indian Punjab, Haryana, Himachal, UP, Madhya Pradesh and even South India are rising in protest against crony capitalism and the chokehold of the Adanis and Ambanis on the peasantry that feeds 1.3 billion people.
What is in the bill? It amends the Essential Commodities Act to deregulate prices and quantity sold of certain commodities deemed essential. It allows and facilitates contract farming and allows private markets to be set up outside the physical boundaries of the Agriculture Produce Market Committees (APMC) mandis.
Indian farmers have agitated because of the fear that once the prevailing system of the APMC collapses, private operators/traders/commission agents will dictate price. Farmers and their leaders fear that once private markets are set up outside APMC, the APMC will have fewer buyers. The new legislation tilts the balance in favour of private markets set up by traders. "It is not a level playing field," says social scientist and politician Yogendra Yadav, a leader of farmer movements in the last few years.
Despite the passage of almost three months, the Modi government remained unnerved and thought it could deflect attention from these protests. It paid no attention to farmers and their spouses sitting on railway tracks, bazars and roads, blocking Punjab.
An article titled "Three Agri Bills of Modi Government: Profit for Adani-Ambani, Destruction of Lives and Livelihoods of Millions of Farmers" considers that these three bills have the capacity to jeopardise India's self-reliance in food grain production. Given the rapidly expanding unemployment, and counter migration to the rural areas caused by the pandemic, this triad of bills would only aggravate the economic deadlock.
How does this bill facilitate crony capitalism in India? The article elaborates it as following:
These bills will hand over the entire food chain (including farming, purchase, transport, storage and sale) to big corporate companies.
Modi, from his first day in office, has been working really hard to serve his electoral sponsors. It is known that the BJP has surpassed all records of electoral expenses. The corporate houses, those funding BJP, have their plans. Both, Ambani's Reliance Industries, and the Adani Group owned by Gautam Adani have been investing heavily into their agricultural and food processing franchises. So, these three bills are going to benefit both business houses, along with a handful of agro MNCs at the cost of the livelihoods of millions of farmers and the food security of the country's 1.30 billion citizens.
Why has the Sikh factor become so prominent in the current protests and what are the ramifications for the Indian polity?
Modi has bulldozed major liberal and pro-minority movements in the recent past, e.g the sanctioning of CAA, NRC and abrogation of articles 370 and 35(A) in Indian Illegally Occupied Jammu & Kashmir (IIOJ&K). The Shaheen Bagh protest by Muslim women was dealt by incentives of talks and coercion through state machinery and taking help from Indian courts, which are already compromised by RSS insiders.
Some top analysts like Shekhar Gupta are calling Modi's current confrontation with Sikh farmers a "Thatcher moment", suggesting that Modi should not budge from his reformist policies. After all, what can 2% of the Sikh population do to Modi? Gupta actually projected Modi's macho image by quoting how he has confronted China and Pakistan in Ladakh and Balakot episodes. One wonders as to how Modi's strongman persona is imagined in India when he got slapped from both Pakistan and China in 2019 and 2020. That's how post-truth politics in India project the fake façade of leadership of RSS head honchos.
Meanwhile the Sikh community is the most vibrant minority with a disproportionate share in agriculture and defence forces. The 1980s anti-Sikh pogrom and massacre of thousands of Sikhs by the Indian Army, RSS thugs and police is still ingrained in the mind of the second generation born after 1990. No wonder, Sikh folklore and music recalls the brave stance of Sant Jarnail Singh Bhindranwale and General Shabeg Singh, who fought for Sikh rights in the battle of Akal Takht.
Similarly, the horse-riding Nihang Sikhs, who appeared in Delhi's siege, have maintained the glorious traditions of Guru Gobind Singh. Guru Gobind Singh was the 10th Sikh Guru, and is known for being a spiritual master, military captain, strategist, poet and a philosopher. Nihang Sikhs are known for their chivalry and simple life and have a tradition of not surrendering when it comes to principles. No wonder the appearance of Nihang Sikhs on the gates of Delhi drew a sharp response from Godi media, who termed them as terrorists and Khalistanis.
The Sikh diaspora in North America, Europe, Australia, South East Asia and even Africa has become an enterprising lot and has expanded its political space by joining top leadership positions in Canada, USA and even UK. Recent statement by Canadian PM Justin Trudeau in support of Sikh farmers is a result of Sikh political power in Canada. The Indian Ministry of External Affairs, shamelessly, reacted to a very basic question of human rights raised by the Canadian PM.
It's interesting to note that Godi media and some RSS stalwarts tried to link Pakistan and China with Sikh farmers with a view to dent the farmers' movement. Godi media and RSS cabal should reflect that its Modi's fascist policies that are driving the minorities away from the Indian Union. Blaming Pakistan or China would make India a laughing stock.
To put the Sikh question into proper perspective, we thought of reminding the Pakistani public and Godi media about the historical context of the issue by taking a few leaves from our article in an English daily some years ago:
The movement led by Bhindranwale was started by his stance on Anandpur Sahib Resolution. He called for a return to what the "pure" roots of Sikhism. He strongly condemned the Indian Constitution's Article 25 declaring minorities such as Sikhs, Jains and Buddhists as part of Hinduism.
In August 1982, Bhindranwale and the Akali Dal launched the Dharam Yudh Morcha (battle for righteousness), with its stated aims being the fulfilment of a list of demands based on the Anandpur Sahib Resolution. Thousands joined the movement in hopes of acquiring a larger share of irrigation water and the return of Chandigarh to Punjab. Since his martyrdom, Bhindranwale has remained a legend in Sikh history.
Godi media should know that Khalistan is an issue the Sikh community regards as a legitimate struggle. From grandeur of Sikh rule in the Subcontinent to the bitter memories of Operation Blue Star and desecration of Akal Takht, Khalistan has remained a dream for Indian Sikhs and the diaspora.
The emergence of the Sikh factor in the farmers' protests is a reality that Modi and his cronies in corporate India cannot deflect. This siege of Delhi by valiant Sikh farmers will dictate whether India becomes a Hindutva Republic or retains some semblance of a secular polity — the battle goes on.
Published in The Express Tribune, December 15th, 2020.
Like Opinion & Editorial on Facebook, follow @ETOpEd on Twitter to receive all updates on all our daily pieces.
COMMENTS
Comments are moderated and generally will be posted if they are on-topic and not abusive.
For more information, please see our Comments FAQ