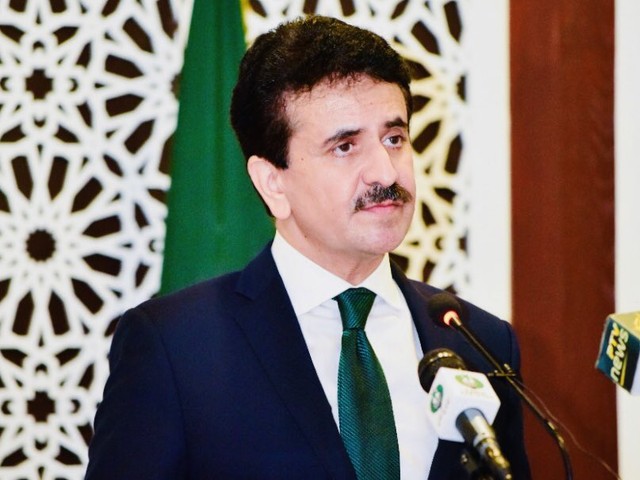 ---
ISLAMABAD:
The Foreign Office strongly condemned "India's reprehensible tactics" against Pakistan after a Brussels-based NGO revealed how India used fake media outlets and think tanks to undermine the country, saying on Thursday that the expose vindicated Islamabad's stance.
"India's reprehensible acts against Pakistan that have, once again, been exposed by the EU DisinfoLab, in its latest report titled, "Indian Chronicles – Subsequent Investigation: Deep Dive into a 15 Year Operation Targeting the EU and UN to Serve Indian Interests," said Foreign Office spokesperson Zahid Hafiz Chaudhri told a weekly news briefing here.
The report is a follow-up on the DisinfoLab's 2019 Report titled, "Influencing Policymakers with Fake Media Outlets (An Investigation into a pro-Indian influence network)". According to the report, there is a vast network of fake media outlets, think tanks and NGOs serving Indian interests.
The report had previously uncovered the Indian propaganda body, carrying out anti-Pakistan activities and cyber warfare against Pakistan led by Srivastava group of India and propagated by the Indian news agency ANI, since 2005.
Chaudhri said that India not only spread disinformation but also abused international institutions in its desire to malign Pakistan.
"The Indian actors carrying out the latest malicious operation resurrected more than 10 defunct Human Rights Council accredited NGOs, registered with the names of deceased analysts and experts, created hundreds of fake journalists identities, generated more than 750 media outlets and registered more than 550 fake domain names," the spokesperson said. He added that the Indian news agency, ANI, repackaged and amplified the malicious content produced in Brussels and Geneva.
"The government of Pakistan views these mischievous activities of launching unsubstantiated propaganda as part of India's preoccupation with maligning Pakistan," the spokesperson said. He maintained that Pakistan had already put forth irrefutable evidence, extensively documenting India's active planning, promoting, aiding, abetting, financing and executing terrorist activities in Pakistan.
"Publication of the recent report by EU DisinfoLab only substantiates Pakistan's position in front of the International community," Chaudhri said. "The government of India is urged to eschew the use of false propaganda as an instrument of state policy," he added.
Chaudhri made it clear that such Indian ploys of spreading misinformation are doomed to fail. He noted that by spreading such falsehoods, India can neither cast a shadow on the international stature of Pakistan nor can it divert the attention of the international community from its horrendous human rights record.
Instead of wasting more time in peddling falsehoods and fake news, India would be well-advised to put its house in order and take care of its own issues of poverty, grave human rights violations, exploitation of minority rights and rising radicalism, he stressed.
"The expose on Indian disinformation campaign by EU Disinfolab requires global attention. India's subversive activities against Pakistan have been ignored for far too long," he said. When asked what action Pakistan would take, he said Pakistan had always raised such issues at all international levels.
Responding to another question about the possibility of false flag operation by India to divert attention from its domestic issues, the spokesperson said that the current Indian government's irresponsible behaviour was very well known to the world.
"This RSS-inspired BJP government has a history of using 'Pakistan Card' to score political points and to shift focus from its profound failures of governance, faltering economy, state sponsorship of terrorism and violation of minority rights," the spokesperson said.
He said that Pakistan has consistently been sensitising the international community, regarding the possibility of India resorting to a false flag operation and "we take this opportunity to forewarn the world" yet again. "Our forces remain vigilant and are ready to respond to any misadventure by India."
COMMENTS
Comments are moderated and generally will be posted if they are on-topic and not abusive.
For more information, please see our Comments FAQ