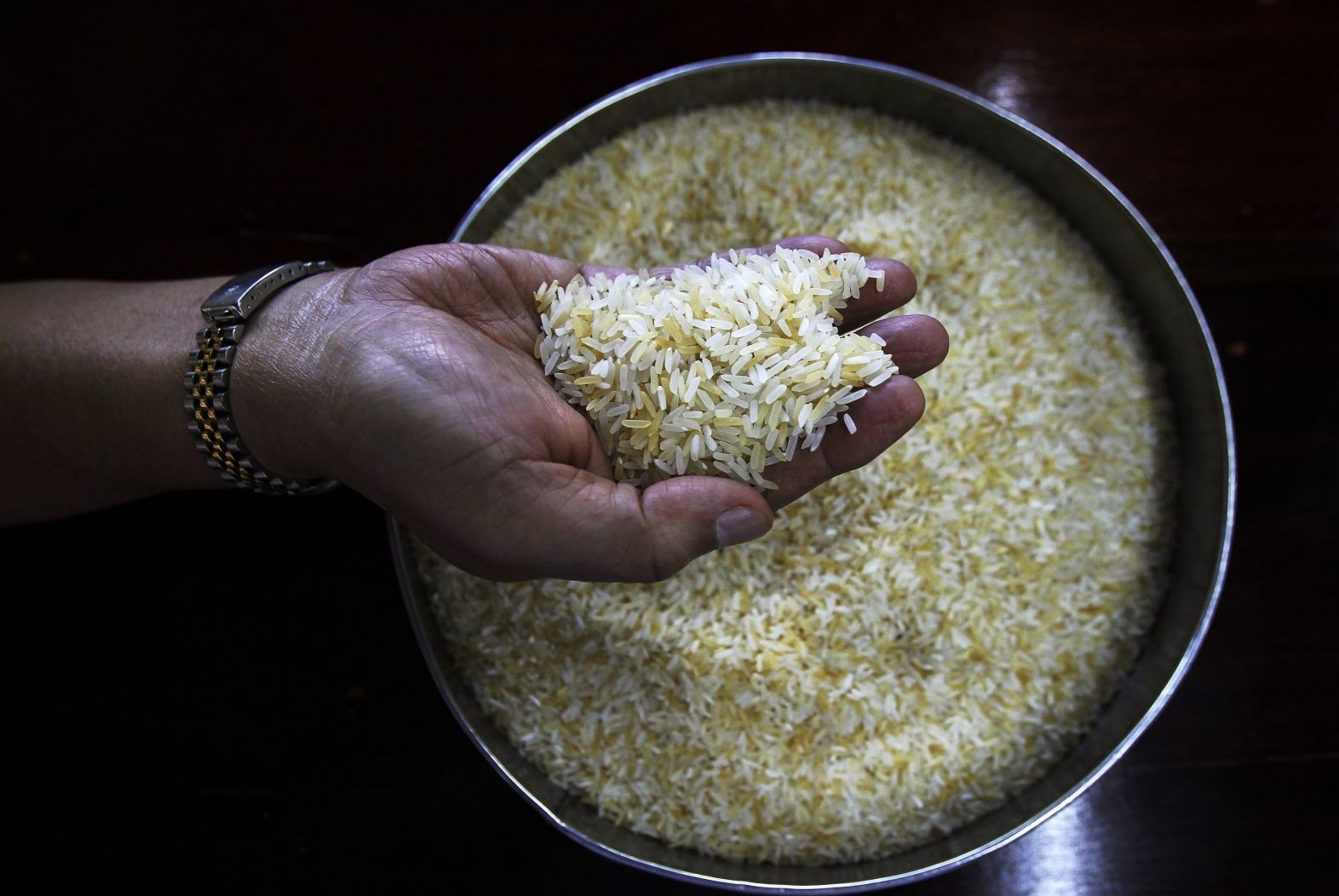 ---
ISLAMABAD/ LAHORE:
Pakistan has filed an opposition against India's claim of geographical indication (GI) tag for Basmati rice in the European Union (EU).
A geographical indication is a sign used for products with a specific geographical origin, possessing qualities or reputation essentially based on natural and human factors of their place of origin.
In a tweet on Tuesday, Adviser to the PM on Commerce Abdul Razak Dawood said, "I wish to inform that Pakistan has filed its opposition against the Indian application to European Commission for granting exclusive rights on the use of Basmati for its rice exports to European Union (EU)."
He added, "We assure the rice community that we will defend our case with due diligence and commitment."
Meanwhile, in a statement issued on Tuesday, the Rice Exporters Association of Pakistan (REAP) stated it filed the Notice of Opposition on December 7, 2020 against India's claim of geographical indication (GI) on Basmati rice in the European Union.
"The association took the step on behalf of rice exporters and farmers of Pakistan, who were facing the threat of losing income worth billions of dollars."
The association stressed that Pakistan's Basmati export segment was thriving, which put the country among top five exporters of the commodity.
Recently, India sought protection of its Basmati rice as a GI product in the European Union in an attempt to hinder Pakistan's growing exports and the expansion of local Basmati segment.
"Exports of Pakistan's Basmati rice to the European Union have almost doubled in the last five years and they have even outpaced India's exports," REAP said.
Importers and other customers of Basmati in the European Union prefer Pakistan's rice over India's due to its fine aroma, sweet taste and soft texture.
It added that food safety standards of Pakistan including the use of high-quality pesticides had resulted in increased demand for Pakistan's Basmati rice abroad.
"Pakistan has the legal right to export Basmati under its original brand name in accordance with the decades-old practices followed by the European Union," it said.
The association pointed out that European importers had also raised objections to the Indian stance and voiced support for Pakistan. "REAP, in collaboration with the Ministry of Commerce, is striving for an early legislation on GI rules in Pakistan."
The rules will enable Basmati exporters and farmers of Pakistan to protect their product name in international markets.
"An internally registered GI of Basmati will strengthen Pakistan's case in the coming legal stages in the European Commission," it said. "REAP remains optimistic that Pakistan has a strong case as the EU recognises Pakistan as an authentic Basmati growing region."
The protection of Basmati as Pakistan's indigenous product is crucial to sustain rice exports.
Earlier in the day, Dawood also shared that Pakistan had achieved cancellation of illegal registration of the trademark "KERNAL" by a rice company overseas.
"This was tantamount to unfair use of intellectual property of Pakistan, as the word is similar to SUPER KERNEL, a premium Pakistani rice variety" the adviser tweeted.
The commerce adviser also thanked REAP for bringing the issue to the Ministry of Commerce's notice and urged exporters to keep informing the ministry of such violations so that it could protect Pakistan's intellectual property overseas.
COMMENTS
Comments are moderated and generally will be posted if they are on-topic and not abusive.
For more information, please see our Comments FAQ