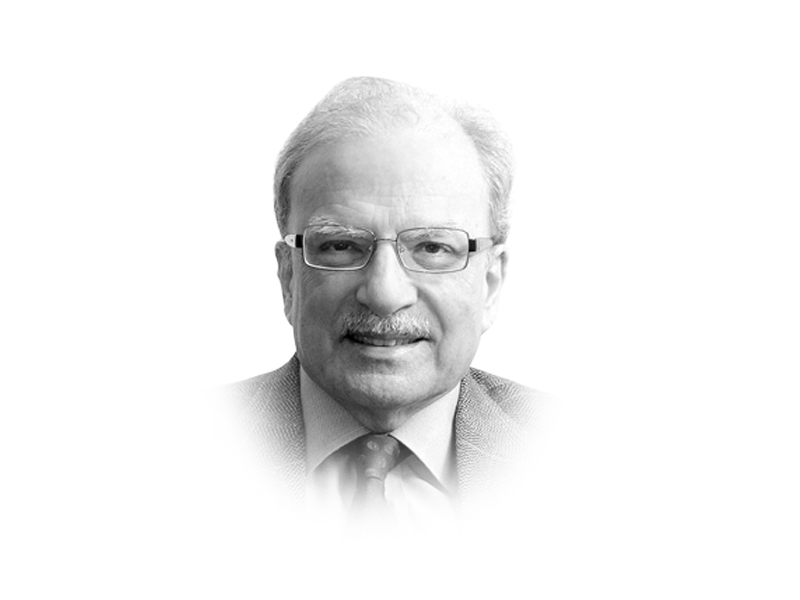 ---
There were many differences in the way presidents Barack Obama and Donald Trump looked at the world. The one that mattered the most for Pakistan was their view of the Islamic world. Obama worked to convince the leaderships in these countries to move towards political orders that were representative of all segments of the population. Several Muslim nations were hit by what came to be called the "Arab Spring" two years after Obama had moved into the White House. This movement was led by the youth who demanded popular participation in policymaking. Several longstanding regimes fell including those in Egypt, Tunisia, Libya and Yemen. There was a civil war in Syria that continues to this day. Egypt, after a short interregnum, saw military back in power this time under another strongman.
Trump was comfortable working with strong men of which there were several in the Muslim world. Both presidents supported Israel. Trump presumably under the influence of senior adviser and son-in-law Jared Kushner aggressively favoured the Jewish state. Kushner is an orthodox Jew. This approach translated into extreme hostility towards the Islamic regime in Iran that Israel saw as posing an existential threat.
In 2015, president Obama had worked hard with the world's major powers to conclude a deal with Iran that had Tehran give up its plans to build a nuclear bomb in return for the easing of sanctions under which the country's economy had been placed by the president's predecessors. Trump, soon after taking office, pulled his country out of the 2015 nuclear deal and placed Iran once again under severe sanctions. Iran responded by using its militias to attack America's supporters in the Middle East.
There was a good chance that the change of administration in Washington would improve the situation in the Middle East. President-elect Joe Biden who will be sworn in as America's 46th president will take office with a lot of experience in global affairs. He served for eight years as vice-president in Obama's administration. America's approach to the world was a part of his portfolio and he was often sent out on missions to present Washington's viewpoint to foreign interlocutors. Trump, when he took office in 2017, had no experience in world affairs. In his inaugural statement on January 20, 2017, he had vowed that America would go alone and not work with other nations to pursue the country's agenda. He and his administration would work to "Make America Great Again". His followers picked up the MAGA slogan and put it on their red hats.
Trump went to work the moment he took office and began to pull his country out of the various international agreements the Obama administration had concluded. Among those he gave up were the 12-counrty Trans-Pacific Partnership, the TPP; the Paris Climate Agreement; and the Iran nuclear deal. In addition he walked out of the decades-old World Health Organization and weakened the World Trade Organization. He also indicated that he would pull out his country's troops from Iraq and Afghanistan. Most of these moves affected Pakistan's neighbourhood, making it even more volatile. It is the pullout from Afghanistan that is likely to create chaos in the country the Americans had invaded 20 years ago. The pullout is being done even though the American military leadership is not supportive of what Trump wishes to do in the last days of his presidency.
Of immediate consequence for Islamabad is the assassination on November 27 of the Iranian scientist Mohsen Fakhrizadeh as he was traveling by car to his home in Tehran. The attack, the Iranian news agencies said, involved a car bomb and gunmen. Officials in Iran suspected that the Israelis were responsible for the killing and that they carried out the assassination with the knowledge of Washington.
This killing was one of the series of assassinations of senior military personnel carried out in the last few months. In January, a United States drone strike killed Maj Gen Qassem Soleimani, Iran's powerful military commander and head of its special-operations forces abroad. In August, Israeli agents, acting on behalf of American officials, assassinated a senior Al Qaeda leader in Tehran. Iran has promised to retaliate to send a powerful message to both Israel and the US that these actions are seen as serious violation of Iranian sovereignty and cannot go unpunished.
The Iranian scientist had been in Israeli sights for a long time. The role he was playing in developing nuclear weapons in Iran was revealed by the disclosure of thousands of Iranian documents that were stolen by Israeli infiltrators and smuggled out of the country in 2018. Their content was revealed in a press conference by Benjamin Netanyahu, the Israeli Prime Minister. They portrayed Fakhrizadeh as the nuclear projects leader since 1998.
The timing of the Fakhrizadeh killing is interesting in that it comes a few weeks before President-elect Joe Biden is to move into the White House. The incoming president has indicated that he will reverse some of the moves his predecessor made to have America go alone in world affairs. Among those is the decision to walk out of the nuclear deal that had slowed down considerably Tehran's effort to develop a nuclear bomb. Biden had announced that he would move to revive the deal. That may become more difficult if the government in Iran retaliates by taking actions to avenge the killing. As David Sanger wrote in The New York Times, "that may well have been the main goal of the operation." His conclusion was based on a statement by the Israeli Prime Minister who said that "there must be no return to the previous nuclear agreement."
Iranian President Hasan Rouhani spoke a day after the assassination saying that it was aimed at causing turmoil before President-elect Joe Biden takes office and that Tehran would respond at the right time. The reaction from Europe was also sharp especially from the countries that had signed the 2015 deal. "The killing of Mohsen Fakhrizadeh is once again worsening the situation in the region, at a time when we absolutely do not need such escalation," said German Foreign Minister Heiko Mass. He called on "all those involved to refrain from taking steps that could lead to a further escalation of the situation." Expert opinion in the US was also highly critical of what was deemed to be an Israeli operation. Former CIA director John O Brennan tweeted that the attack was a "criminal act and highly reckless". It risks retaliation and a new round of regional conflict, he wrote. "Iranian leaders would be wise to wait for the return of responsible American leadership on the global stage and resist the urge to respond against perceived culprits," he concluded.
Published in The Express Tribune, December 7th, 2020.
Like Opinion & Editorial on Facebook, follow @ETOpEd on Twitter to receive all updates on all our daily pieces.
COMMENTS
Comments are moderated and generally will be posted if they are on-topic and not abusive.
For more information, please see our Comments FAQ