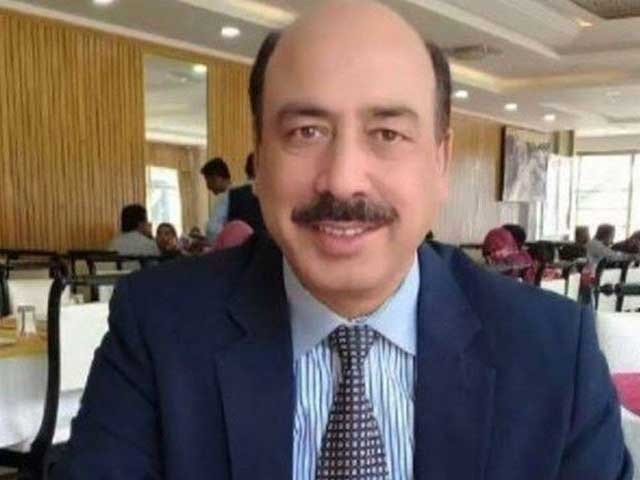 ---
ISLAMABAD:
Former accountability court judge Arshad Malik passed away from coronavirus on Friday.
He was under treatment at a private hospital for the last three weeks, and had to be placed on a ventilator a few days ago. He passed away in a private hospital in Rawalpindi.
Malik is survived by two sons and two daughters.
The former accountability court judge first came into the limelight for convicting former prime minister Nawaz Sharif in the Al-Azizia Steel Mill reference in 2018.
In 2019, Malik saw himself embroiled in a scandal concerning a controversial video, unveiled by the Pakistan Muslim League-Nawaz (PML-N) Vice President Maryam Nawaz, in which he was purportedly heard confessing to a PML-N worker, Nasir Butt, about being blackmailed into convicting Nawaz Sharif in the case.
After the PML-N leader released the video clip of the judge at a news conference, the Islamabad High Court summoned Malik and directed him to submit an affidavit, explaining his position.
Following the leak, an administrative committee of the Lahore High Court (LHC) dismissed the district and sessions judge from service for misconduct in July 2020. The law ministry barred him from serving as an accountability court judge.
Malik, in the affidavit submitted to the IHC, claimed he was offered Rs500 million by the son of ousted prime minister Nawaz Sharif to resign on the pretext that he could "no longer deal with the guilt of having convicted the former premier under duress and without evidence".
On October 2, the former accountability court judge challenged his removal in the LHC. He contended that the rules and regulations for the dismissal were not met, the management committee had prepared a report contrary to the facts and that the misconduct was not committed. He requested the decision to be reconsidered.
A three-member tribunal was constituted to hear the former judge's plea.
COMMENTS
Comments are moderated and generally will be posted if they are on-topic and not abusive.
For more information, please see our Comments FAQ