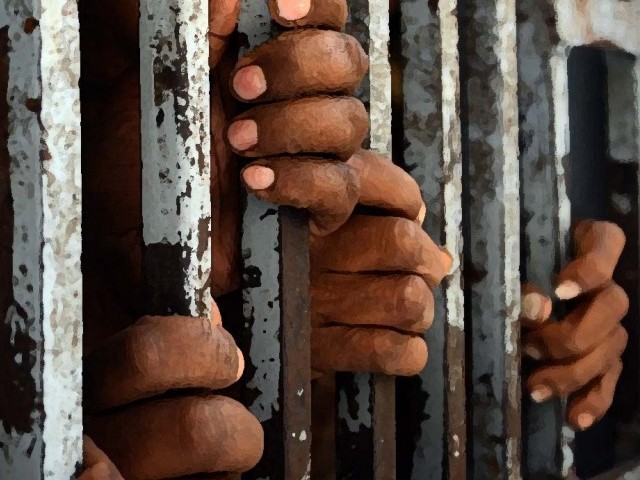 ---
The coronavirus has wreaked havoc worldwide and when it reared its head earlier this years, there were widespread fears that it would do so in Sindh's overcrowded jails too.
But with the strict measures adopted by prison administrations under the directives of the provincial Prisons IG Qazi Nazir Ahmed, the situation in Sindh's jails did not escalate as much as it could have. Out of over 18,000 inmates in 22 jails across the province, 1,638 tested positive for the virus when 12,790 prisoners were tested.
Of the positive cases, 1,552 prisoners have also recovered from the virus. As of now, there remain 31 active cases in jails and the infected inmates are under treatment while only one prisoner reportedly died from the virus. The other 54 inmates were released from jail either on bail or after completion of their sentence.
According to documents available with The Express Tribune, a total of 4,609 prisoners at Karachi Central Jail were tested for the virus out of which 1,124 positive cases were detected. As many as 1,096 inmates have recovered while one inmate died of the virus and 20 others remain under treatment. The other seven were among the released inmates.
In the Naushero Feroze district jail there are six active cases among inmates, in Shikarpur district jail there are two and there is one active case each among inmates at Mirpurkhas Central Jail, Hyderabad's Nara Jail and the women's prison in Larkana.
Meanwhile, 1,281 prison staff members were also tested for the virus, out of which 112 infections were detected and 109 of them have recovered. Only three prison officers remain under treatment.
Under Ahmed's directives, all jail DIGs and SPs are implementing coronavirus-related SOPs and ensuring social distancing among inmates. They are under instructions to keep incoming inmates in quarantine for the first 14 days and provide masks and sanitisers to prisoners.
That said, despite a total capacity of 13,000 inmates in Sindh's jails, there are currently over 18,000 inmates.
Published in The Express Tribune, December 4th, 2020.