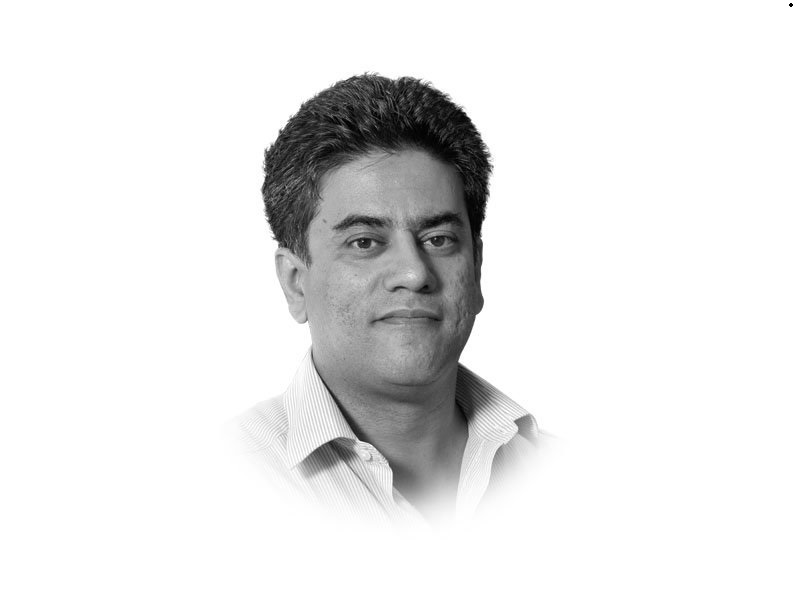 ---
The good news is that there is a vaccine on the way for coronavirus. A vaccine developed by BioNTech and Pfizer Inc seems to have achieved a high success rate. Behind this achievement is a married Turkish couple who devoted their lives to harnessing the immune system against cancer. Our hats off to them.
The bad news is that, as predicted, the rates of infection from coronavirus are rising in Pakistan. But by the end of this week the tally had reached 352,296, with a death toll of 7,092. A total of 321,563 have recovered from the virus while the active number of cases stand at 23,641. With 36,923 tests conducted across Pakistan, the positivity rate has reached 6.4%
One can recall that Pakistan reported its first coronavirus case on February 26. As of March 26, coronavirus cases had climbed to 1,190. The first reported Covid-19 victim, Yahyah Jaffery, in a blog written in this newspaper, said that he had gone to Iran on February 6 and returned on February 20.
When the government woke up following the public outcry, the response was inadequate. It started to detain pilgrims at Taftan at a tent city where living conditions were terrible. There was no testing, and those with symptoms were not isolated. Instead of containing the virus to those who had it, it spread to others at the camp.
We have come a long way since then. The Sindh government took the initiative of starting lockdowns in urban areas. As numbers climbed, other provinces followed suit. Then on the initiative of the Prime Minister and his team of health officials led by Dr Zafar Mirza, the concept of smart lockdowns was introduced.
This allowed certain sectors of the economy to resume work and there was a gradual return to normalcy July onwards. The rationale was that while health was an important issue, the economy was equally important and that daily-wagers suffered the most in the blanket lockdowns.
What we saw was that after a steep rise in cases, they started to decline. The Imran Khan government earned praise in the manner the first wave was dealt with. World Health Organization chief Dr Tedros Adhanom appreciated the Pakistani government's response against coronavirus and "recognised the positive trend of virus curtailment" in the country. He listed Pakistan among six countries from which the international community should learn how to deal with the Covid-19 pandemic.
Emboldened by the drop in cases, by September, the main step of re-opening educational institutions was taken. Restrictions on gatherings were also lifted and we saw the government allowing religious processions as well as political rallies where huge numbers of people were in close proximity to each other. Indoor dining and activities were allowed but only after following SOPs.
Given these relaxations, the gradual return of rising cases was bound to happen. We all know that the coronavirus is far from over. October started with the depressing news that the official death toll from Covid-19 surpassed one million worldwide as casualties continued to mount from a pandemic that has ravaged lives and countries.
Pakistan is the 18th most-impacted country in the world, in terms of confirmed cases of the deadly virus. But given its population density as well as other factors, it has the potential of rising fast.
This time as the cases rise, the government is better placed to manage the pandemic. Safety protocols are much better in place now. There is experience of dealing with this. We should not see the same state of panic and uncertainty as we saw the last time.
But we need to move fast. The smart lockdowns should return. It is time to look at whether we want educational institutions to remain open and whether non-essential businesses like restaurants and marriage halls should be allowed to function. We also need to consider imposing stricter fines for those who do not follow the SOPs. We have been lax in this respect.
We should have both a short-term strategy and a long-term strategy in place. Our short-term strategy should be looking at smart lockdowns. Our long-term strategy should consider how and what to do in the coming months leading to the availability of a safe and reliable vaccine which will finally ward off the pandemic. Now it is a matter of adapting to the situation as it evolves. We cannot afford to be complacent.
Published in The Express Tribune, November 16th, 2020.
Like Opinion & Editorial on Facebook, follow @ETOpEd on Twitter to receive all updates on all our daily pieces.