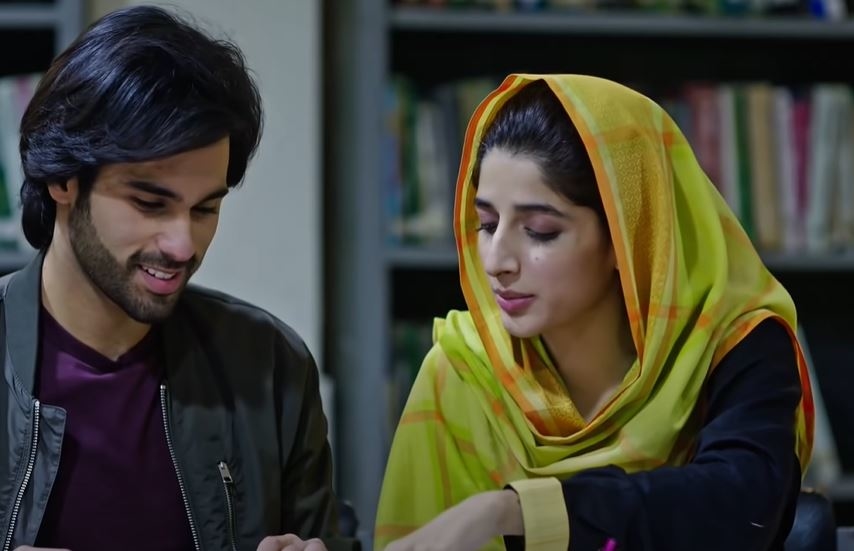 ---
Mawra Hocane's latest stint as Anaya Aziz for Sabaat was yet another attempt at showcasing empowered female characters. It started off by seeming to be heavily inspired by Sanam Saeed's Kashaf from Zindagi Gulzar Hai, but once the serial kicked off, you'd find yourself connecting to Anaya differently.
Although the makers failed to filter out the more subtle clichés while developing Sarah Khan's character. Miral, who is an awfully modern individual, is naturally pitted against Anaya and conveniently shown as an 'arrogant' woman who dares to don western outfits and comes from an upper class background – reinstating the stereotype that liberated and priveleged women are always the antagonists.
However, in an interview with BBC Asian Network, Hocane talked about how her character in Sabaat, is meant to leave an extremely positive and progressive mark on television.
"It was definitely very, very liberating to play Anaya because it was a very progressive script and a very progressive character," she said. "I know the amount of girls that look up to all of us, all the actresses, so to perform something like this you also feel like you're giving back to the society. You're kind of in a way, with your performance, empowering a lot of young girls," added the Sanam Teri Kasam star.
Exploring the relationship her character had with her parents in the serial, Hocane added, "I have lived a life like Anaya's. I have parents who are very, very supportive of my career choices."
She elaborated on how her parents were extremely supportive of her when she had to freeze her semesters to work on a good project, or even if she had to prioritise other things. "I think it's very important to have that communication with your parents," Hocane remarked.
She added that her character's equation with her parents, played by Mohammad Ahmed and Simmi Raheal, was very progressive and would inspire parents watching the show as well. "I think nobody loves us more than our parents do, so they can take the best decisions for us only if we can share everything with them."
Hocane also revealed that she came from a household where her mother always encouraged her children to be financially independent. "And I do know I am in minority," she went on to acknowledge. "So I have not felt any oppression or any suffocation of that kind. What Sabaat meant to do was show how Anaya and Hassan (her male lead) can make things work together and I'm all for that!"
Acknowledging the impact television serials have on audiences, Hocane went on to conclude saying she hoped for more progressive scripts to come forward in the future.
Have something to add to the story? Share it in the comments below.
COMMENTS
Comments are moderated and generally will be posted if they are on-topic and not abusive.
For more information, please see our Comments FAQ