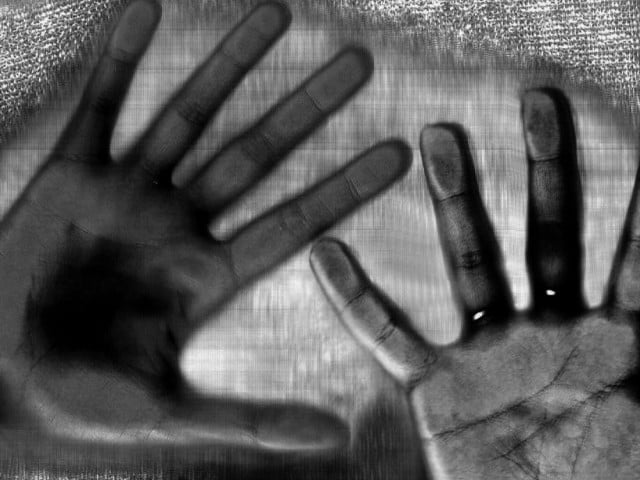 ---
LAHORE:
Punjab's Specialised Healthcare and Medical Education Department on Wednesday issued 22 revised guidelines for medical checks of sexual assault survivors and did away with the practice of conducting virginity tests.
PML-N's MNA Shaista Pervez Malik and other women had earlier challenged the old procedures of conducting such medical checks in the Lahore High Court (LHC) and had contended that the two-finger test (TFT) was 'disrespectful, inhuman and violated women's fundamental rights'. They had prayed upon the court to adopt more scientific methods to investigate claims of rape and sexual assault.
During the proceedings, the provincial government had submitted that the TFT had "limited evidentiary valiw vis-à-vis determination of virginity and, therefore, should be struck off the protocol of medico-legal certificate (MLC)".
The federal government has disapproved of TFT and has recommended that it should not be part of any medico-legal examination report in rape/sexual assault case. The ministry of law and justice had also intimated the Additional Attorney General Chaudhry Ishtiaq Ahmed Khan about the recommendations.
The revised guidelines state that the medico-legal examination (MLE) of the survivor should only be undertaken on the judicial order under the Women Protection Act 2006 and after written consent obtained from the survivor or her parents/guardians if she is under 18-years of age. The examination also can only be done by an authorised women medical officer. (WMO).
"Informed Consent / Refusal of the victim by herself if major or by parents/guardian if minor should be in front of authorized WMO who must note it in writing and gets the signature/thumb impression of victim or parents/guardian and inform the referring authority on the same day. The survivor or in case of child, the parent/ guardian has the right to refuse either a medico-legal examination or collection of evidence or both, but their refusal will not be used to deny treatment to the survivor after sexual violence the injured as per persons (medical aid) ACT, 2004," states the new guideline.
The guidelines also mention other steps that need to be followed during the medical examination such as noting down of biodata information, history of change of cloths, baths taken and etc. Other guidelines specify the type of violence and areas of the body injured.
The examination report of clothes worn at the time of the incident should also be included in the report. "General physical examination should be done in detail. Particular emphasis should be on apparent age, mental status and development of secondary sex characteristics besides noting BP, Pulse, temperature and respiratory rate."
It is also recommended in the guidelines to collect swab samples within 96 hours of the assault.
COMMENTS
Comments are moderated and generally will be posted if they are on-topic and not abusive.
For more information, please see our Comments FAQ