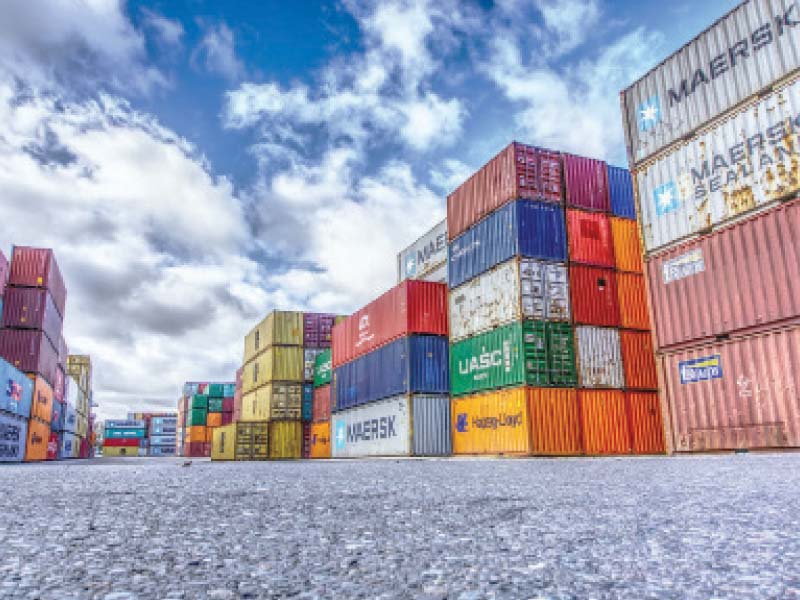 ---
KARACHI:
Talk to everyone in Pakistan, or any Pakistani outside of Pakistan, the genuine complaint is ubiquitous – high inflation and low employment opportunities.
Pakistan has been making the wrong headline as a champion of "boom and bust" cycle. For once, we thought in mid-2000s that we would be the next Asian Tiger. To our not so surprise, Vietnam, Bangladesh and the Philippines have taken over.
Pakistan's perennial economic issue – among many others – is meagre exports. A country of 210 million people or around $300 billion of gross domestic product (GDP) does not deserve to have exports-to-GDP ratio of 8%.
In other words, Pakistan ranks above Ethiopia and below Sudan. In comparison, Bangladesh, India and Sri Lanka's exports-to-GDP ratio stands at 15%, 18% and 21% respectively. Put it crudely, we have totally neglected the export sector in the last decade. Perhaps, we have been too reliant on remittances to balance the books. That needs to change.
It's often said that Pakistan needs to grow at 4-6% sustainably for 5-10 years to create a reasonable number of jobs for the masses. In essence, the private sector ought to be given an environment conducive for planning ahead. Then only jobs would be created.
In Pakistan, two chronic indicators kill any business planning – interest rate and currency depreciation. The latter is the culprit honed by the former as a medicine. Again, currency stability is contingent on export/ remittance proceeds. Precisely, State Bank Governor Dr Reza Baqir terms it "market-based" exchange rate.
Two years into the office, Pakistan Tehreek-e-Insaf (PTI) policymakers need to make radical transformation of export sectors.
Giving competitive gas and electricity tariffs is just a beginning, a commendable one. Similarly, tariff reduction on raw material and a new tariff policy to encourage value addition is another step towards paving the way for manufacturers to target import substitution and become globally competitive.
However, the real essence lies in asset-light, technology-backed and innovation-linked exports of services.
Pakistan's (over) reliance on textile as a mainstay of exports is justified but outdated and overblown. Low-value exports can only go this far when the world demands newer products and services.
In this segment too, we have lost our competitive advantage – cotton production – and countries which hardly produce any cotton, such as Bangladesh, have much higher textile exports at $28 billion compared to Pakistan's total exports of $24 billion. Something – in fact, a lot of things – needs to change.
Firstly, we need to end the boom and bust cycle. For that, both the tools need to work in tandem - monetary easing and currency depreciation. No extreme swings either side.
Secondly, we need to stop exports of raw material and inculcate a culture of value addition. Industries should be set up to take advantage of arable land (that is decreasing).
Thirdly, exporters should not face liquidity crunch due to Federal Board of Revenue's (FBR) FASTER system getting slower. Most importantly, we need to shift towards tech-based exports. It's high time to opt for that approach.
One such ignored industry in Pakistan is gaming. For instance, in the past five years, Turkey has attracted $2.4 billion in investment in the gaming industry. Zynga is buying Turkish gaming giant PEAK for $1.8 billion. That's almost 6% of Pakistan's exports. Yes, this is totally ignored in Pakistan. Similarly, Edtech & Medtech sectors are other potential growth areas. In India, the top education technology company, Byju, is valued at more than $10 billion.
By the way, Pakistan's top private sector company – Lucky Cement – is valued at $1.3 billion. The highest market capitalisation is of Oil and Gas Development Company (OGDC) at $2.7 billion. Byju dwarfs all of Pakistan's capital market giants.
Technology is disrupting conventional modes of learning. Covid-19 accelerated the transition to digital media. A country-wide education programme should be launched focusing on data analytics, app development, machine learning, graphics, web designing, etc.
The government must fund the ecosystem that a) trains young minds b) gives monthly stipends to developers c) provides subsidised office space d) gives seed funding and in return, say, 51% stake in all govt-sponsored games.
This is venture capital investor psyche called "spray and pray". If Pakistan has one successful game worth $100 million, the entire funding would be more than recovered. The Presidential Initiative for Artificial Intelligence and Computing (PIAIC) is one commendable step in the direction. However, in order to have a mass-level radical transformation, there has to be a competition and reward-based system to divert the youth away from TikTok-led lifestyle towards more nation contributing skillsets.
An average graduate these days earns $150-200 per month as a starting salary, which is hardly worth efforts of 16 years of education, if a Careem/ Uber captain earns the same. The young lot is better off doing freelance online work with digital skills than getting a job in the private sector, unfortunately. Economics 101: Demand for labour (jobs) is less than the supply of labour (graduates).
Things need to change in the country. It's time for this government to hire competent, bright and energetic people to make a "Skillful Pakistan". Today, we have to plan for 2040, not for 2023 re-election.
The writer is an investment specialist with keen interest in political economy
Published in The Express Tribune, November 9th, 2020.
Like Business on Facebook, follow @TribuneBiz on Twitter to stay informed and join in the conversation.