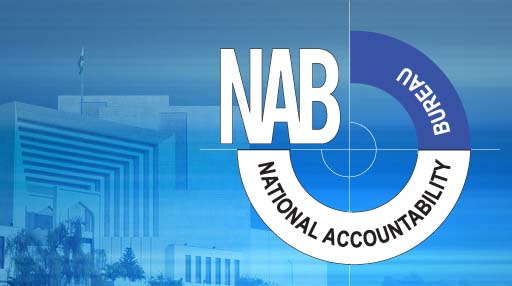 ---
ISLAMABAD:
"Pakistan is a capitalist country with a socialist mindset." This was aptly stated by a politician a couple of years ago, who is now part of the present government.
I was reminded of this statement when I read this headline recently attributed to the National Accountability Bureau (NAB) chairman. The chairman is reported to have said "NAB was pursuing cases of people who did not have a penny in the 1980s but owned multi-storey buildings today."
In January 2019, Prime Minister Imran Khan said that Pakistan in the 1970s "went wrong because we had a socialist mindset, which became a deterrent to wealth creation".
Speaking to Turkish businessmen then, PM Imran continued that though the socialist governments stepped down in subsequent decades, the mindset prevailed among the bureaucracy.
The recent statement of the NAB chairman shows that the socialist mindset prevails today. He is not alone of course. Our academia and media, which together shape the public opinion, are of socialist mindset, while practically following a capitalist model.
Media owners, for example, know quite well how to make money, whether from government ads or from preferring the rating over anything else. To be fair, one would be too naive to equate this behaviour with capitalism. This can be pure commercialism. But here I am using capitalism to offer a contrast.
What is wrong with not having a penny 40 years ago and owing multi-storey buildings today? Why we have largely a negative connotation about wealth in this society?
Part of the answer lies in what the prime minister mentioned. It was the nationalisation drive of the 1970s and the accompanying socialist rhetoric of the Pakistan Peoples Party which created this perception.
Part of the answer lies in our religious interpretations. It is commonly perceived that being poor is a virtue, which goes against the sayings and practice of the Prophet Muhammad PBUH, himself a successful merchant.
Part of the answer lies in the nexus between businesses and the government. This nexus was founded in the 1960s and has only deepened since then.
Today, we witness the manifestation of this nexus in markets such as sugar, wheat, electricity and housing. In markets, where such a nexus is non-existent, we see no problems. For example, in the domestic clothing markets, even the poorest of the poor in our country can afford some kind of clothing.
As compared to shelter and food, the access to clothing is not perceived as a problem. A government footprint in the form of subsidies for the textile sector exists but that is largely directed at the international market. The domestic market of clothing is open.
In order to change the socialist mindset, we need to share stories of our entrepreneurs, especially those who have created wealth without government subsidy.
We need to explain the process of wealth creation to the public. Those who create wealth in a productive manner, also create jobs and products. They are our heroes. They can be our small neighbourhood store owners and can be owners of large factories.
Inevitably, wealth creation leads to wealth distribution. For example, the entry of a new firm in a market, while assuming the market size remains the same, redistributes the pie wider. In many cases, new entrants, through their innovation, expands the market size.
It should be acknowledged that access to capital does give an advantage over those who do not have this access. All said and done, return on capital and return on labour may not converge in the long run.
However, paths to wealth creation through innovation and creative destruction always remain open and do not require capital as a prior condition. For that to happen, we need social arrangements which can provide a minimum level of education, health care and infrastructure for all.
Needless to say that general peace and easy taxation, as Adam Smith argued, remain critical. Pakistanis are great entrepreneurs. They are also reckless rent-seekers. In search for a better society, we ought to create room for creative destruction and entrepreneurship.
This may exhibit in favourable laws for street vendors. This may be done by abolishing all forms of subsidies. This may also be demonstrated through removing trade barriers.
We cannot do all at once. But in order to change our mindset, we need to take these actions. Capitalism may have a negative connotation for many, but certainly having more socialists than capitalists in a country does not augur well for future generations.
The writer is founder of PRIME Institute, an independent think tank based in Islamabad
Published in The Express Tribune, November 9th, 2020.
Like Business on Facebook, follow @TribuneBiz on Twitter to stay informed and join in the conversation.
COMMENTS (1)
Comments are moderated and generally will be posted if they are on-topic and not abusive.
For more information, please see our Comments FAQ