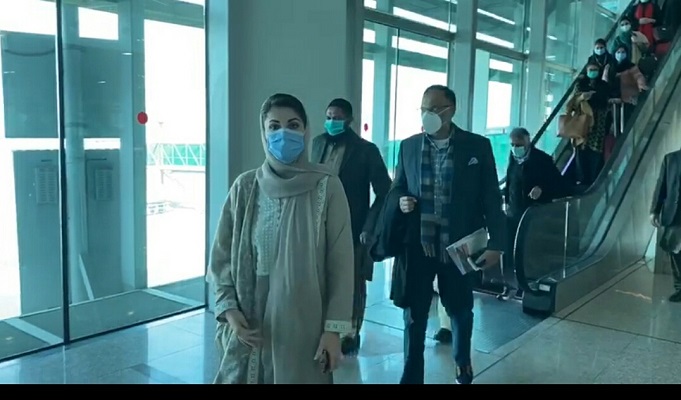 ---
RAWALPINDI:
Forced to fly back to Islamabad yesterday owing to a landslide blocking off the Skardu-Gilgit highway for traffic, Pakistan Muslim League-Nawaz (PML-N) Vice President Maryam Nawaz reached Gilgit on Sunday for the ongoing election campaign.
Maryam was previously campaigning for her party in Skardu and had to move on to Gilgit on Saturday when a PIA flight she was aboard had to return to Islamabad owing to the landslide.
The PML-N VP stayed in the federal capital for the night and left for Gilgit on Sunday morning along with senior party leaders, including former Sindh governor Muhammad Zubair, Pervez Rashid, Ahsan Iqbal and party spokesperson Marriyum Aurangzeb.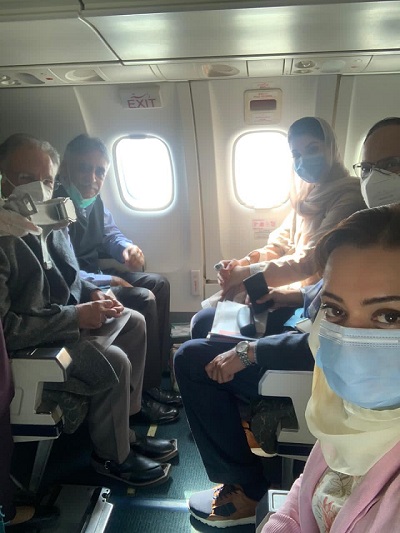 The PML-N vice president kicked off her election campaign in Gilgit-Baltistan amid mass defection in the party's regional chapter that left it weakened.
After reaching Skardu on a week-long visit on Thursday, Maryam briefly addressed party workers while inaugurating the PML-N office in the area.

"You will not vote for those who change their loyalties, promise me. They're backstabbers," she said while referring to the disgruntled party workers who have joined other political parties.
"I have heard that out of our 16 candidates, eight or nine have changed their loyalties. Remember this when you go out to vote, that those who cannot endure pressure, will never stand for the public's rights," she added.
Over a dozen political and religious parties – including the country's three major parties Pakistan Tehreek-e-Insaf (PTI), PML-N and PPP – are contesting the polls scheduled to be held on November 15.
COMMENTS
Comments are moderated and generally will be posted if they are on-topic and not abusive.
For more information, please see our Comments FAQ