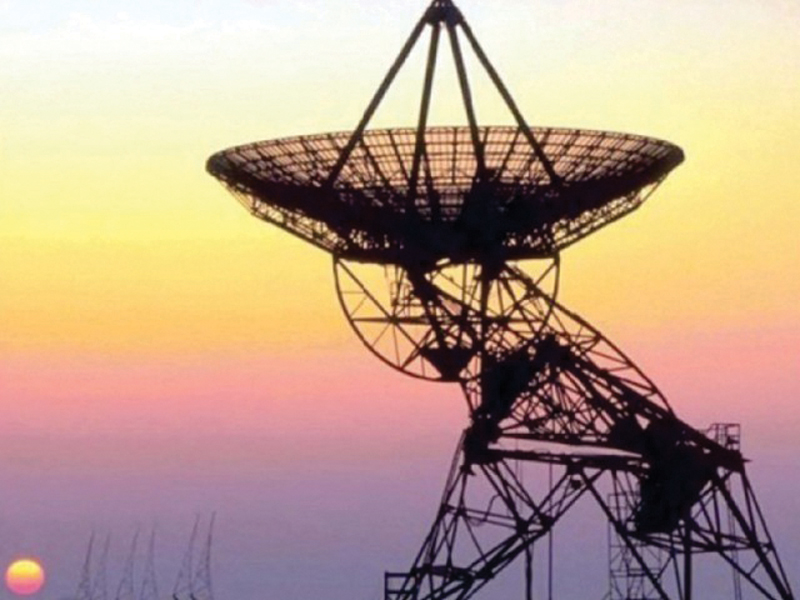 ---
The government on Wednesday unveiled the Rolling Spectrum Strategy 2020-2023 in order to assist commercial telecom operators in network planning and investments owing to a massive growth in data utilisation.
According to a report titled "Rolling Spectrum Strategy 2020-2023", released by the Pakistan Telecommunication Authority (PTA), the spectrum master plan provides a future roadmap for spectrum allocation as well as spectrum-related policy reviews that are anticipated to take place between 2020 and 2023.
The report, which outlines salient features of the strategy, will assist the Ministry of Information Technology and Telecommunication, PTA and Frequency Allocation Board (FAB) in formulating the three-year Rolling Spectrum Strategy - which was a key area highlighted in the Telecommunication Policy 2015. At present, there are over 9.4 billion global mobile connections, which exceed the total world population by a wide margin, revealed the report.
In Pakistan, the number of subscribers grew at a staggering rate in the past as the compound annual growth rate (CAGR) of 32% was recorded from 2003 to 2019.
"There is still room for growth as the current mobile penetration rate, of around 77.2%, is quite low compared to many other countries," the report stated.
The demand for spectrum from commercial operators is mainly driven by mobile broadband services, it said. The amount of spectrum required is closely correlated to the growth in data traffic.
As per the report, the mobile data traffic in Pakistan grew 165% in 2017 to 69 petabytes and 86% in 2018 to 128 petabytes.
"Pakistan is expected to witness exponential growth in data traffic over the next five years as it is expected to reach close to 1 gigabytes (GB) per user on a monthly basis, similar to the levels seen in countries like Saudi Arabia, Malaysia and Thailand," said the report. In addition, with greater availability of content, applications and devices today compared to a few years ago, Pakistan grew at a rate of 1.75 GB per user every month in June 2018 as compared to 0.34 GB per user each month in September 2016, it said.
The roadmap suggested that for planning purposes, Pakistan should aim to have at least 400 MHz by 2021.
"If Pakistan aspires to be the early adopter of 5G, additional spectrum will be required by the country," said the report. "Pakistan needs to plan ahead to ensure that the required spectrum is available to support trials and eventually, the commercial services." Between the present day and 5G launch, operators will be searching for spectrum to support the growth of data traffic as well as to offer faster LTE speeds through carrier aggregation.
The report suggested that 700MHz band is crucial for Pakistani operators to extend the coverage to rural areas as it has better propagation characteristics. Authorities have identified a few spectrums such as 2,500MHz band, 3,400 to 3,600MHz band and 1,800 MHz for the development of 5G as mobile operators have also applied with PTA and FAB to conduct 5G trials, said the report.
It predicted that besides mobile phones, radio and TV may also switch over to digital form by the end of 2021.
The roadmap urged the government to ensure that right TV sets are imported by the country so that consumers do not have to buy new TV sets to receive digital signals in the future.
Published in The Express Tribune, November 5th, 2020.
Like Business on Facebook, follow @TribuneBiz on Twitter to stay informed and join in the conversation.
COMMENTS
Comments are moderated and generally will be posted if they are on-topic and not abusive.
For more information, please see our Comments FAQ