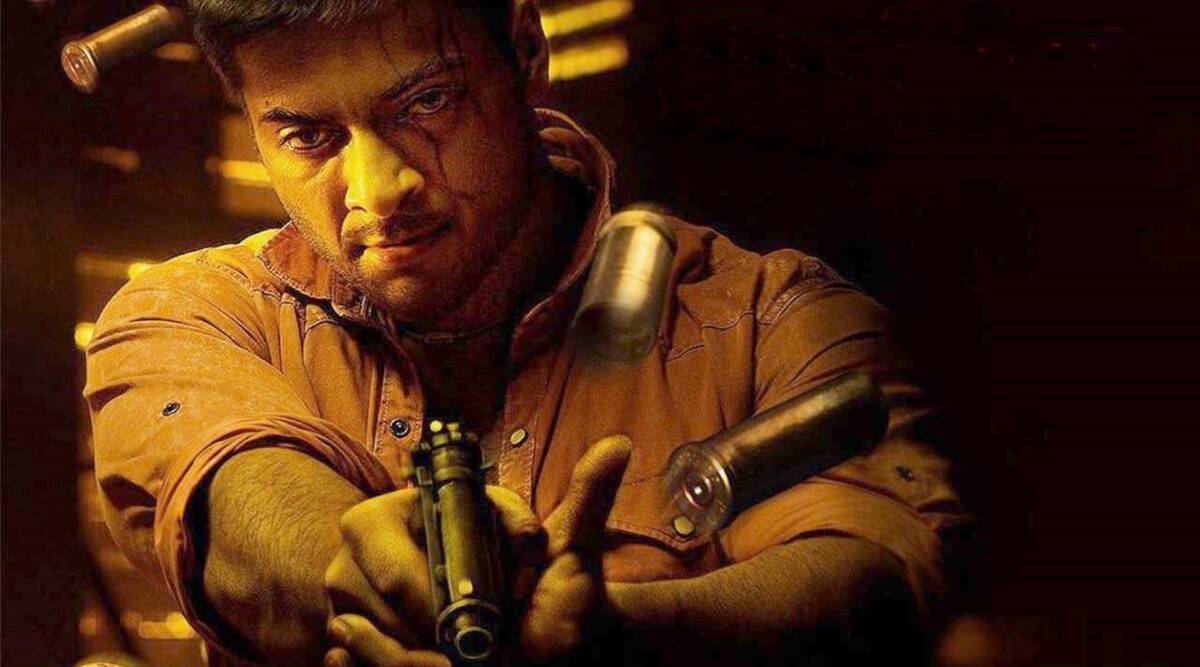 ---
After a prolonged waiting period, Amazon Prime Video's highly-acclaimed gangster web series Mirzapur, finally returned for a second outing last week.
Owing to its intricate and violent tale of power and vengeance, the show's cult followers have been struggling to find something similar to get their hearts pumping. So like us, if you've finished the show this weekend and are looking for more adrenaline, there's a lot more to put on your plate.
As compiled by Vogue India, here's a list of six dark underbelly of gangster shows, all available to stream online.
Sacred Games (2018)
Chances are you have seen this already, but in case you haven't, the show's leading Police inspector Sartaj Singh (Saif Ali Khan) has a lot to offer. Sartaj's world turns upside down when he receives a cryptic phone call from a once-powerful kingpin, Ganesh Gaitonde (Nawazuddin Siddiqui). Having stayed under hiding for 16 years, Ganesh's sudden appearance baffles the authorities as they try to track him down. However, Sartaj sets his sights elsewhere as he's warned by the crime lord of an impending attack on the city within 25 days. It would not be unfair to say that Sacred Games was among the first series to make a mark in the OTT space in India.
The show is streaming on Netflix.
Peaky Blinders (2013)
The Shelby crime family is the centre of attention in this British drama set in 1920s Birmingham. As Tommy Shelby (Cillian Murphy) and his brothers return after serving in World War I, they gradually climb to the top of the food chain within the city and run a notorious gang called the Peaky Blinders. Eventually after attaining control of all major affairs, Tommy sets his sight on expanding his dominance to London. With cunning minds and sky-high ambitions, the Shelbys have to deal with a lot of deadly obstacles on their course to glory.
The show is streaming on Netflix.
Narcos: Mexico (2018)
Of course Narcos is on the list too. This series chronicles the rise of the Guadalajara Cartel in 1980s Mexico, which shipped cocaine and marijuana to America. Set during a time when the illegal drug trade in Mexico was a relaxed and chaotic collection of small-time cannabis merchants, the plot highlights the steps taken by Félix Gallardo as leader of the cartel to unite traffickers and raise an empire.
The show is streaming on Netflix.
Ozark (2017)
An American financial advisor and money launderer, Marty Byrde, is forced to move his family from Chicago to a small community in the Lake of the Ozarks region in Missouri. This relocation is his only option after a money-laundering operation for a Mexican drug cartel goes south, leaving him in substantial debt.
The show is streaming on Netflix.
Rangbaaz (2017)
This biographical show is based on the life of Shri Prakash Shukla (Shiv Prakash Shukla in the series). Shukla is a vicious mobster and contract killer, active in Uttar Pradesh during the 90s. Highlighting his life as a student in Deen Dayal Upadhyaya Gorakhpur University, the show touches upon reasons for his initiation into a life of crime.
The show is streaming on ZEE5
Sneaky Pete (2015)
Marius is fresh out of prison and all set to start a new life when he finds himself hunted by gangsters he previously cheated. Desperate for a way out, he decides to take up the identity of his former cellmate, Pete and mingles with his bewildering family who surprisingly, do not suspect any foul play. In a dreadful turn of events, his "new" life threatens to lead him back into a world he longed to forget.
The show is streaming on Amazon Prime Video
Have something to add to the story? Share it in th comments below.
COMMENTS
Comments are moderated and generally will be posted if they are on-topic and not abusive.
For more information, please see our Comments FAQ