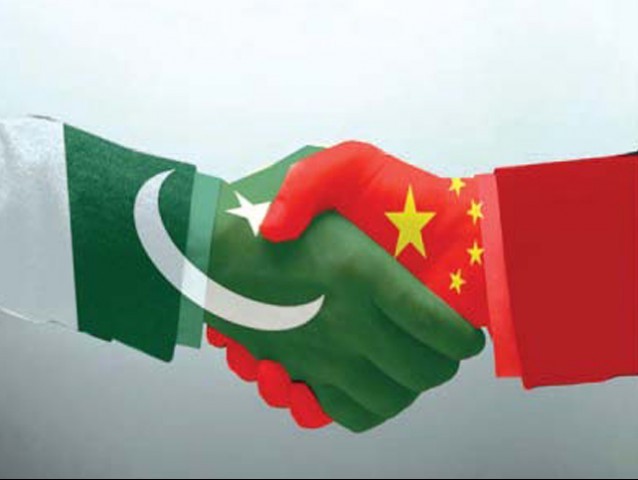 ---
India will 'diplomatically oppose' Pakistan's nuclear reactor deal with China, reported The Times of India on Sunday, quoting Indian government officials.

The report said that while India may not be a member of the Nuclear Suppliers Group, which is meeting in New Zealand next week, it will diplomatically oppose the Pak-China deal as it is a Chinese "afterthought and a knee-jerk reaction" to India's nuclear deal with the US in 2008.

Although a discussion on the nuclear deal is not officially on the NSG agenda, the report said, Beijing is likely to make a statement on its decision to supply Pakistan with two more nuclear reactors during the session.

Although the US has raised objections to the deal, Indian officials believe there is an outside chance that NSG countries may come together to let Beijing finalise its latest deal with Pakistan on grounds that the deal was initiated in 2004, when China was not a member of NSG.

TOI reports that for India, it is important to call this bluff. "As far as we know, the pre-2004 pact accounted only for the Chashma 2 reactor and maybe some other research reactors. For several years, there was no mention of any further nuclear reactor to Pakistan by the Chinese. It's only now, after India secured a clean waiver for nuclear commerce, that this entirely new deal has come up," an unnamed official was quoted as saying, adding that there is no question of drawing any parallel between India and Pakistan over the issue because of India's immaculate non-proliferation record.

In case China does inform NSG about its plan, it will also have the option of seeking an exemption just like the US did for India.

"We have to wait and see what happens. In case an exemption is sought, an economic powerhouse like China can influence many nations into backing it. However, there can't be an easy way out of this by allowing Beijing to grandfather the deal," the official told the TOI. Asked about the likely turn of events in the NSG meet, New Zealand disarmament minister Geoggina te Heuheu had said on Friday that it would be "premature" to talk about it.

The US has previously voiced its displeasure over the deal, with state department spokesperson Philip Crowley telling reporters on June 16 that the US had asked China to "clarify the details of its sale of additional nuclear reactors to Pakistan."

"We believe that such cooperation would require specific exemption approved by the consensus of the NSG, as was done for India," Crowley said.

The 45-member NSG, which controls the export and sale of nuclear technology worldwide, has granted a waiver for India, a nuclear weapons state that has like Pakistan, not signed the Nuclear Non-Proliferation Treaty.

The NSG conference is scheduled to begin on June 24 in New Zealand, the day Pakistani and Indian foreign secretaries are set to meet in Islamabad.

Published in The Express Tribune, June 21st, 2010.
COMMENTS (10)
Comments are moderated and generally will be posted if they are on-topic and not abusive.
For more information, please see our Comments FAQ