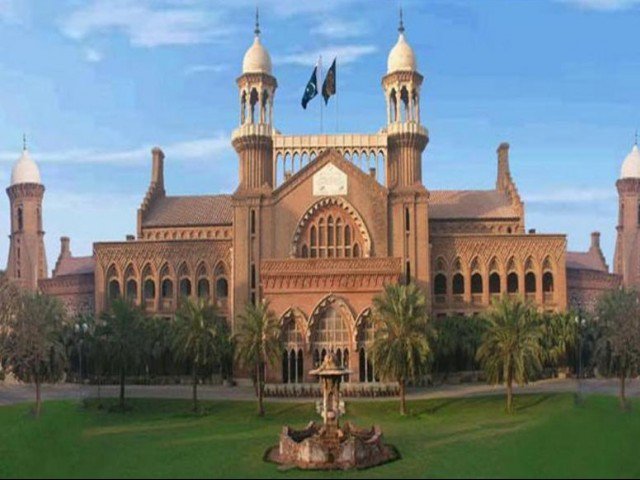 ---
CII advised govt against using anti-Covid slogan, LHC told
Petitioner says nobody can fight the will of God
---
LAHORE:
The Lahore High Court was informed on Wednesday that the Council of Islamic Ideology (CII) had advised the government against using the slogan "Corona Say Darna Nahi, Larna Hai" (Don't fear coronavirus, we have to fight it) as part of its campaign to curb the spread of the disease.
The court was hearing a petition filed by a lawyer, Salman Idrees, who opposed the use of the slogan in the media contending that "nobody could fight against will of God".
He requested the court to ban the slogan as it was "unIslamic" and "immoral".
He added that the words use by the government challenged the supremacy of God.
LHC Chief Justice Muhammad Qasim Khan had previously directed the CII to give its opinion on the matter.
A law officer informed the LHC that the council, after considering the slogan, had advised the government to refrain from using it.
Deputy Attorney General Asad Ali Bajwa added that the CII had advised the government to refer the matter to the federal cabinet so that it could come up with a slogan for the anti-Covid-19 campaign.
The LHC CJ expressed his displeasure over the delay in the matter on the part of the government. He inquired as to why the CII's advice was not placed before the cabinet despite the passage of 15 days.
Adjourning the hearing until next week, the court summoned the federal information and religious affairs secretaries to explain what measures were being taken to forward the issue to the cabinet.
The petitioner has named the ministries of information and religious affairs, the Pakistan Electronic Media Regulatory Authority, the provincial government and IGP as respondents.
During the last hearing, the LHC CJ said Pakistan had come into existence in the name of religion. He said that in the presence of God's sovereignty, parliament's power stood limited.
The deputy attorney general said it would have to be ascertained which department had used the words under question.
The CJ remarked that the prime minister had used the words.
The federal government's lawyer told the court that approval had not been taken from parliament in this connection. The chief justice asked as to how could the prime minister use the slogan if it had not been approved by parliament.