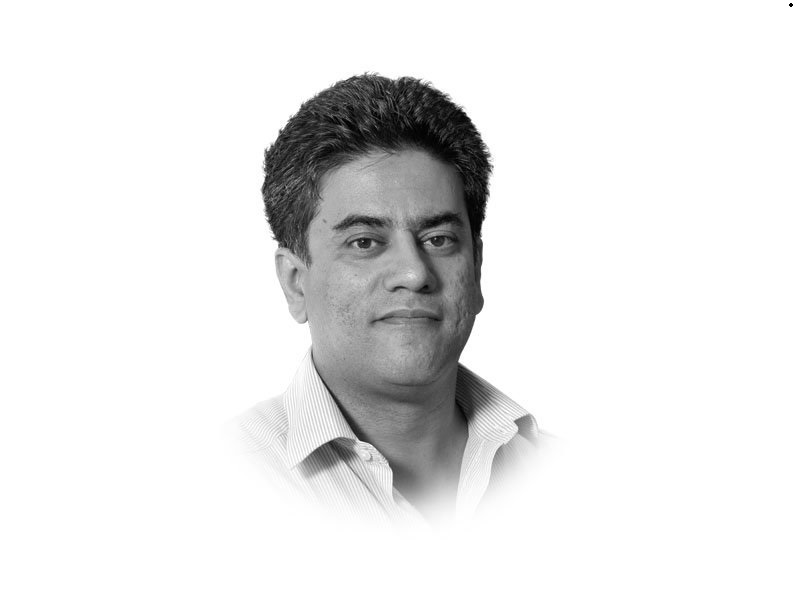 ---
World Polio Day is observed every year on October 24 to commemorate the birth of Jonas Salk, the American virologist who helped create the world's first safe and effective polio vaccine. But having a vaccine was not enough. While Salk's vaccine was invented in 1955, what helped almost completely eradicate polio was the establishment of the Global Polio Eradication Initiative (GPEI) in 1988, by the World Health Organization (WHO) helped by international NGO Rotary International and others. More important in all this was the will of governments and people to fight this disease.
Since GPEI came into being, we have seen polio being eradicated from most parts of the world. With Nigeria having been declared polio-free this year, the two countries that have the dishonourable distinction of having polio cases are Afghanistan and Pakistan.
But there is even more bad news for 2020. This year, with the outbreak of the novel coronavirus, Pakistan has seen a surge in polio cases due to disruptions in routine immunisation activities, slowdown in the polio campaign as well as supplementary immunisation activities and an increased mistrust in communities on health services.
What is ironic is that in 2017 Pakistan was on its final lap to victory against polio. That year it had reported only eight cases — its lowest number in almost three decades. But like many other things we have suffered through, defeat was snatched from the jaws of victory and within three years we are back to reporting double and triple digit cases. As many as 73 polio cases have been reported in the country so far this year as compared to 147 cases in 2019 and 12 in 2018.
One is bound to ask — what made us reverse our fortunes? According to the Pakistan Polio Eradication Programme (PPEP), "conflict, political instability, hard-to-reach populations, and poor infrastructure continue to pose challenges to eradicating the disease".
But this is something other countries, like Nigeria, faced and were able to overcome. Where have we been lacking? In Pakistan, the bigger issue possibly has been that the refusal cases have done tremendous damage.
This, of course, is connected to the thinking of the people. Over the years, various conspiracy theories have been floated with regards to the polio vaccine. Local religious leaders as well as right-leaning media have cautioned people from taking the vaccine as it may cause death or impotency. People simply refuse to believe in science. This is the same attitude we see in the case of Covid-19 where many Pakistanis insist that the disease is a conspiracy and nothing more.
Many ignorant Pakistanis refuse to have their children vaccinated. Take the example of Peshawar district where polio cases are increasing. A local newspaper reported that there were 38,000 refusal cases in January which rose to 51,000 in February this year.
Refusal is connected to misconceptions. But what is being done to eradicate or reverse these misconceptions? Where are the media campaigns? More importantly, what action has we taken against those who spread ignorance? A famous case occurred a year back in Peshawar where protesters burnt down a health facility following reports that multiple children had fallen sick after consuming an anti-polio vaccine.
The protest was triggered by hearsay as medics at Peshawar's Lady Reading Hospital, where most of the children were taken, said that an overwhelming majority of them were fine. In all this, no proper inquiry was done as to why the children fell sick and who spread the incorrect information. Time and again we see such "reports" surfacing.
Last month, we have seen a countrywide polio campaign aiming to inoculate 40 million children. This was the first nationwide immunisation drive in the country since February after a four-month suspension due to the Covid-19 pandemic.
Earlier in July and August, smaller case response campaigns were conducted to vaccinate children in high-risk districts across the country. The scope of the September campaign was much larger and sought to vaccinate all children under the age of five through door-to-door visits by teams comprising of almost 270,000 vaccinators.
While all this is fine, the bigger issue remains of the misinformation spread. Owing to this people prevent vaccinations as well as attack staff that administer the vaccinations. Unless our ignorance is addressed, we will not be able to achieve much.
Published in The Express Tribune, October 26th, 2020.
Like Opinion & Editorial on Facebook, follow @ETOpEd on Twitter to receive all updates on all our daily pieces.
COMMENTS
Comments are moderated and generally will be posted if they are on-topic and not abusive.
For more information, please see our Comments FAQ