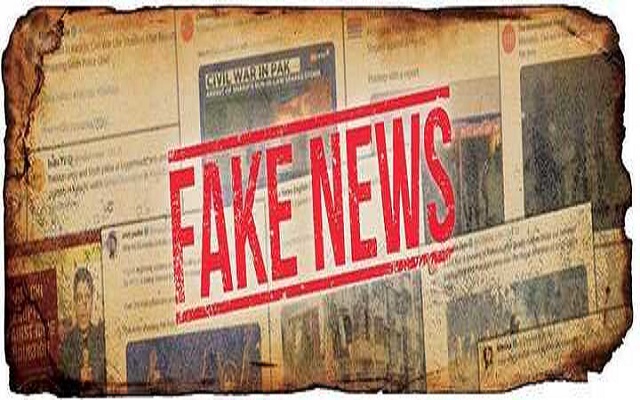 ---
KARACHI:
India's short-lived fantasy of seeing Pakistan descend into chaos died on social media platforms with strong backlash from all quarters.
Shortly after being launched, the disinformation campaign that started with a volley of tweets, claiming a civil war had broken out in the port city of Karachi, ended in disgrace for India and several social media accounts that kowtow to the regime in New Delhi.
But as the dust settled, a number of experts called out Twitter and other social media platforms flatly, for serving as a conduit for disinformation. According to Nighat Dad, founder of Digital Rights Foundation Pakistan (DRFP), verified Twitter accounts were propagating information about Karachi plunging into civil unrest.
"One Twitter account with almost 5 million followers was spreading disinformation regarding unrest in Karachi. Surprisingly, it is a verified account, and Time Warner's India-specific channel called CNN-News18," Dad said, adding the tweet was deleted after several users flagged it.
India is the world's top purveyor of fake news.

And its major disseminators are Indian "private" news outlets working in cahoots w/ the gov't.

Facebook & @TwitterIndia play an enabling role.

Here's a leading Indian news channel tweeting lies about a "civil war" in Pakistan. pic.twitter.com/jJoTOq6RRe

— Arif Rafiq (@ArifCRafiq) October 21, 2020
CNN-News18 was not the only account on Twitter that was spreading unverified reports about Pakistan. According to a report published by the Digital Rights Foundation, more than 86 tweets were posted on the same subject from 62 different accounts, followed by thousands of retweets. The disinformation campaign, the DRFP report said, was executed by a combination of verified and unverified accounts.
When asked about Twitter's role in preventing the spread of unverified information, Dad squarely blamed the American microblogging and social networking service for its inaction. "I certainly hold Twitter accountable for not being able to stop the spread of unverified information in our region. We are definitely not being heard," the digital rights activist said.
The unverified reports about unrest in Pakistan mushroomed shortly after former prime minister Nawaz Sharif's son-in-law was arrested in Karachi. Within hours of the arrest, verified accounts like Times Now, that has over nine million followers, and also claims to be the most watched English news channel in all of India, started weaving reports about civil unrest and a possible clash between the Army and the Sindh Police in Karachi.
Dad believes the campaign was perfectly aligned with the Financial Action Task Force's (FATF) virtual plenary session, which was reviewing Pakistan's status.
"In the regional power dynamics, Pakistan stands at an important moment. India is trying to portray Pakistan as a failed state, a state that can't even get out of the FATF grey list," said Dad, who also serves as a member of Facebook's oversight board.
While pro-India accounts on Twitter spent much October 21st amplifying wild conspiracies about Pakistan's disintegration, independent analysts on the microblogging site were quick to debunk India's infatuation with reports of chaos in Karachi. "Modi does not talk about 'Make in India' anymore but his media still make fake news in India," quipped Dr Ashok Swain, a professor of Peace and Conflict Research at Uppsala University.
Swain, who is known for lambasting the ruling Bharatiya Janata Party (BJP) and Prime Minister Narendra Modi, said Twitter follows a pro-regime policy in India.
"While Twitter has been quite tough vis-a-vis regime critics, it ignores the pro-regime handles that regularly promote fake news and bigotry," said the Sweden-based professor by email.
Several accounts, known for criticizing the Modi government in India, Dr Swain claimed, are being suspended or face restrictions. "For some time now, my Twitter handle is behaving suspiciously. I am losing more followers than ever before," said Dr Swain, who is regularly targeted for his views by pro-Modi Twitter users.
Social media platforms have been under fire for being unable to control the free flow of misinformation and fake news since the 2016 US presidential election. Recently, Facebook waded its way out of troubled waters after being accused of turning a blind eye to hate speech from the ruling BJP in India.
Indian disinformation accounts are exploiting Pakistan's current political crisis and falsely claiming that the country is now experiencing urban warfare and other serious instability. Dangerous and disturbing; several of these accounts are verified, with large followings. Ugh.

— Michael Kugelman (@MichaelKugelman) October 21, 2020
Digital Rights Foundation Pakistan's Nighat Dad believes social media platforms are seemingly more concerned about the spread of fake news in developed countries like the US.
"There is so much focus on the upcoming US presidential election. Social media platforms have already launched campaigns to counter the spread of fake news. It clearly seems that our region is deprived of such attention by the platform," said Dad.
The spread of such disinformation, Dad cautioned, provides governments with a reason to come up with draconian laws to curb the free flow of information. "Platforms like Twitter and others must self-regulate themselves," said the rights expert.
While some Indian news outlets and Twitter accounts went into an overdrive, spreading what is now exposed as coordinated disinformation, news outlets over the border in Pakistan were quick to call India's bluff by unleashing an army of fact-checkers. Within hours, the #civilwar hashtag turned into a popular Twitter meme both within and outside Pakistan.
Targeted campaign
Uppsala University's Dr Swain believes the campaign was designed to please the gullible Modi supporters. "The intention is to help the regime divert popular attention from its failures," he explained.
The anti-Pakistan campaign, Dr Swain said, helps the BJP government in many ways. "It keeps focus away from India's ongoing spat with China, shows Muslims in a bad light, and that keeps its Hindutva base happy," said Dr Swain, who is known for his undiluted criticism of Prime Minister Modi's policies towards India's 200 million Muslims.
Twitter's inaction
Questions about Twitter's lack of action over posts that had the potential of spreading panic and discord will continue to haunt the microblogging platform for some time to come.
"The credibility of social media platforms, particularly Twitter, is dependent upon their overall global performance in curbing fake news and promoting a civilized global society," said Dr Swain. The Sweden-based professor urged social media platforms to follow the same policy in dealing with fake news as they do in the US.
Experts believe the platform may have been blinded by the prospects of monetary gains in markets like India.
"I think platforms definitely have a monetary interest in markets like India. They definitely have more interest in high-revenue markets," said Nighat Dad.
In the absence of a self-regulatory mechanism by the social media platforms, Dad said, users will have to verify information on their own.