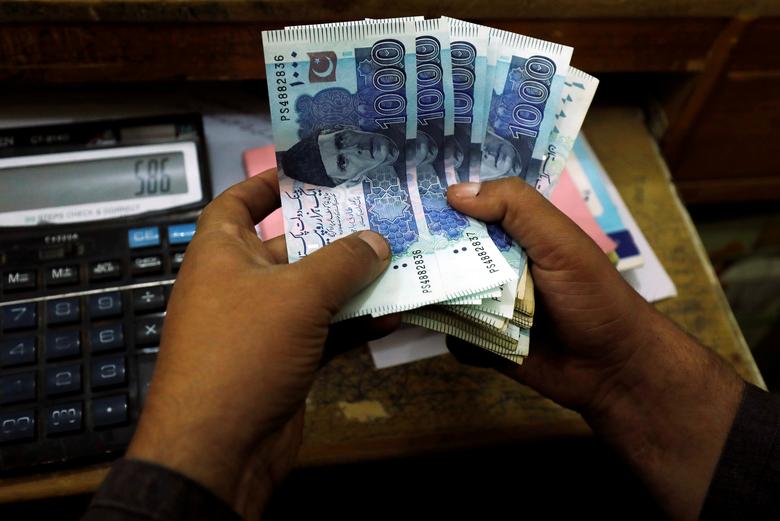 ---
KARACHI:
The rupee recovered Rs0.45 against the US dollar and closed at a five month high of Rs161.37 in the inter-bank market on Friday.
According to the State Bank of Pakistan, the local currency had closed at Rs161.82 on Thursday.
Forex Association of Pakistan President Malik Bostan cherished the modest recovery of the rupee, witnessed over the past few weeks, and pointed out that the main reason behind the appreciation was extension in debt repayment granted by G20 countries to Pakistan.
"Earlier, Pakistan was due to repay debt in December 2020 but G20 delayed it to June 2021, which provided a much-needed breathing space to the country and helped strengthen the rupee," he said while talking to The Express Tribune.
In addition to that, he highlighted that the Roshan Digital Account scheme, introduced by the government, was bearing fruit as around $300 million worth of investment had been received by the country in those accounts, which was supporting the rupee's uptrend.
However, expatriate Pakistanis still lacked awareness of the procedure for opening the account, hence, the investment was way below mark, he lamented.
Once the government raises awareness regarding the scheme, the country will be able to attract the targeted investment of $3-4 billion and the rupee will recover sharply.
According to Bostan, the uptrend of the rupee got a fresh impetus from the current account surplus, which had been recorded for the past three consecutive months (July-September). "Whenever the current account is in surplus, the rupee recovers," he said.
Bostan projected that the rupee would hit 160 to the dollar in the next few days, however, he pointed to the clash between the government and the opposition as a possible threat to the rupee's recovery.
Moreover, he said any deterioration in the security situation, given the recent incidents, could hamper the rupee's strengthening.