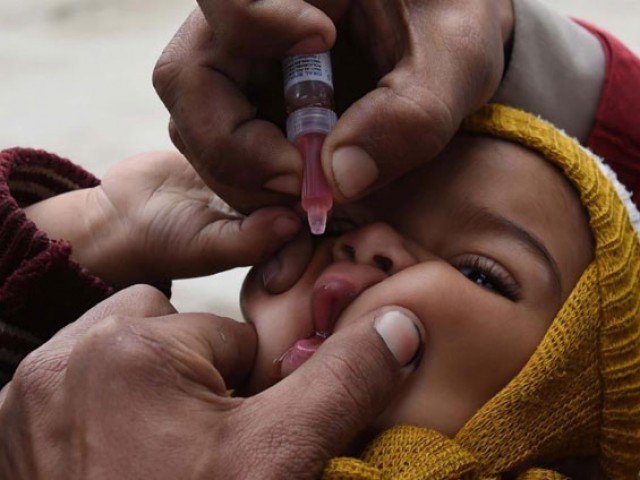 ---
Pakistan sees increase in polio cases due to Covid-19 disruptions : Ahsan Achakzai
On World Polio Day, Achakzai says technology can help speed up the polio eradication process
---
QUETTA:
Following the outbreak of the novel coronavirus, Pakistan has seen a surge in polio cases due to disruptions in routine immunisation activities, slow down in polio campaign supplementary immunisation activities and increased mistrust in communities on health services.
President Rotary Club Mohammad Ahsan Achakzai, speaking on World Polio Day, stated that the Rotary International and its members stand united for polio eradication.
He maintained that polio is a menace that the world needs to get rid of. "We should work together to provide our children and future generations a healthier life that is free of health risks like polio," he added.
The club's president said the incorporation of technology can help speed up the accomplishments associated with polio eradication in Balochistan, adding that big data research can help produce targeted strategies to eradicate the virus.
Achakzai emphasised that the club is making efforts to work with other local and international partners.
He added the club has been working to eradicate polio for over 35 years. As a founding partner of the Global Polio Eradication Initiative, Rotary has reduced polio cases by 99.9 per cent since its first project to vaccinate children in the Philippines in 1979.
Members of the club have contributed more than $2.1 billion and countless volunteer hours to protect nearly three billion children in 122 countries.
"Rotary's advocacy efforts have played a role in decisions by governments to contribute more than $10 billion to the effort. Adoption of smarter strategies and incorporation of technology should be used to help eradicate polio from Balochistan."
Rotary Club Quetta is working in coordination with UNICEF and district management to ensure safe drinking water in most sensistive union councils (UCs) pertaining to the disease in Balochistan.
He informed The Express Tribune that the club's plan is to install RO plans in five UC's and upon successful execution, the club will extend the project to other sensitive UC's.
The 26th meeting of the Emergency Committee under the International Health Regulations (IHR) agreed that the risk of international spread of the virus remains a public health emergency of international concern.