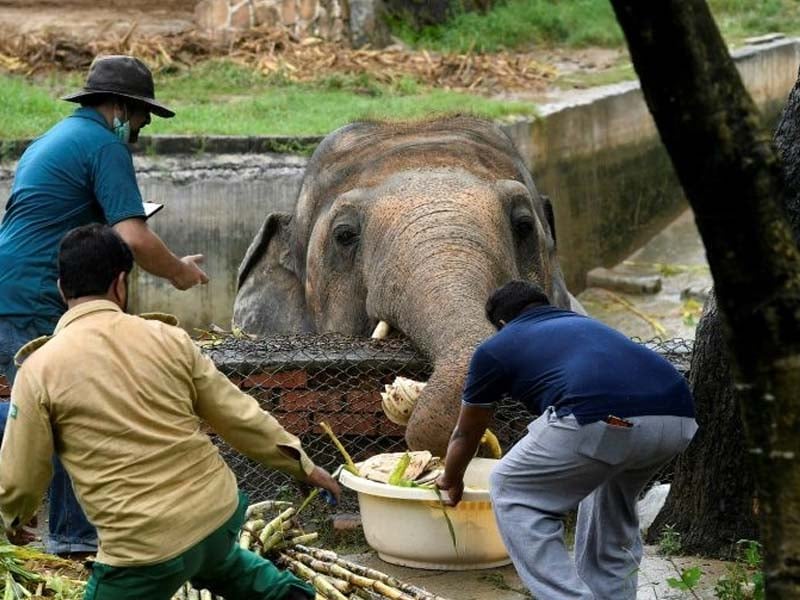 ---
ISLAMABAD:
The Cambodian government on Friday issued a relocation permit for the transfer of elephant Kavaan from the Islamabad zoo to a local sanctuary.
The move comes after the Islamabad High Court had ordered for the elephant to be moved to a 'suitable sanctuary'.
Issued permit by Camobidan government is valid till April 9, 2021, under the name of international expert Dr Amir Khalil.
Kavaan is expected to leave the Islamabad Zoo and be flown to Cambodia in the next month.
Arriving in Pakistan as a one-year-old in 1985 from Sri Lanka, Kaavan was temporarily held in chains in 2002 because zookeepers were concerned about increasingly violent tendencies.
He was freed later that year after an outcry but it emerged in 2015 that he was once more being regularly chained for several hours each day.
Zoo officials have in the past denied that the Kaavan was chained up, instead claiming he was pining for a new mate after his partner died in 2012.
The relocation permit has been submitted in the IHC.
COMMENTS
Comments are moderated and generally will be posted if they are on-topic and not abusive.
For more information, please see our Comments FAQ