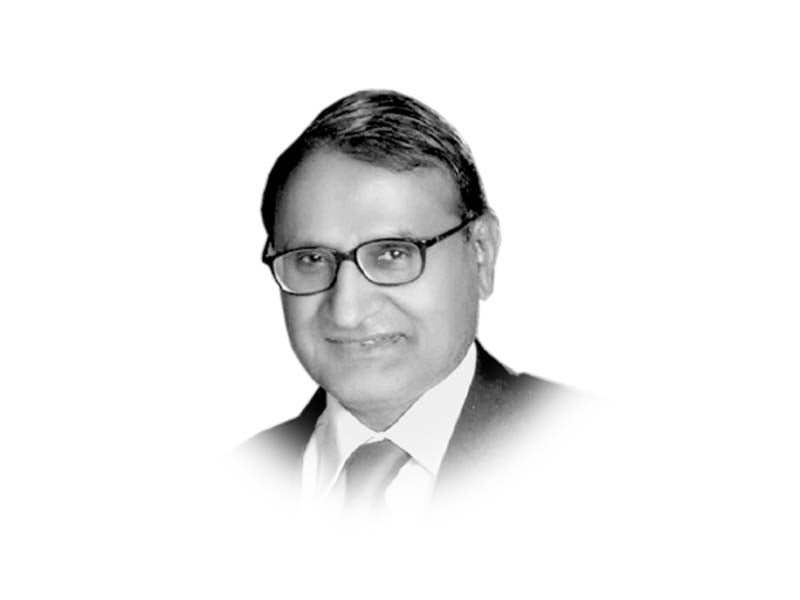 ---
On Wednesday, October 14, Professor Manzur Ahmad died at the age of 94. It took me down the memory lane half a century ago. The year was 1969. There was a lull after the storm against Field Marshall Ayub Khan, who was ousted by General Yahya Khan. Students were in the forefront of the movement. Examination schedules were disturbed. At long last, the Master's examination was held in August, but there was no knowing when the results would be announced. Campuses hummed with group discussions on the critical issues facing the country. My alma mater, Government College, Lahore was no exception. Walking down its famous slope after such gup shup one afternoon, I noticed three GREATs — Professors Eric Cyprian, Manzur Ahmad and Amin Mughal — entering the gate. They had recently been witch-hunted out of Islamia College for their progressive views. "What are you up to, young man?" asked Boss, as Eric was reverently addressed. "Nothing really, waiting for the result," I said. Manzur Sahib quickly intervened to say that they were starting a new college and I was welcome to join. It was a head-hunting visit. Most of the time seen together, the trio was a living example of the unity of the opposites. With Eric a Maoist trying to make revolution yesterday, Amin Mughal taking the long route to Moscow and Manzur Sahib a suave, laid-back liberal, and all activists of the College Teachers Association that got them into trouble with powers that be, the idea of setting up a new college could only be taken with a pinch of salt.
Seeing was believing, though. Named after the Sufi saint Shah Hussain of the Mela Chiraghan fame in Lahore, the college became a going concern in no time. I did join in the following year. Manzur Sahib, who had asked me to join before it was set up, turned out to be a pioneering social entrepreneur. He used his connections to acquire a building at a prime location that made it an integral part of the intellectual hub of Lahore, the Mall. Not really a Pak Tea House guy, his bethak at Hotel Indus was his urbane way of raising funds from across the ideological spectrum. His easy manner, a face that wore a smile even in times of adversity, disarmed the naysayers. Tall and handsome as hell, the female of the species just couldn't say no to his request for donation. If his interactions meant to reach out to purses of varying lengths, it was hard to tell whether he was using his professional knowledge of psychiatry or was just being a devotee of Madhu Lal Hussain.
For the most of us on the faculty, it was a labour of love. Before the college was nationalised by the Bhutto government, it had established the first ever department of Punjabi that boasted luminaries like Najam Hossain Syed and Shafqat Tanvir Mirza. Art and theatre gathered together a galaxy of artists who made a new addition to Lahore's open air theatres. The spirit behind this cultural explosion was Manzur Sahib. After the military operation started in East Pakistan in 1971, the whole country was made to suffer a total information blackout. It goes to the credit of Manzur Sahib that, as principal of the college, he kept it open for debate, despite the fact that some of his colleagues considered the movement of the people of East Pakistan for their rights an imperialist conspiracy. "Says Hussain, the Lord's fakir, I can't swim/but I'll get across if you're watching over."
Published in The Express Tribune, October 23rd, 2020.
Like Opinion & Editorial on Facebook, follow @ETOpEd on Twitter to receive all updates on all our daily pieces.
COMMENTS
Comments are moderated and generally will be posted if they are on-topic and not abusive.
For more information, please see our Comments FAQ