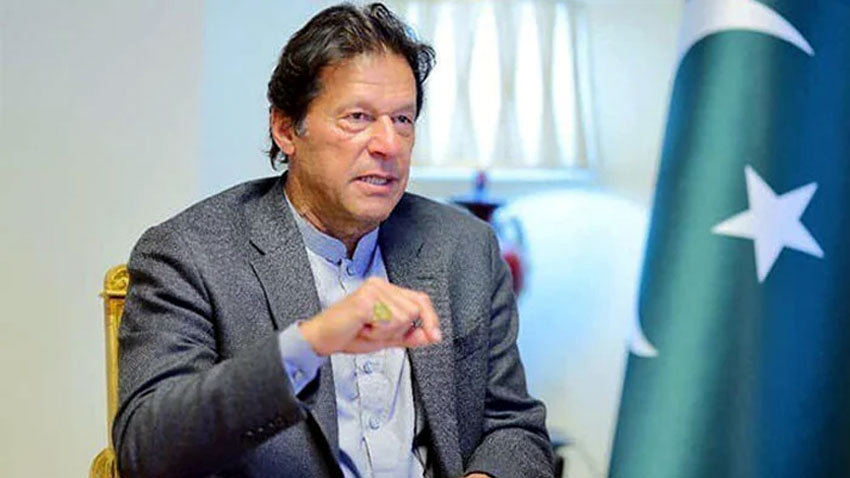 ---
Prime Minister Imran Khan said on Wednesday that Pakistan's economy was heading in the right direction as country's current account balance recorded a surplus of $73million.
The current account - the difference between government's foreign income and expenditure - was in surplus of $73 mn during Sept, the PM revealed.
This brought the surplus for 1st [quarter] to $792 mn compared to a deficit of $1,492 mn during same time last [year], the premier tweeted terming it great news for Pakistan.
He revealed that the growth was a result of exports growing 29 per cent and remittances increasing 9 per cent over the previous month.
Great news for Pakistan. We are headed in right direction finally. Current Account was in surplus of $73 mn during Sept, bringing surplus for 1st qtr to $792 mn compared to deficit of $1,492 mn during same time last yr. Exports grew 29% & remittances grew 9% over previous month.

— Imran Khan (@ImranKhanPTI) October 21, 2020
In August, PM revealed that after the current account balance posted a deficit of $613 mn in July 2019 and a deficit of $100 mn in July 2020 the current account balance swung upwards to a surplus of $424 mn.
The premier added that the strong turnaround was a result of continuing recovery in exports, that rose 20 per cent compared to June 2020, and record remittances.
In June, it was reported that after a gap of seven months, Pakistan's current account balance once again turned into a surplus of $13 million in May 2020 but at the expense of economic growth.
"The surplus was primarily achieved after Pakistan's export earnings dropped to a 13-year low at $1.27 billion and import payments fell to a 10-year low at $2.8 billion in May," BMA Capital Executive Director Saad Hashmi said while talking to The Express Tribune.
The slowdown in imports and exports clearly indicated a significant drop in economic activities in response to the coronavirus pandemic, he said.
Besides, improvement in the receipt of workers' remittances, decline in trade deficit of services and increase in other current transfers (remittances received through currency dealers) helped to turn the current account balance into a surplus from deficit.
Pakistan achieved current account surplus of $13 million in May compared to a deficit of $530 million in the previous month of April and $1 billion in May 2019, the State Bank of Pakistan (SBP) reported.